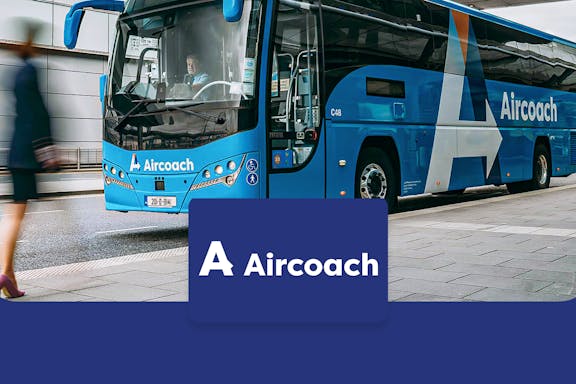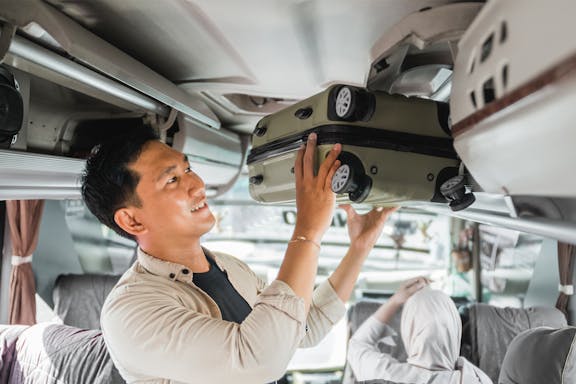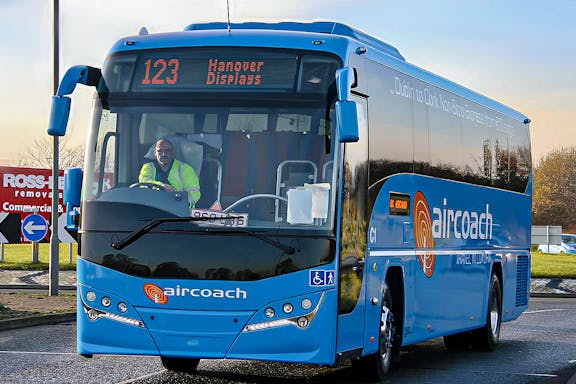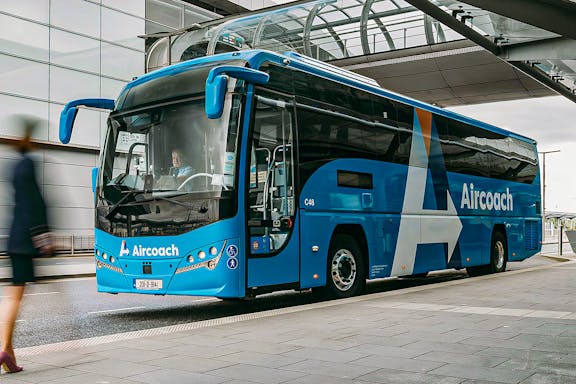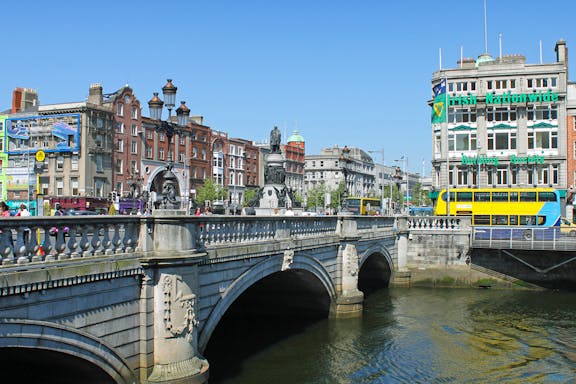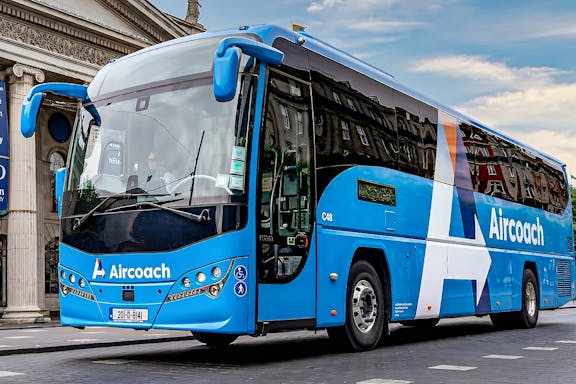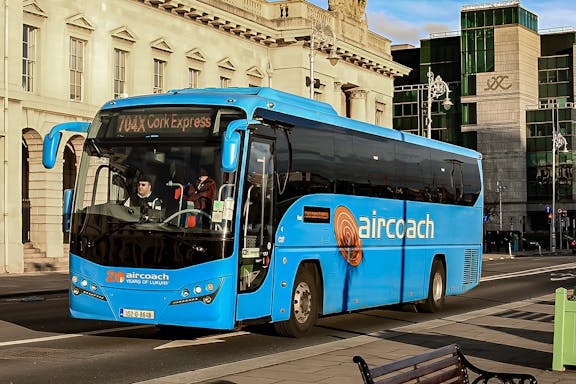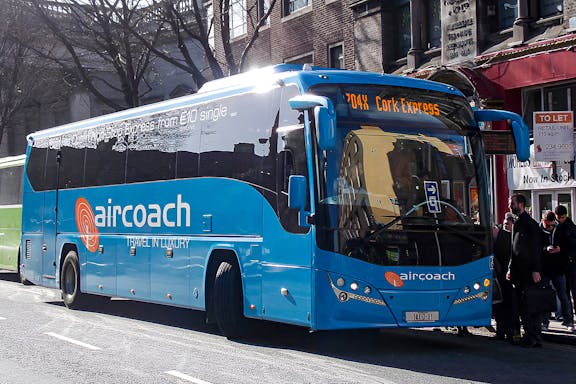 Top things to do in Dublin
Traveling With Aircoach Dublin 

Get a reliable and convenient airport transfer experience in Dublin, with Aircoach Dublin. This Dublin Airport Transfer offers rides between the Dublin Airport and O'Connell Bridge in the city. This 24/7 service ensures a safe commute, no matter what time of the day you land or want to depart from Dublin. Save yourself the hassle of navigating public transport and ensure a relaxed commute with Aircoach Dublin.

Why Book Aircoach Tickets?

Hassle-free Booking: Book Aircoach tickets with ease on the seamless online booking platform.
Affordable: Enjoy fine amenities at pocket-friendly rates and save more while booking Aircoach tickets online.
Air-conditioning: Stay cool and relax on your journey with the air-conditioned Aircoach buses.
Wifi & Charging Plugs: Get free access to wifi & at-seat power and worry not about connecting your family or drained batteries. 
Reclining Seats: Relax with the spacious, adjustable seats with ample legroom on Aircoach Dublin coaches.
Safe & Reliable: Aircoach Dublin fleet consists of modern buses with high quality safety equipment onboard, so stay calm and enjoy a peaceful commute.
Wheelchair Accessibility: Board with ease on the Aircoach Dublin's wheelchair friendly buses and seek assistance, if needed.
Professional Staff: Aircoach Dublin has friendly and professional staff onboard, who offer excellent assistance.
Connectivity: Aircoach Dublin stops at both the Airport terminals. O'Connell Bridge, its primary stop in the city is close to transit lines, retail outlets, and attractions.
Dublin Airport to Dublin O'Connell Bridge
Distance Covered: 13.9 km
Duration: 45 minutes

One-Way Tickets

Aircoach Dublin One-Way Tickets offer transfers either from the city to the airport or from the airport to the city. They accord maximum flexibility to your travel plans and are ideal if you haven't set a return date.

Frequency: Every 15 to 30 minutes
Aircoach Dublin Routes & Timings

Dublin Airport to and from Dublin O'Connell Bridge

Stops: 4
Distance Covered: 13.9 km
Duration: 45 minutes

*The operating hours are subject to change. Please check the booking page to see the operating hours on your intended day of travel.

The stops on this route are:

Dublin Airport
Drumcondra 
O'Connell Street 
O'Connell Bridge
FAQs: Aircoach Dublin Tickets

Where can I buy Aircoach tickets?

You can buy Aircoach tickets online at Headout and avail the most amazing deals on your ticket price.

What is the luggage allowance for Aircoach tickets in Dublin?

The luggage policy of Aircoach tickets permits you to bring two pieces of luggage, which can be stored in the spacious luggage compartment of the bus. 

Is there wifi on Aircoach Dublin buses?

Yes, there is wifi on Aircoach Dublin buses.

Can we avail Aircoach services at night?

Aircoach Dublin offers services around the clock, so you can hop onboard, even during the night.

What are the facilities on Aircoach Dublin?

Aircoach Dublin buses are of modern design, built to ensure maximum comfort to its passengers. They come with free wifi, accessible charging ports, spacious reclining seats with footrest, ample luggage storage, air-conditioning and seasoned staff onboard. Wheelchair users can also board Aircoach buses with ease.

Does Aircoach Dublin permit Guide Dogs onboard?

Yes, Guide Dogs and Assistance Dogs are permitted onboard. 

Is the Aircoach Dublin wheelchair-accessible?

Yes, Aircoach Dublin is wheelchair-accessible.