Lucerne to Mount Rigi Tours
Journey from Lucerne to Mount Rigi. Dive into scenic vistas of the Swiss Alps with our experiences. Opt for a boat ride on Lake Lucerne for panoramic views.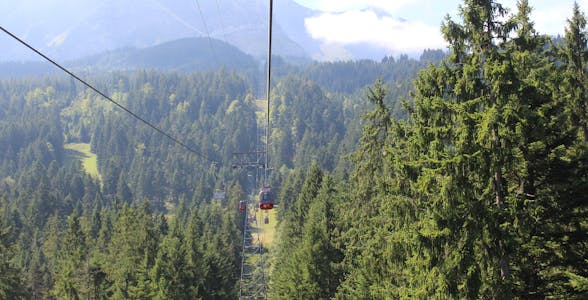 Free cancellation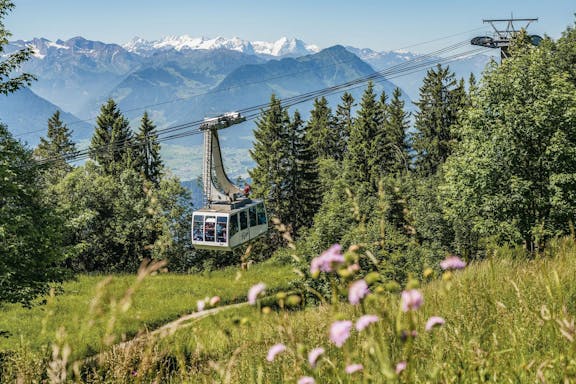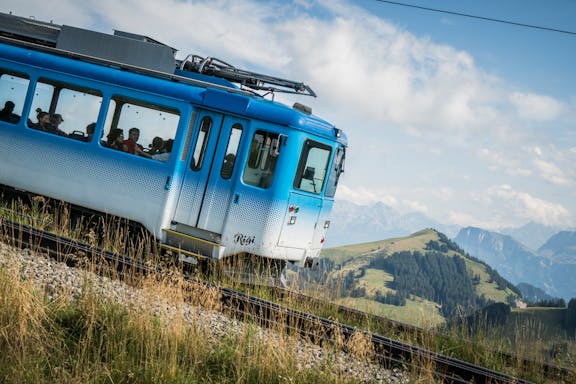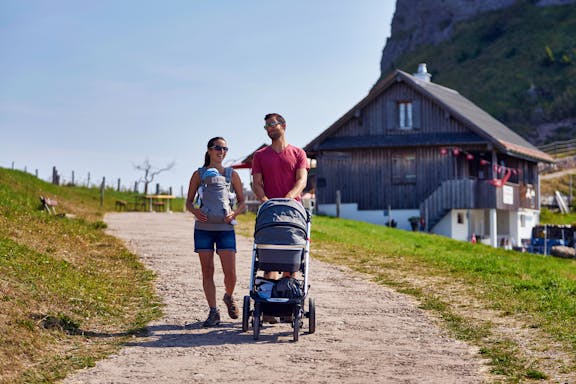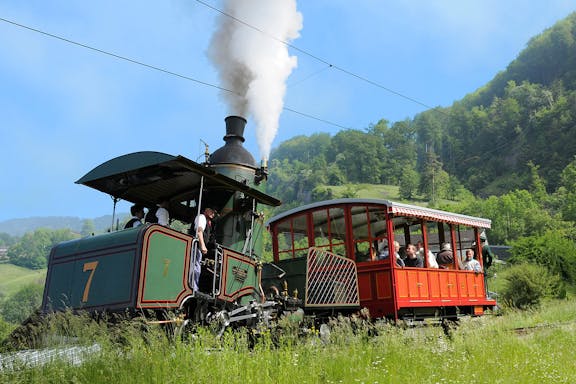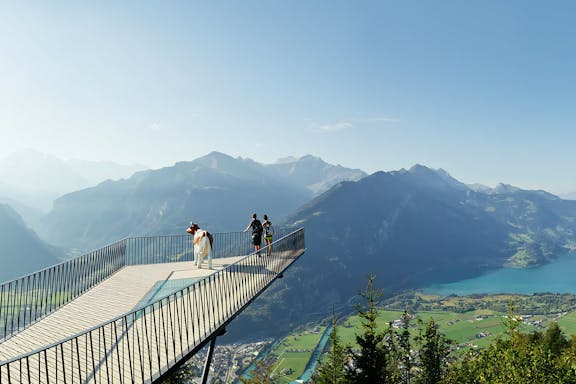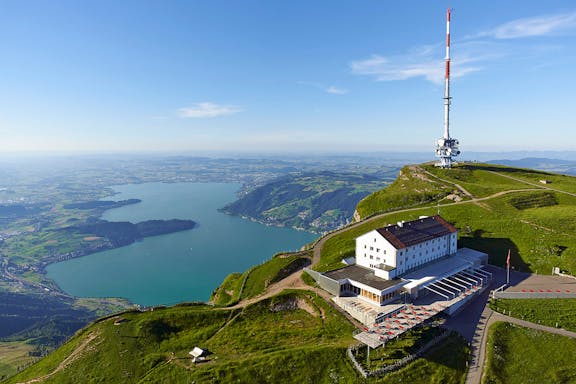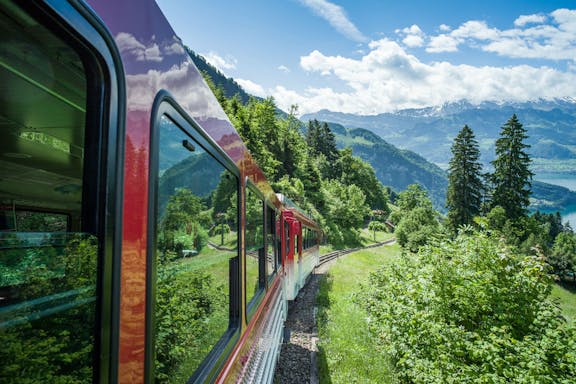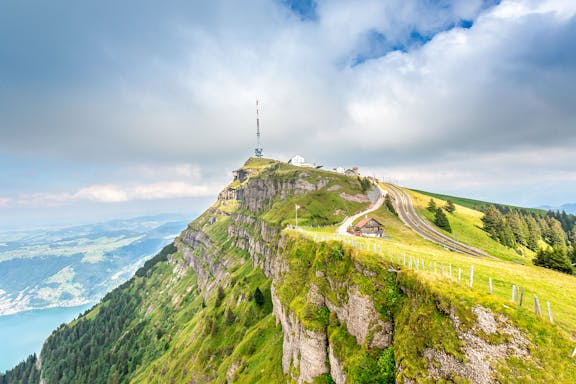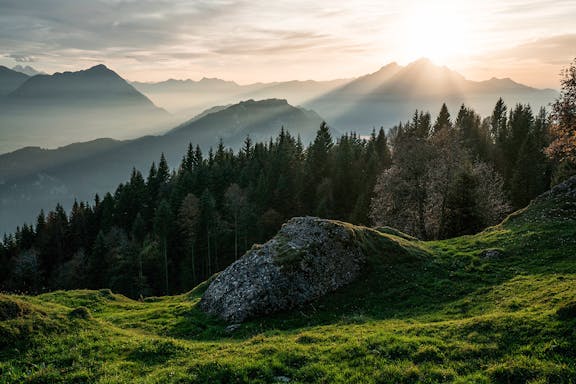 Headout's Top Recommendations
Free cancellation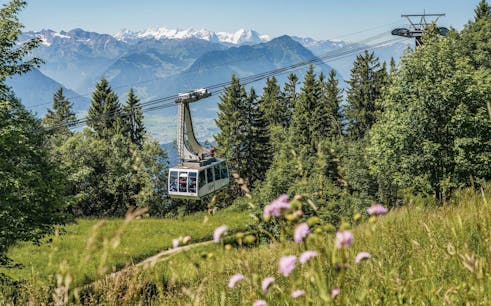 Free cancellation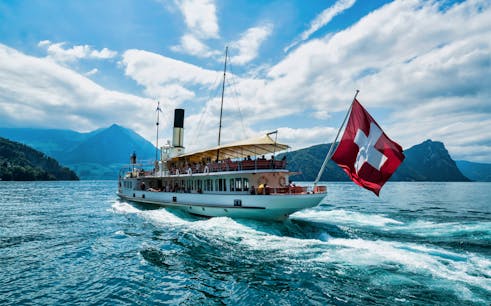 Inclusions
1-day access to Rigi Railways from Vitznau & Arth-Goldau
1-day access to Rigi Cable Cars from Weggis & Kräbel
All taxes, fees & handling charges
Access to Rigi Kaltbad Spa & Mineral Baths
Access to Rigi Railways from Vitznau & Arth-Goldau
Access to Rigi Cable Cars from Weggis & Kräbel
All taxes, fees & handling charges
Round-trip Lake Lucerne cruise (optional)
Cancellation Policy
You can cancel these tickets up to 24 hours before the experience begins and get a full refund.
You can cancel these tickets up to 24 hours before the experience begins and get a full refund.
Top things to do in Lucerne
Lucerne to Mount Rigi Tours Guide

Visit a mountain that will provide you with a memorable experience regardless of season. Hike and explore the mountains in the summer or dash down the mountains on your sledge or skis during the winter at Mount Rigi. Here's an in-depth guide to Mount Rigi tickets, tour highlights, opening hours, and other essential details to help you get the most out of your visit to this charming mountain in the Swiss Alps
Mount Rigi Ticket Options Explained

The most popular ticket for Mount Rigi is the combo ticket, which also includes access to theRigi Kaltbad Spa & Mineral Baths and an optional cruise as well. . Other ticket types, such as a standard day pass are available.

Day Pass

Combo Tickets

Mount Rigi is just one of the several charming attractions Switzerland has to offer. If you have an extensive itinerary, or are on a budget, the day pass is the way to go for you, This pass covers all the basics such as entry to the mountain and a one-day access to the mountain's railway and cable car system as well. 

Why go for these tickets?

If you want to have the tried-tested experience of enjoying the mountain's view without any add-ons. 

Recommended Experiences

With the sightlines to the magnificent Swiss Alps and the surrounding lakes of Lucerne, Zug, and Lauerz. Mount Rigi finds itself to be the perfect spot to relax. The combo tickets include access to the Rigi Kaltbad Mineral Baths & Spa, a wellness center in Mount Rigi that offers massages, spa treatment and pool services while providing a breathtaking view of the Alps. Furthermore, your journey can also include a lake cruise from Lucerne as a transport option. 

Why go for these tickets?

Enjoy the view from a pool or while getting a luxurious massage with these combo tickets. 
Have a dash of change to your transport plans with a memorable cruise to and from Lucerne. 

Recommended Experience
Which Mount Rigi Tickets Should You Go For?

Here are the Mount Rigi ticket options to suit your needs:

If you want to have an economical trip

Choose the Day Pass that offers you all the basics you need to make the visit more memorable. 

If you want to explore Mount Rigi in-depth

Take full advantage of the perfect backdrop of Mount Rigi for your spa massages and your round-trip cruise from Lucerne with the combo ticket. 
Plan Your Visit to Mount Rigi

Opening Hours

Getting There

Tips/Facilities

When is Mount Rigi open?

Mount Rigi stays open all year round.

What is the best time to visit Mount Rigi?

With Mount Rigi open all year round, it offers a little of something for everyone.If you like trekking and hiking, the best time to visit would be in March to October. If you prefer something more along the lines of snowboarding and skiing, the months of November to February are the perfect time to visit.

How long shouuld I spend at Mount Rigi?

For a well-rounded experience at Mount Rigi, consider spending a day. This allows time for hiking, sightseeing, and enjoying the views without feeling rushed.

Where is Mount Rigi located?

How can I get to Mount Rigi?

You can get to to Mount Rigi through a number of travel options such as By Train: Travel on to the world's oldest cogwheel train system wit Rigi Railways from any of the following boarding points Vitznau, Weggis and Arth-Goldau
By Cable Car: Mount Rigi offers a cable car service to the stops of Weggis or Kräbel to reach the mountain top

Can I get to Mount Rigi by car?

No, while you cannot directly reach the mountain by car, you can park your vehicle at Arth-Goldau and then board the cogwheel rail to the mountain. 

Is Mount Rigi wheelchair accessible?

While not all platforms are equipped to cater for the specially-abled, the Goldau to Vitznau cogwheel railway does provide wheelchair accessibility.

Is photography permitted?

Yes, photography is permitted at Mount Rigi and you are encouraged to bring your cameras to capture your memories as well. 
Discover the sights, the trails and the thrills at Mount Rigi with an array of activities for your enjoyment.

Observation Deck

Enjoy a birds eye view of the adjacent mountains and lakes at the: Rigi Kulm ,Rigi Staffel viewpoint, and Rigi Scheidegg, each offering captivating views of the Swiss Alps and Lake Lucerne.The Känzeli observation tower at Rigi Scheidegg offers a remarkable 360-degree of the mountains below.

Skiing

Enjoy the exhilarating peaks of Mount Rigi's skiing trails, including the popular Rigi Burggeist run and challenging Rigi Scheidegg route. Dash down these snowy mountains with the backdrop of the Swiss Alps, straight out of a Mission Impossible movie.
Mount Rigi's caves are a sight to explore.The Steigelfadbalmhouses Central Switzerland's first Neanderthal-produced stone artifacts. Long with it explore the 100,000-year-old Gruebisbalm cave located right behind a picturesque waterfall.
The Rigi Kaltbad Mineral Baths & Spa is a wellness center located on Mount Rigi.Experience an indoor pool leading to an outdoor mineral pool with views of the Alps. The spa offers saunas, steam baths, and massages.
The Kindli Lakeside Beach in Gersau is a popular spot for families. With a children's pool, toys, a three-meter high diving board, and paddle boat/raft rentals, it's an ideal place for a relaxing family day by the lake.
Explore Mount Rigi's charming chapels and churches. The Chapel of St. Michael, built into rocks, provides stunning views of Lake Lucerne. Discover the 19th-century Regina Montium on Rigi Kulm, adorned with beautiful frescoes or the Chapel of St. Meinrad, honoring the patron saint of hospitality, and finally the Astrid Chapel in Küssnacht am Rigi, named after the Swedish princess who summered in the area.
Frequently Asked Questions About Mount Rigi

What tickets are available for Mount Rigi?

You can look to buy a day pass or even a combo tour that will allow you to explore more of Lucerne, such as the Kaltbad Mineral Baths.

Do I need tickets to get to Mount Rigi?

While you don't need tickets to gain admission to Mount Rigi, you will need to book tickets to access the cogwheel train or the cable car. It is best to book tickets in advance for a hassle-free trip.

How long does it take to visit Mount Rigi?

The duration of your visit to Mount Rigi varies based on your planned activities. If you're simply soaking in the panoramic views, a couple of hours might suffice. However, if your itinerary involves hiking or engaging in winter sports like snowboarding, it's advisable to allocate a full day. 

What is the best time to visit Mount Rigi?

Mount Rigi welcomes visitors throughout the year, offering diverse experiences. In the summer, take advantage of the mild weather for leisurely strolls and short hikes, exploring the lush surroundings. As winter arrives, the landscape transforms into a snowy haven, providing the perfect backdrop for engaging in snow sports such as skiing and snowboarding. Whether you're a nature enthusiast or a winter sports lover, Mount Rigi has something to offer in every season.