Sky 100 Observation Deck Reopening Date - 8th May 2020
---
The Sky 100 Observation Deck has reopened on 8th May 2020. The health and safety of guests and staff will continue to remain as top priority where Sky100 will be closely monitoring the development of COVID-19, ensuring to create a safe and an enjoyable experience for all.
Safety Measures at Sky 100 Hong Kong
---
To maintain a safe environment within the venue all guests and staff must undergo a mandatory temperature screening and are required to wear surgical masks throughout their visit. However, entry will be denied if the temperature is above 37.5 °C.
Visitors are required to sanitize their hands ensuring maximum hygiene. Staff will closely monitor and control visitor flow including lift and observation deck areas to avoid overcrowding.
As a preventive measure put in place across Hong Kong, guests who have travelled abroad or have just arrived to the city are advised to visit Sky100 at least 14 days after returning to or arriving in Hong Kong.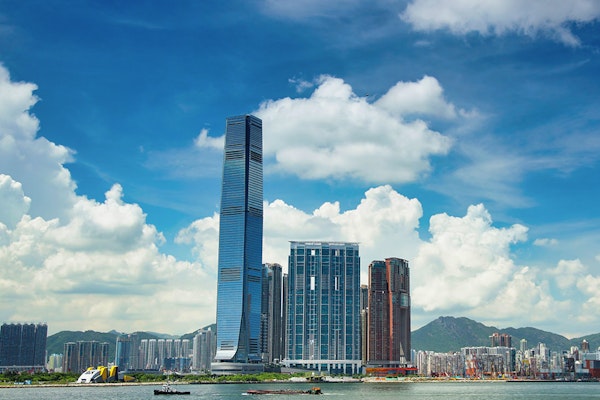 Buying Sky 100 Observation Deck Tickets Today
---
Tickets for Sky 100 Hong Kong Observation Deck are available here.
The voucher is valid for 30 days from the date of purchase. On the day of the visit, one can enter anytime within the operating hours. The last slot will be 30 minutes prior deck closure.
Booking Sky 100 Observation Deck Tickets Online
We recommend buying Sky 100 tickets online for a contact-free experience. Here are the various ticket options available.
Sky 100 - Revised Opening Hours
From May 8th 2020, until further noticed, these are the timings
---
From Monday to Sunday

11:00 am – 8:00 pm
Final Entry 7:30 pm.

Temporary closure of the observation deck during the following periods:

10 Jun 2020 - 2:00pm to 6:00 pm
21 Jun 2020 - 4:00 pm to 8:00 pm
24 Jun 2020 - 4:00 pm to 8:00 pm
28 Jun 2020 - 3:00 pm to 8:00 pm