Carmen
(
)
Rated 4.5 out of 5.0 from 1594 reviews.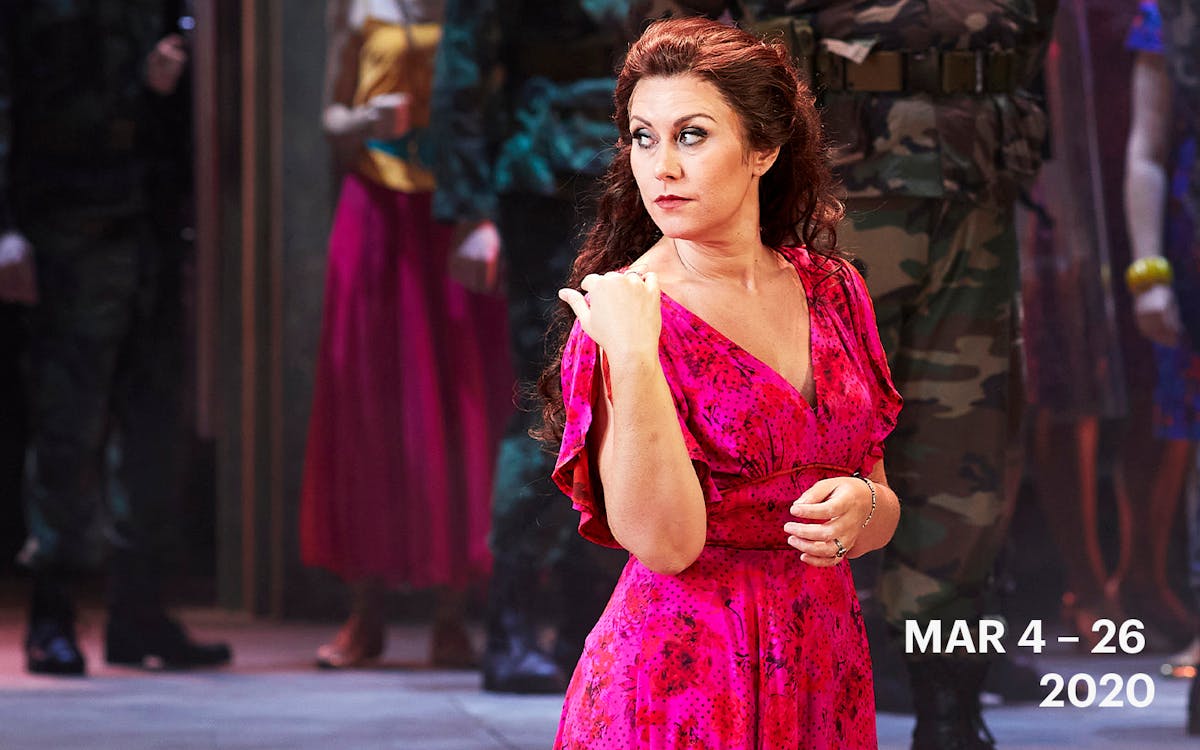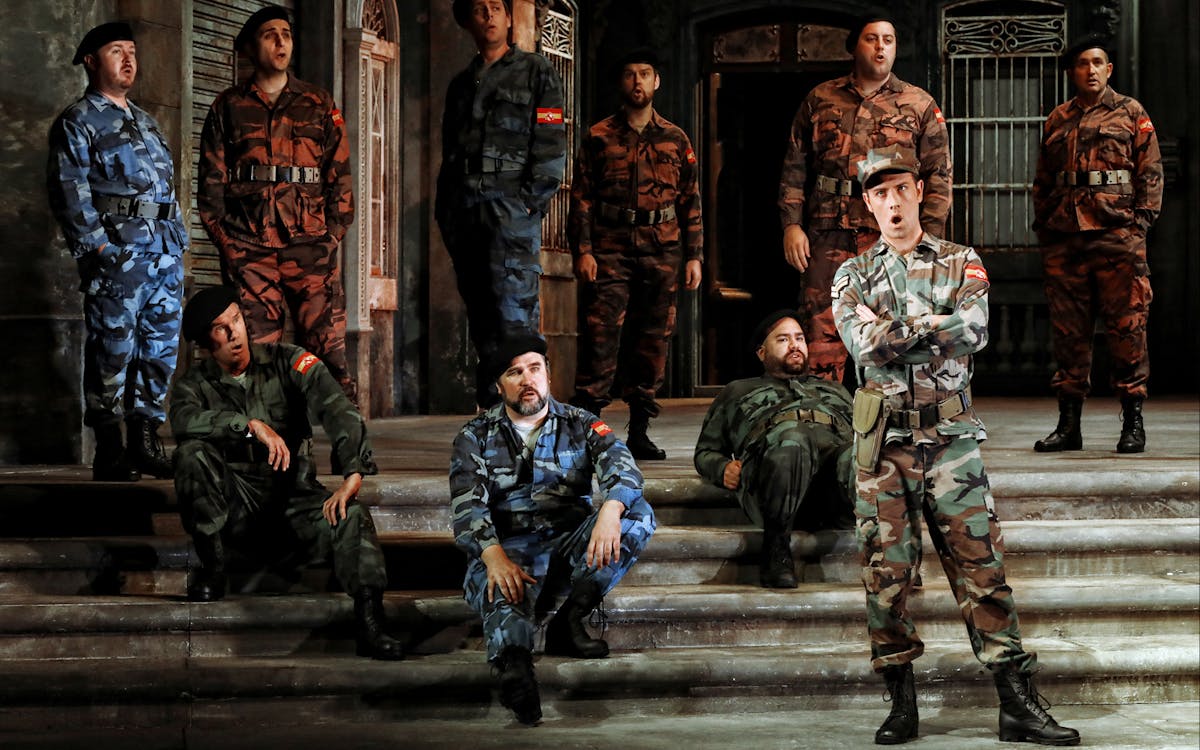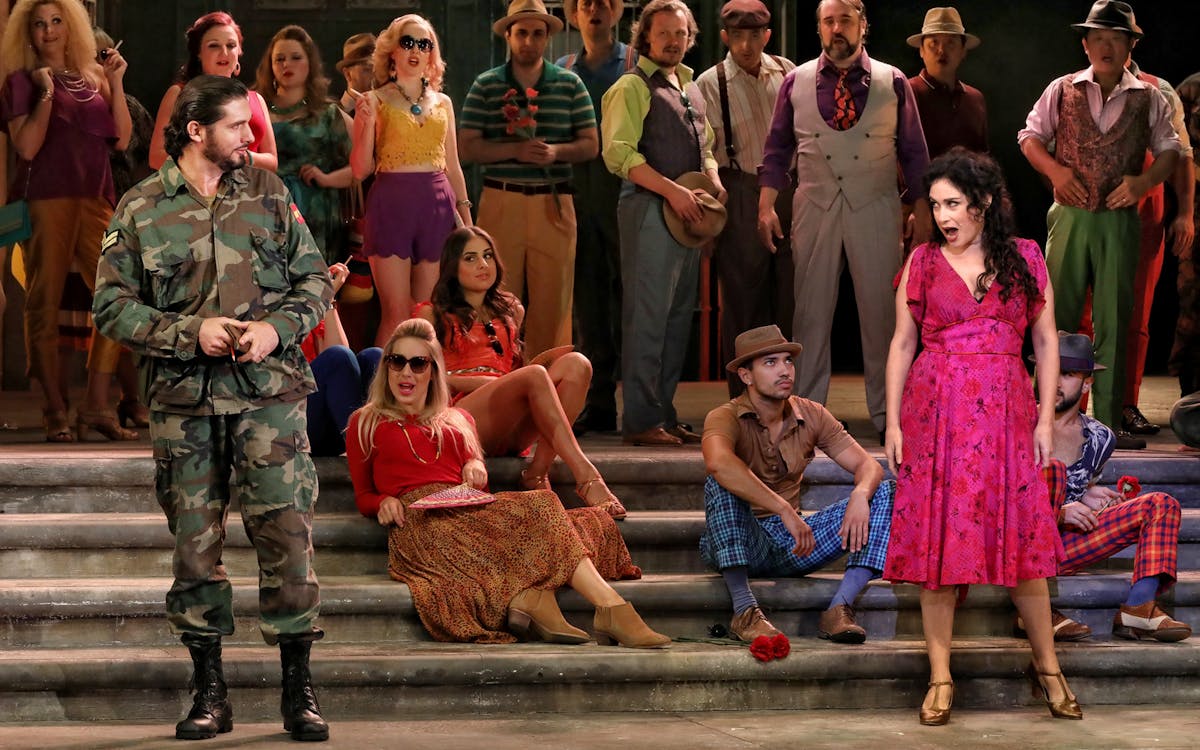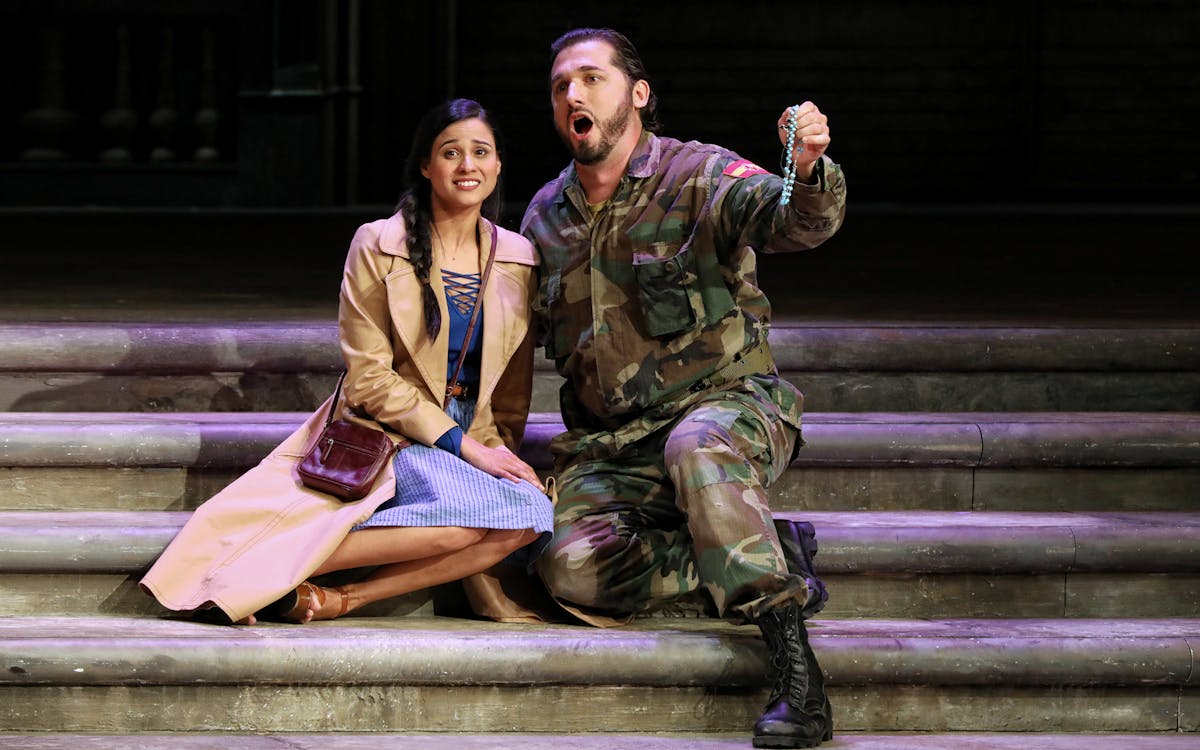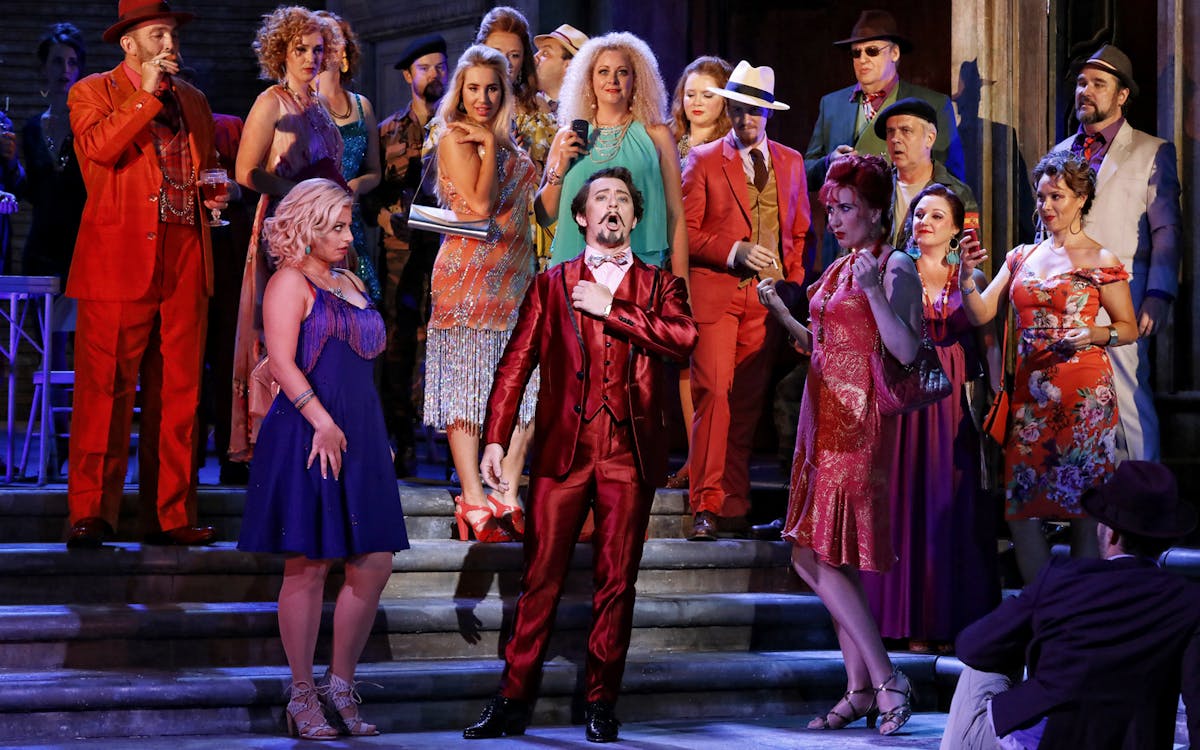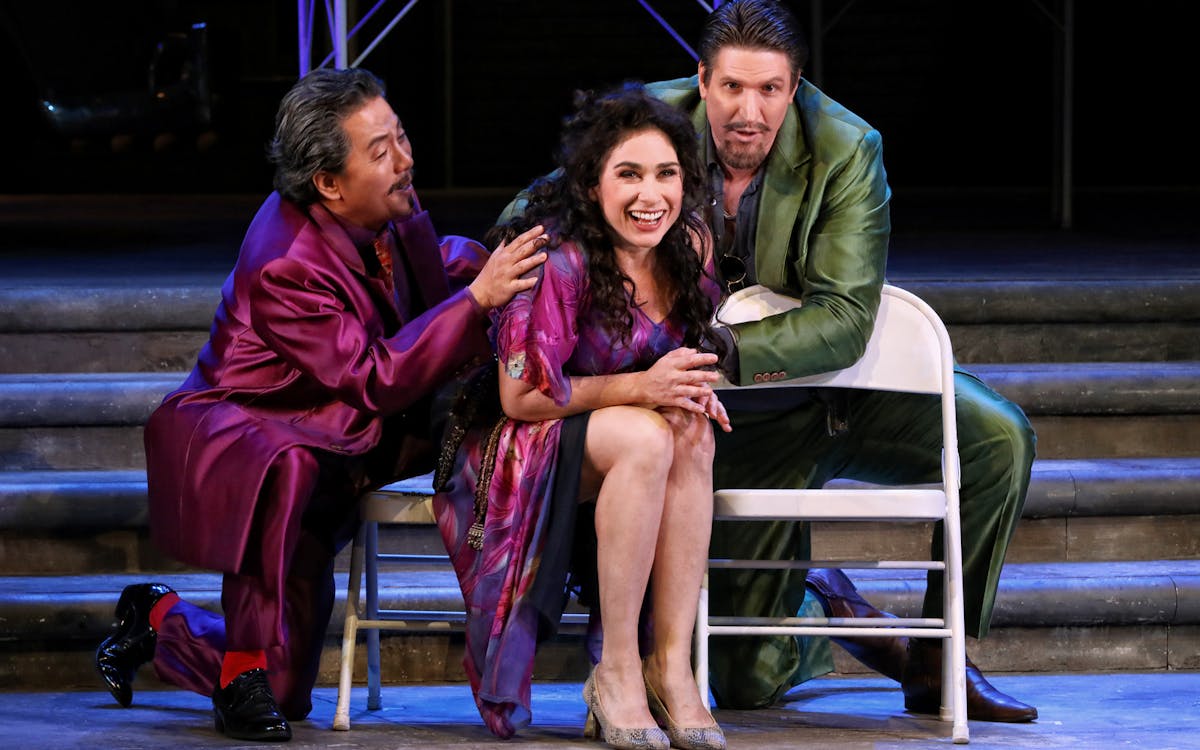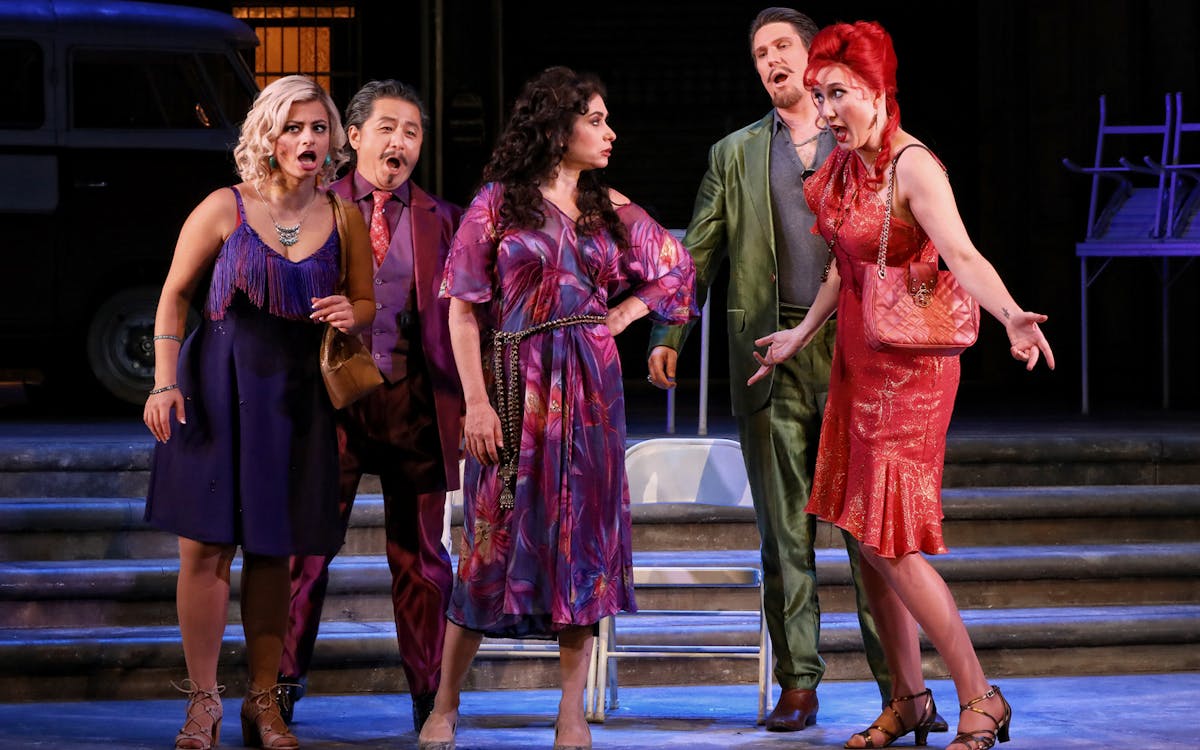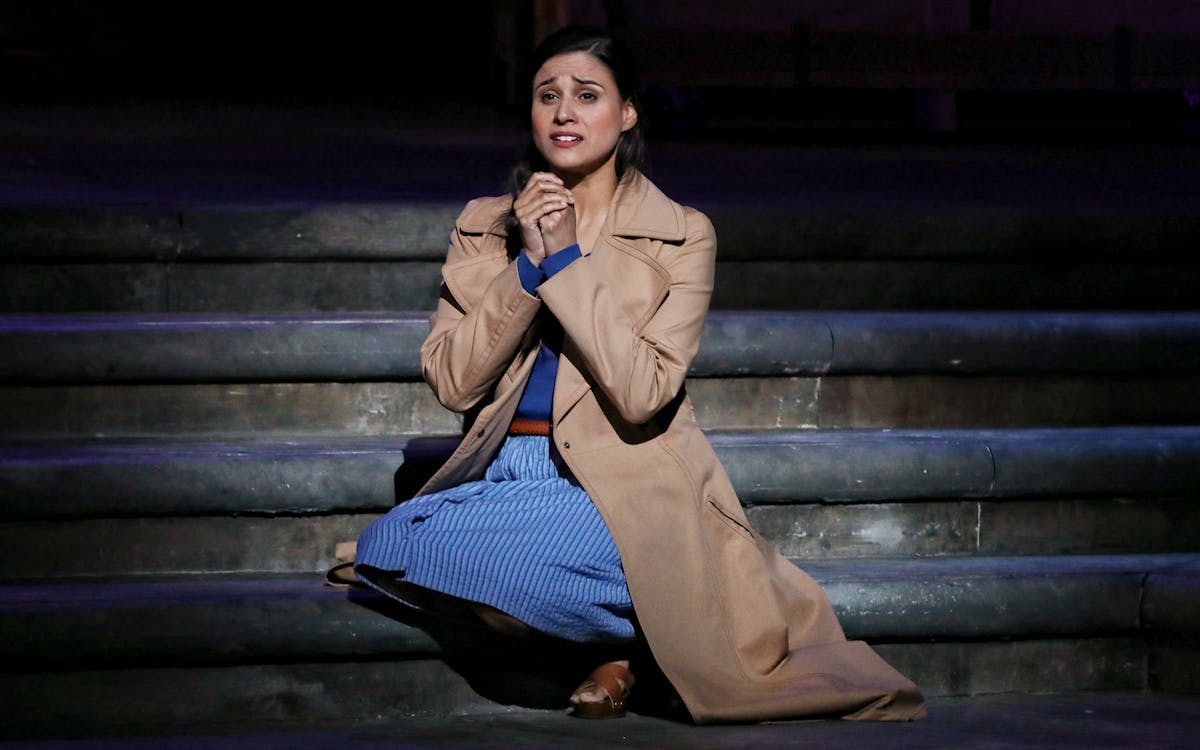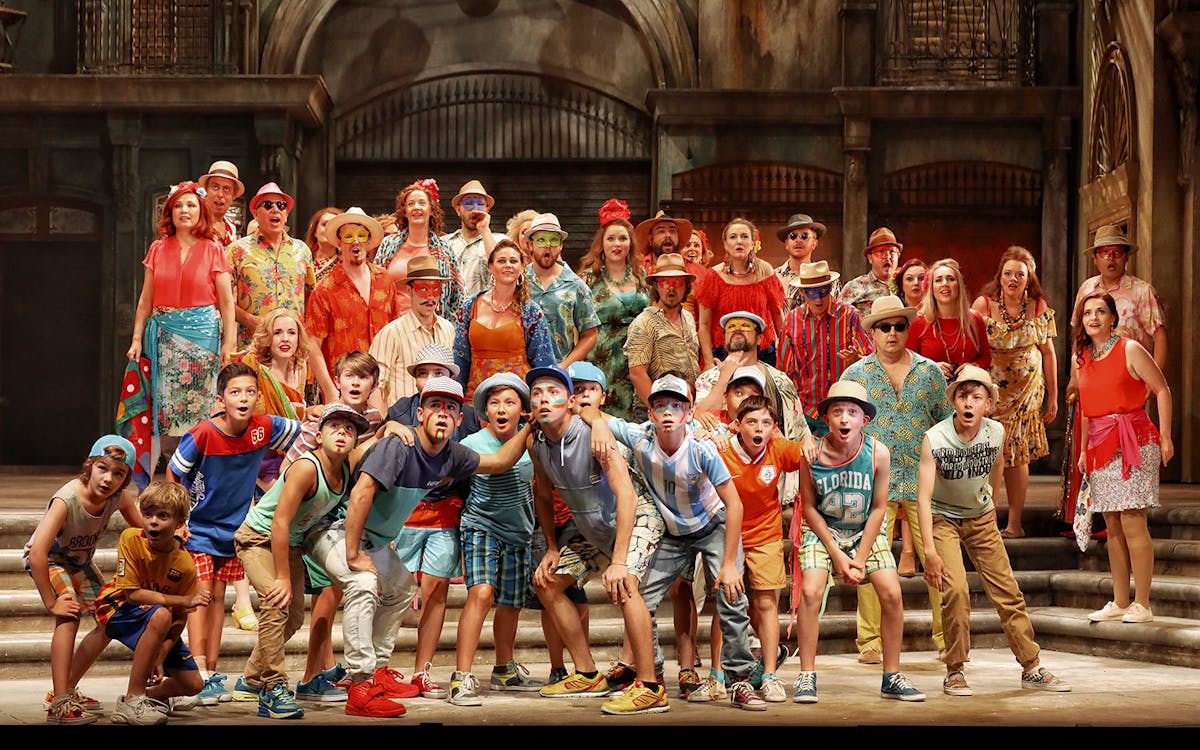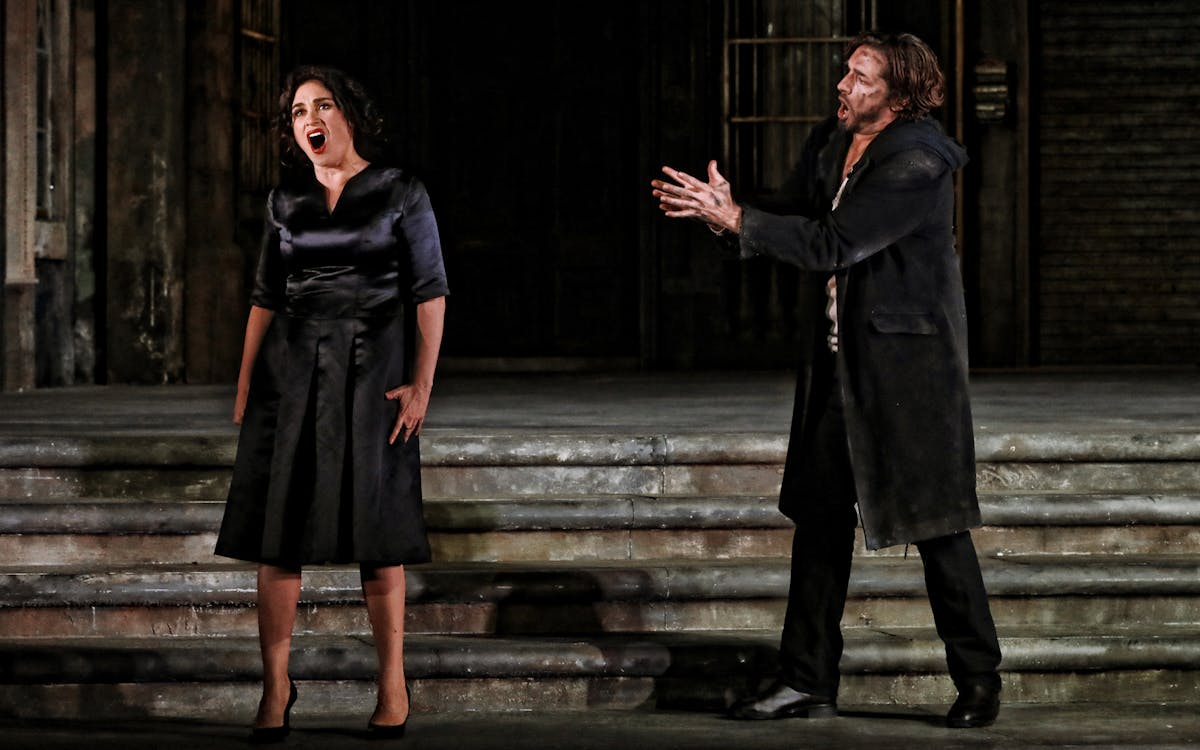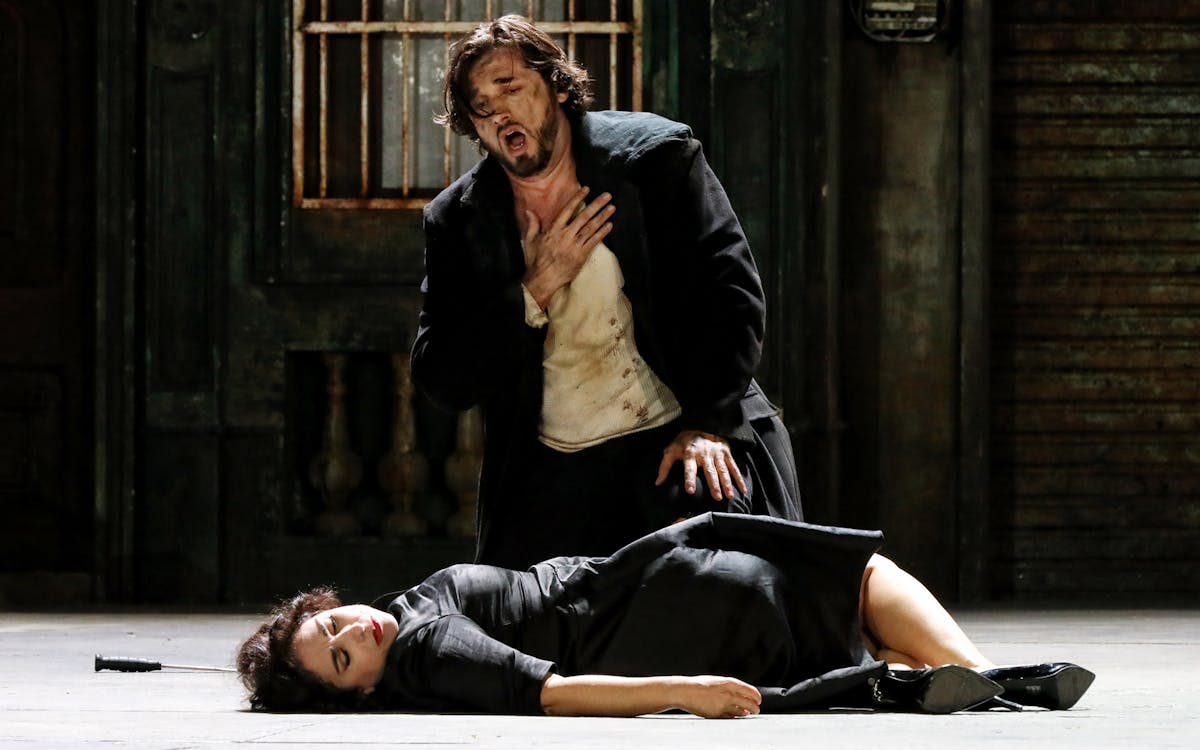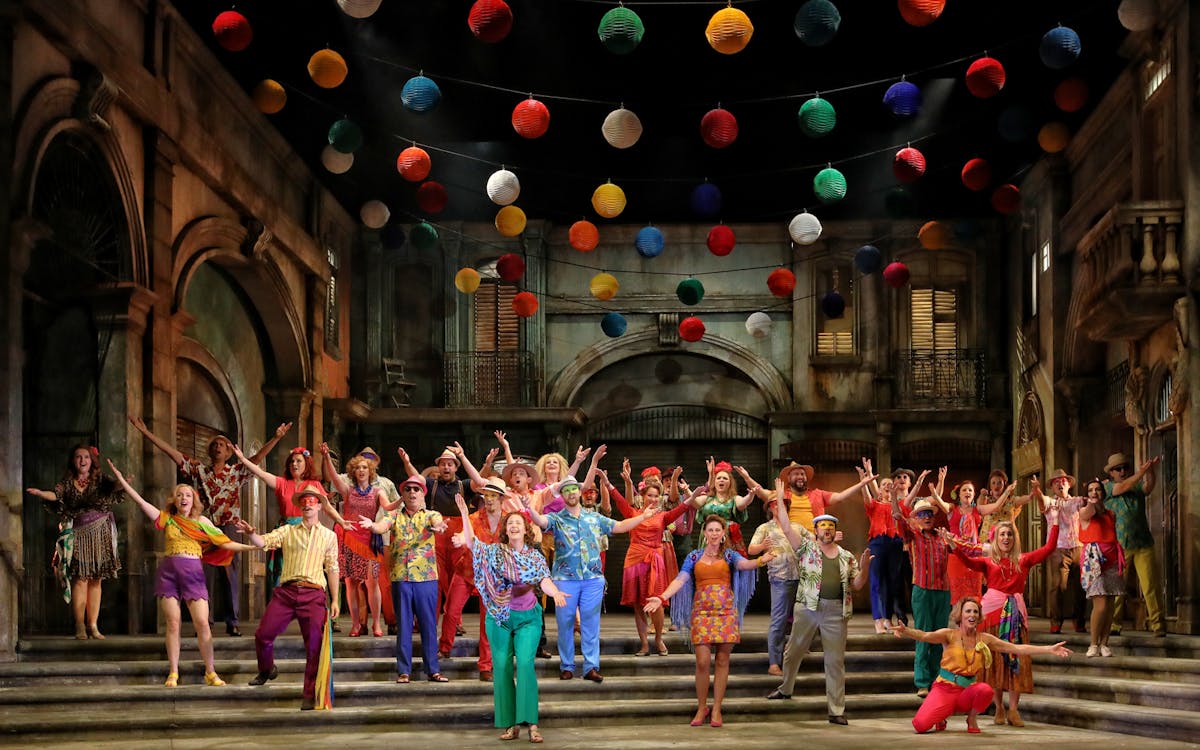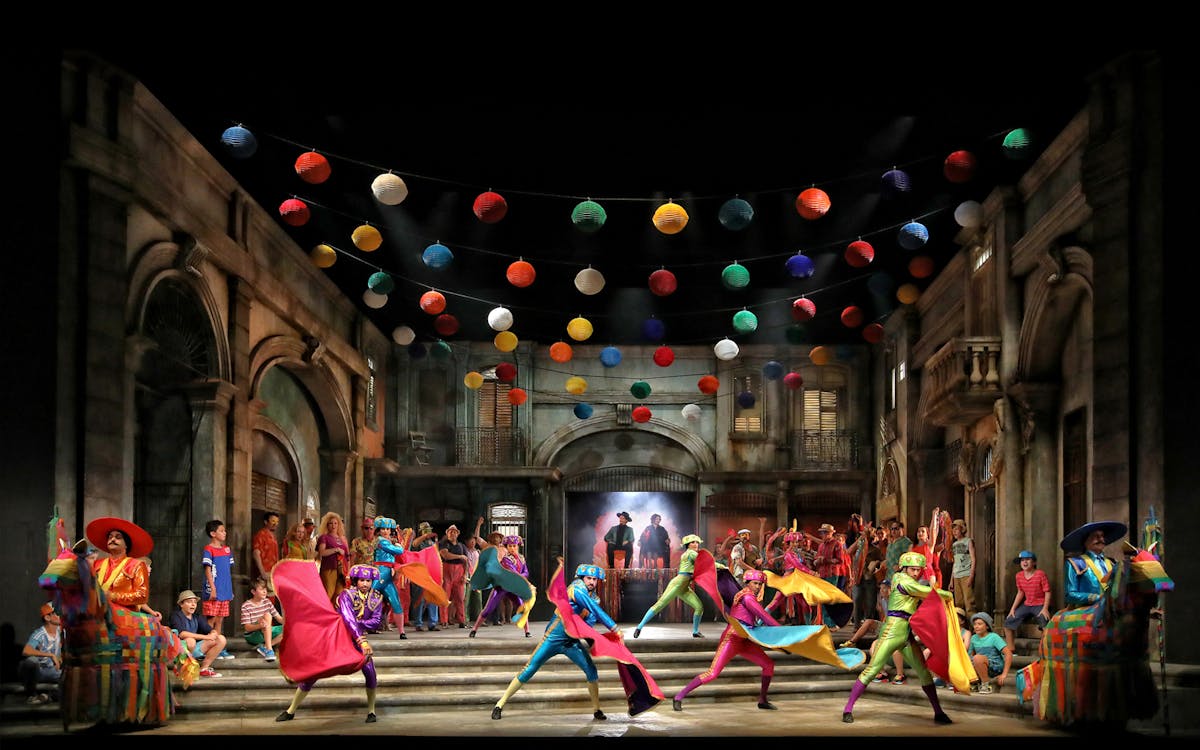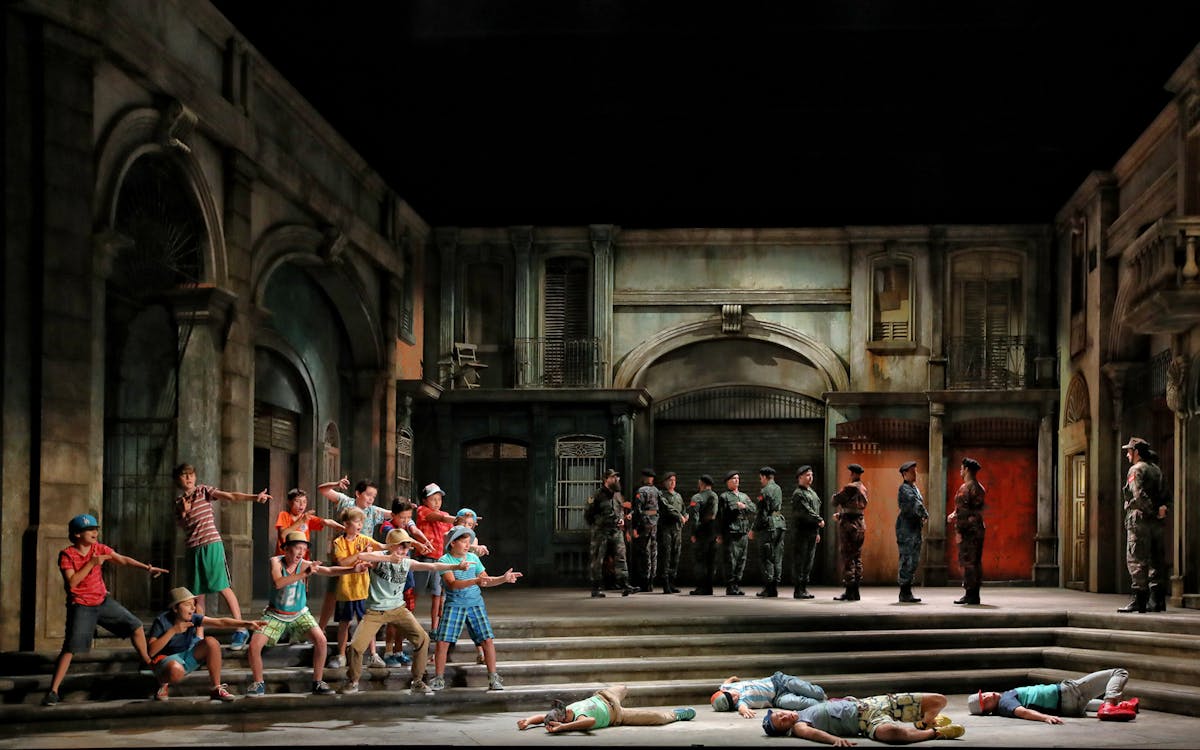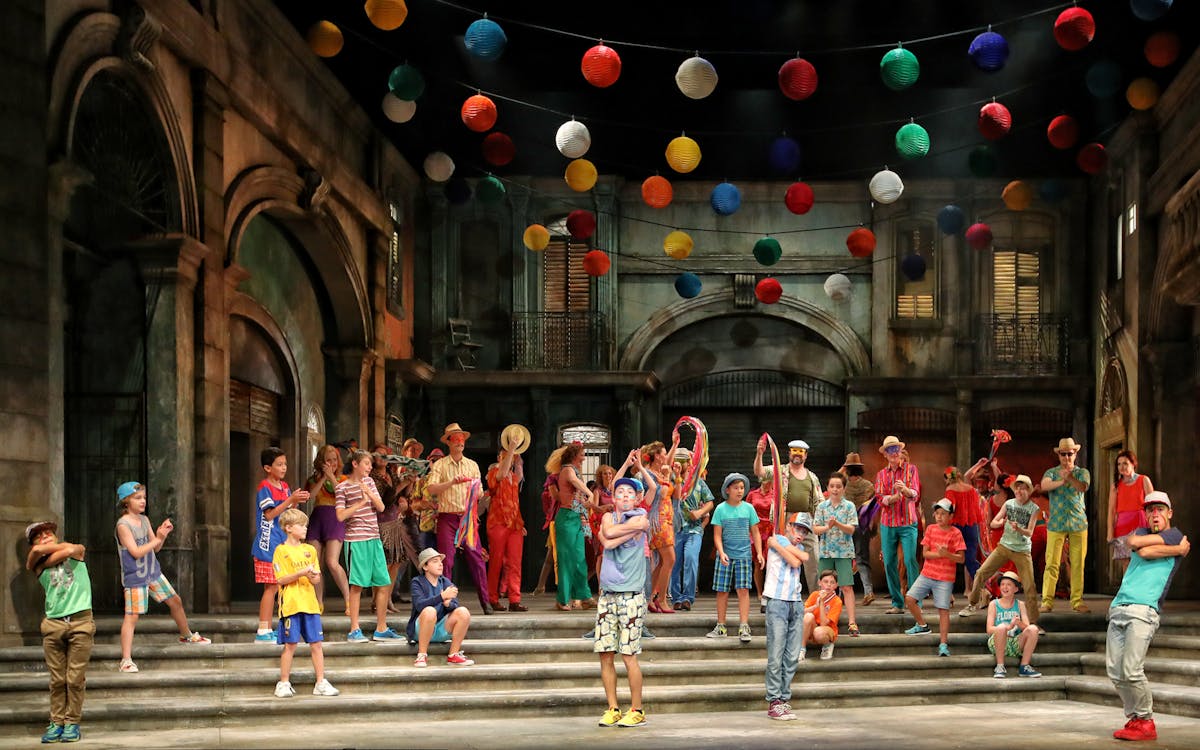 Georges Bizet's Carmen is everything an opera should be! Packed with great melodies, high drama, and passionate characters, it is a gripping story about betrayal, love, lust, and jealousy! John Bell's production provides an outlook to intense relationships which play at the heart of this opera!
Composed by Georges Bizet, one of the most influential figures in the opera scene, Carmen is considered a masterpiece of French opera and has several immensely popular numbers. It is almost impossible not to hum along to Bizet's tunes such as "Habanera", "Flower Song" and "Toreador's Song" as the talented cast sings on-stage. The spectacular score is accompanied by Henri Meilhac and Ludovic Halevy's libretto and makes for a breathtaking performance. Carmen's music has been acclaimed for its confluence of harmony, melody and orchestration, and Bizet's ability to represent the suffering of his characters through the opera. In John Bell's Carmen, Cuba is the new Spain. He takes familiar lines with unhurried care and allows for each phrase to come into the spotlight. The benefit to this approach is that it allows the drama to come to a slow boil, giving each situation and mood the time to establish itself so when conflicts do arise, they seem intense and cataclysmic.

The Story

Don Jose is a small-town boy who is far away from home. He serves the Army and is often occupied with thoughts of home, his mother, and a pretty little girl called Micaëla, a young girl who comes to deliver a letter from home. Many of Jose's friends seem to be captivated by the charm of one woman - Carmen, the red hot spark in the colorful streets of a colonial city. Carmen is intrigued by the shy Don José. Arrested for beginning a fight, Carmen seduces Don José to win her freedom — and convinces him to desert the army to join her in a life of liberty, but Don Jose quickly develops a possessiveness and tries to contain Carmen. Carmen being a wild soul will not be contained. She is infatuated with the soldier, and soon enough her wandering eyes land on another lover: the dashing bullfighter, Escamillo. Don José's jealousy is fierce, Escamillo's passion is determined, and Carmen's fate is set in the cards…

Good For

Lovers of Opera | Georges Bizet Fans | Fans of Classical Music

Critic Reviews

"Push aside the obvious gender stereotyping – a product of the time of writing – and you will see a still relevant analysis of all too common relationship errors." - The Plus Ones

"Bell lives up to the standard he set himself, with a cast of fine singers and actors, and a creative team made up of Australia's finest." - Daily Review
Ces billets ne peuvent être ni annulés ni reportés.
Show Details

The show will take place from between January 11th - March 26th 2020.

Show Timings
All shows at 7:30 PM excluding Jan 25th (12:30 PM) and Feb 22nd (8 PM)

Duration
Approximately 2 hours and 50 minutes with one interval

Cast
Veronica Simeoni, Sian Sharp and Carmen Topciu as Carmen
Roberto Aronica, Yonghoon Lee, and Otar Jorjikia as Don Jose
Łukasz Golinski, Christopher Hillier and Luke Gabbedy as Escamillo

Sung in
French with English and Simplified Chinese surtitles.

Directed By
John Bell

Original Choreography By
Kelley Abbey

Costume Designer
Teresa Negroponte

Set Desginer
Michael Scott-Mitchell

ADDITIONAL INFORMATION

Please note: this production contains mature themes including sex and domestic violence.


Audience
Recommended for 12 and up. Children under 15 years of age must be accompanied by an adult.

Available Facilities
Wheelchair Accessible
Audio described performances
Surtitles
Relaxed performances

Seating
The Joan Sutherland Theatre at the Sydney Opera House has a seating capacity of 1,507.

Outside Food
Strictly prohibited. Gluten-free, dairy-free and vegetarian food options will be available at the venue.
You will receive an email confirmation along with your mobile voucher shortly. Your tickets will be available at the Box Office of the Sydney Opera House about one hour before the performance. You will need to display a photo ID to collect your tickets.

We would recommend reaching the Theatre at least 30 minutes prior to you show.
Il vous manque une information ?