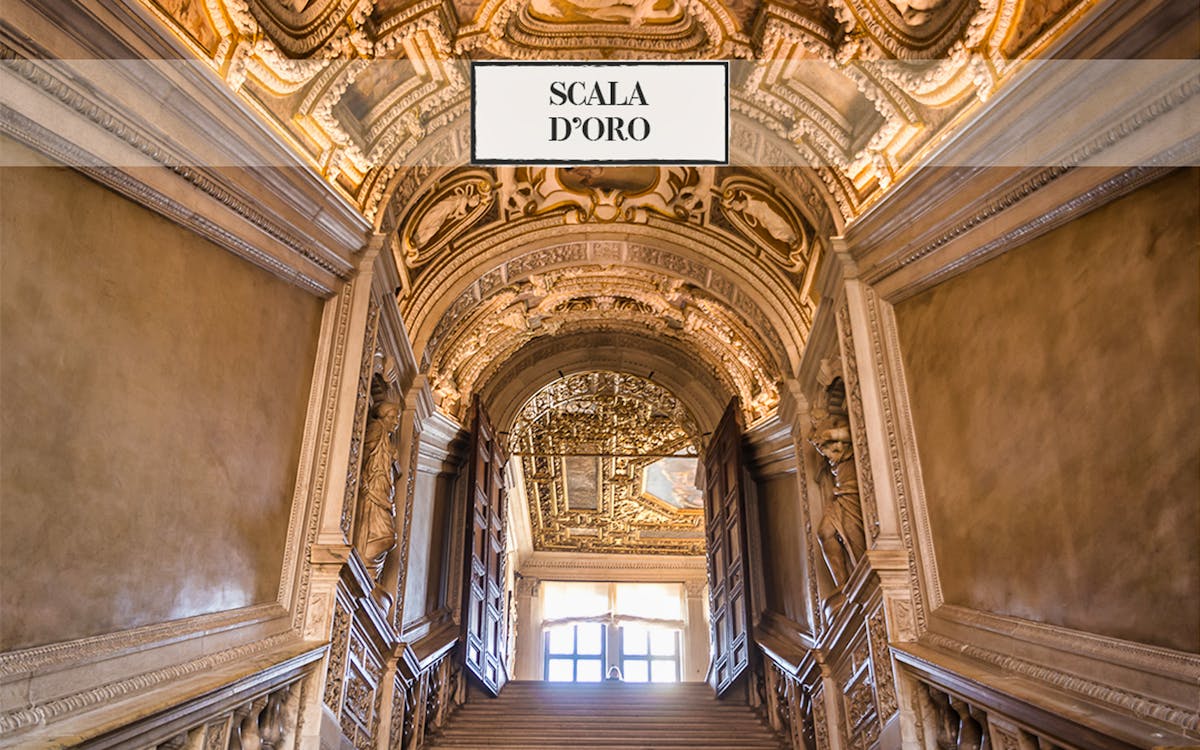 Guided Tour of St. Mark's Basilica & Doge's Palace + The Royal Palaces
Best Safety Standards
This experience has been verified to follow best safety standards in compliance with local regulations and WHO
Safety Details
Explore two of Venice's most iconic attractions with priority access; St. Mark's Basilica and Doge's Palace. With a professional guide to accompany you, delve into their histories with gripping tales and facts as narrated throughout your tour. You will also be able to access several museums and benefit from a free glass blowing demonstration by a master craftsman!
亮点特色
Waltz into the Doge's Palace and St Mark's Basilica with your priority access tickets, allowing you to skip the infamous queues.
Enjoy a guided tour with our exemplary guide narrating interesting facts, important fragments of history and gripping tales.
Explore other museums around St Mark's square( Museo Correr, Museo Archeologico Nazionale and Monumental Rooms of the Biblioteca Nazionale Marciana) with the same ticket.
Benefit from a free optional coupon to witness the famous Venetian glassblowing technique during a 20-minute demonstration near St. Mark's Square.
费用包含
Expert tour guide (English/German/French/Spanish)
Guided tour of St. Mark's Basilica & Doge's Palace
Skip-the-line entry into Doge's Palace & Basilica
Audio receiver device (for tour groups over 10 guests)
Access to St. Mark's museums
Glass craftsman demonstration
super flexible cancellation policy
You may cancel up to 24 hours in advance for a full refund
your experience
Plunge Into the Political History of Venice at the Doge's Palace
With this tour, you will get to visit two of the most emblematic attractions of Venice; St. Mark's Basilica and Doge's Palace with priority access and a tour guide. The Doge's Palace is located in St Mark's Square and is one of the most fascinating and culturally rich monuments in Venice. Having been the seat of political and administrative power of the Venice Republic from its birth to its end, the Palazzo Ducale is a statement to the splendor of Venice. While you are here, devout all your attention to your guide as the halls and corridors of this building carry stories that will enthrall you no bound.
Explore the Opulent St. Mark's Basilica
After the palace, walk into Venice's most majestic cathedral; St Mark's Basilica. Lay your eyes on masterpieces of Byzantine art, colorful marble installations and shimmering gold mosaic art. Squinting your eyes when you enter the Basilica is only natural, thanks to the shimmering mosaics made with 24-carat gold leaves fused onto the back of the glass to exhibit divine light. Your tour guide is likely to conduct a session wherein you sit comfortably in a certain part of the church and he explains the biblical importance and peculiarities of this ancient basilica. Watch out for tales you may never have heard of before!
Mon-Sat:
Your guided tour includes a visit to the Terrace with copies of the famous horses and to St. Mark's Museum, where objects from the Basilica (including the quadriga of St. Mark's) will come into the picture. The tour starts from the ground floor to see the gold mosaics (the Basilica has 43,000 square feet of mosaic alone!), in a second time the visit continues on the first floor.
Sun:
On feast days and unplanned religious celebrations, the tour foresees the visit with direct access to the Terrace and to St. Mark's Museum situated on the first floor. Due to the Holy Mass taking place on the ground floor, it is possible to admire the mosaics partially from the first floor.
Enjoy Added Benefits Like Museum Access and a free optional Glassblowing Demonstration
After the Basilica, you will have the opportunity to do the optional tour the Glass Craftsman Demonstration visiting a Glass Factory very close to Saint Mark's square. Please follow the instruction that our staff will provide to you locally. This optional demonstration lasts for 20 minutes but could take longer than the scheduled time and we do not recommend participating if you have other reservations scheduled on the same day. This ticket also gives you access to a few other places of importance (Museo Correr, Museo Archeologico Nazionale and Monumental Rooms of the Biblioteca Nazionale Marciana) around St Mark's Square which you can set out to explore on your own. Note: All Museums restrict entry one hour before closing time.
This tour, great for Venice first-timers, is the best way to get the most out of your time and money. For only 55 EUR, you will get to visit several attractions and gain priority access to two of Venice's most iconic attractions, along with well-versed guides to accompany you.
know before you go
Important Information
This tour will not be operational in ca