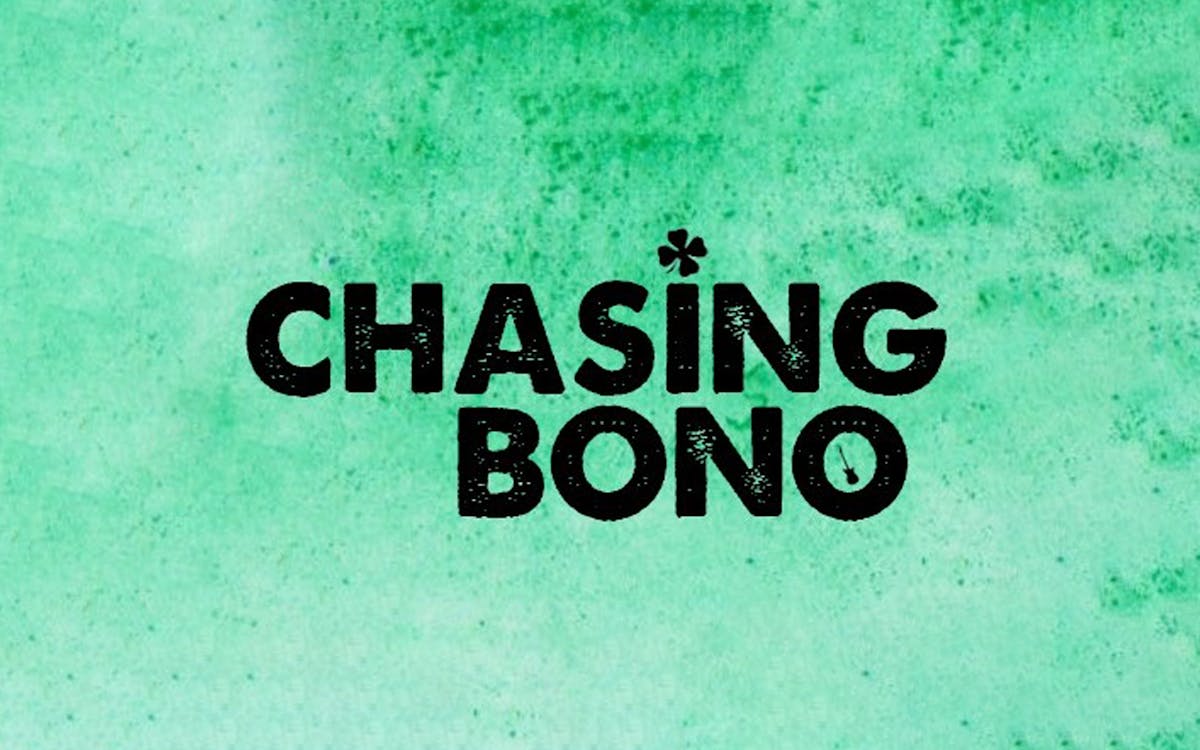 Chasing Bono
Show tickets on your phone
Discover the world of Neil McCormick, a musician turned writer from Dublin who shared the ambitious dream of becoming an internationally acclaimed artist with one of the most famous superstars from the band U2 - Bono.
Chasing Bono features a diverse cast that is all set to put on an unmatched performance at the West End this season. It features Niamh Bracken of the Gwen in Sunny Afternoon fame, The Lieutenant of Inishmore's Denis Conway, and a host of budding Irish talent, including the winner of the 2018 Edinburgh Comedy Award for Best Newcomer, Ciarán Dowd.
The play is based on Neil McCormick's actual memoir that describes his relationship with Paul Hewson, who adopted the name 'Bono' after he joined U2. Chasing Bono is written by Ian La Frenais and Dick Clement, the well-known duo that has collaborated and created iconic TV shows such as Whatever Happened to the Likely Lads, Porridge, Lovejoy, and Pet. Award-winning director Gordon Anderson, who is the in-house artistic director of Soho Theatre, has directed this play to perfection. As the show is only here for a short run this season, book your tickets as quickly as you can for this masterpiece of a performance.
The Story
Chasing Bono is set in Dublin in the 1970s. Paul Hewson and Neil McCormick are friends who dream of emphatically breaking into the music industry and becoming world-class superstars, and they go on to play for rival bands. While Paul joins U2 and begins to rise in fame as the talented 'Bono', Neil's band doesn't quite make it.
The story then flashes forward to 1987. Neil McCormick is now a professional writer who has not walked onto the big stage or savored the applause of the crowd. He is kidnapped by a Dublin gangster name Danny Machin and forced to write Danny's biography. Neil wonders how his life spiraled down into this mess and why he never got an opportunity to match Bono's fame. In time, Danny Machin builds an interesting relationship with Neil, constantly asking him about his past and pestering him about his failed life decisions. The show is entertaining, tragic, and funny, all at the same time - a rare combination that is generally difficult to pull off - but absolutely worth a watch when done correctly.
Good For
U2 Fans | Music Enthusiasts | Lovers of Drama
Critics' Reviews
"New stage show written by celebrated duo Dick Clement and Ian La Frenais is like 'hearing a good story down the pub'."
– Evening Standard
Know Before You Go
Show Details
Show Timings
| | |
| --- | --- |
| Mon - Fri | 7:15 PM |