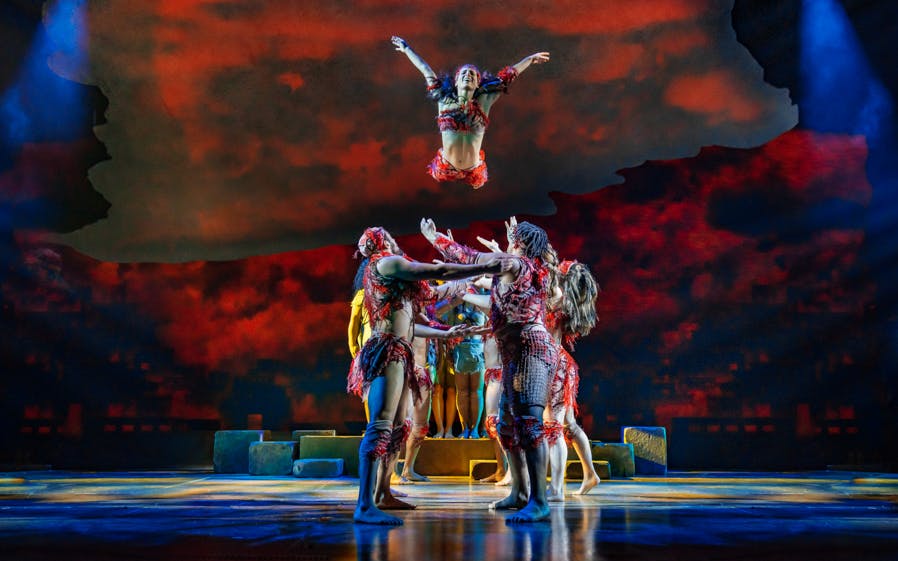 The Prince of Egypt - Tickets
Savor a breathtaking musical that explores themes of freedom and brotherhood as it follows the story of two brothers on their path towards power and greatness. Created by the legendary composer, Stephen Schwartz, The Prince of Egypt is a stage adaptation of the 1998 Dreamworks film of the same name.
strict cancellation policy
This ticket cannot be canceled or refunded
why watch the prince of egypt
Based on the 1998 Dreamworks Animation film, The Prince of Egypt follows the life of Moses, and it was the highest-grossing non-Disney animated film during its time. Stephen Schwartz, who was responsible for the acclaimed music and lyrics of the original film is all set to reprise his role in the stage adaptation. The Oscar-winning song "When You Believe" is featured in the show, and is guaranteed to be a nostalgic experience. Other favorites, such as 'Deliver Us', 'Through Heaven's Eyes', and 'All I Ever Wanted' are also featured in the musical, in addition to several other songs composed specifically for the stage adaptation.
The crux of the story is the divide between people. One mother is forced to send her newborn child into the unknown, while another is forced to hide the truth about where he came from. Experience this gripping tale of two brothers, as they fight to uphold their beliefs!
The Story
A mother is forced to send her child away, fearing the wrath of Pharaoh Seti, who orders his guards to kill newborn Hebrew boys. She places the child in a basket and sets him adrift on the Nile. The child sails to the Pharaoh's palace, and Seti's wife, Queen Tuya, adopts the child and names him, Moses. He comes of age as a prince of the kingdom of Egypt, unaware of his true parentage. Moses grows up with an adoptive brother, Ramses. While growing up, Moses is bothered by the treatment of the Hebrews by the Egyptians but is incapable of helping them.
One day, Moses learns about his past and confirms it with Seti himself. He is troubled by his father's attitude towards Hebrews, who he claimed were just slaves. The following day, Moses attempts to save an elderly Hebrew slave from whipping and accidentally pushes an Egyptian guard to his death. He flees to the desert in exile, against the pleas of Ramses. Will Moses finally lead the Hebrews to freedom? Will he successfully be able to oppose the Pharaoh of Egypt and escape the inevitable wrath that follows? Watch the show and find out!
Good For
Stephen Schwartz Fans | Fans of The Prince of Egypt | Kids
know before you go
Show Details
Opening Date: 1 July, 2021
Ending: 8 January, 2022
Show Timings
| | |
| --- | --- |
| Mon, Tue, Wed & Fri | 7:30 PM |
Special Dates & Holidays
| | |
| --- | --- |
| 1 & 8 July | 7:30 PM |