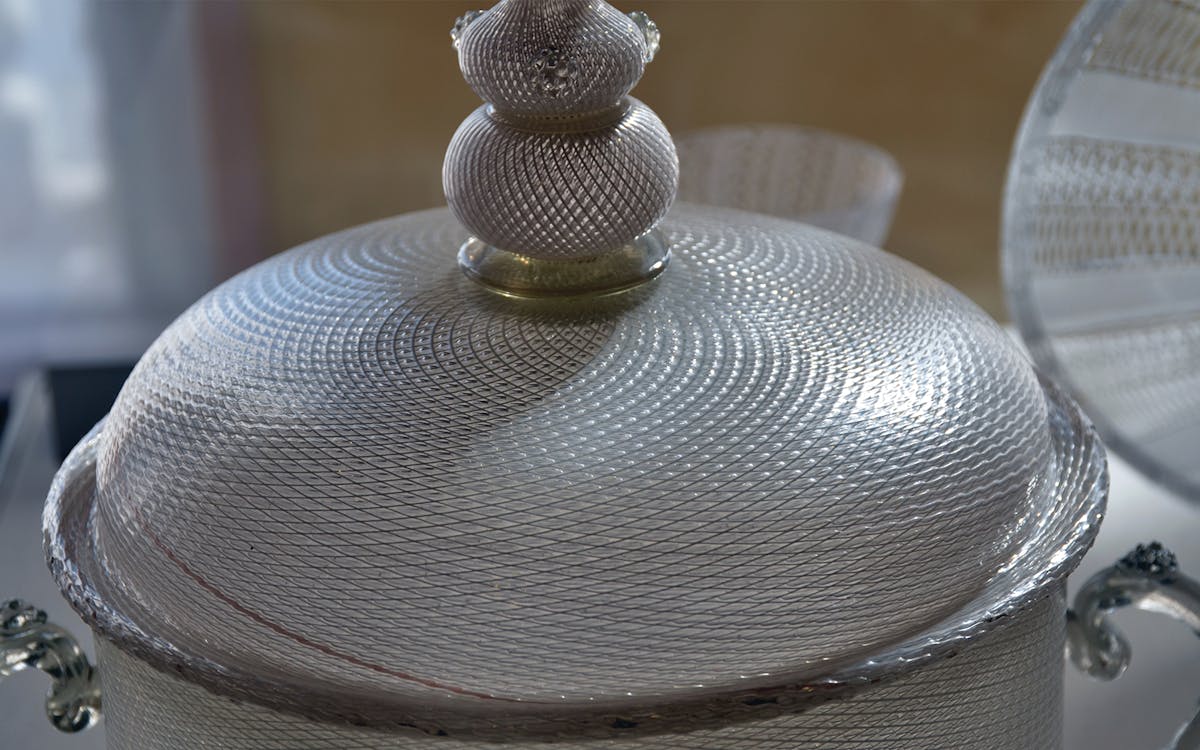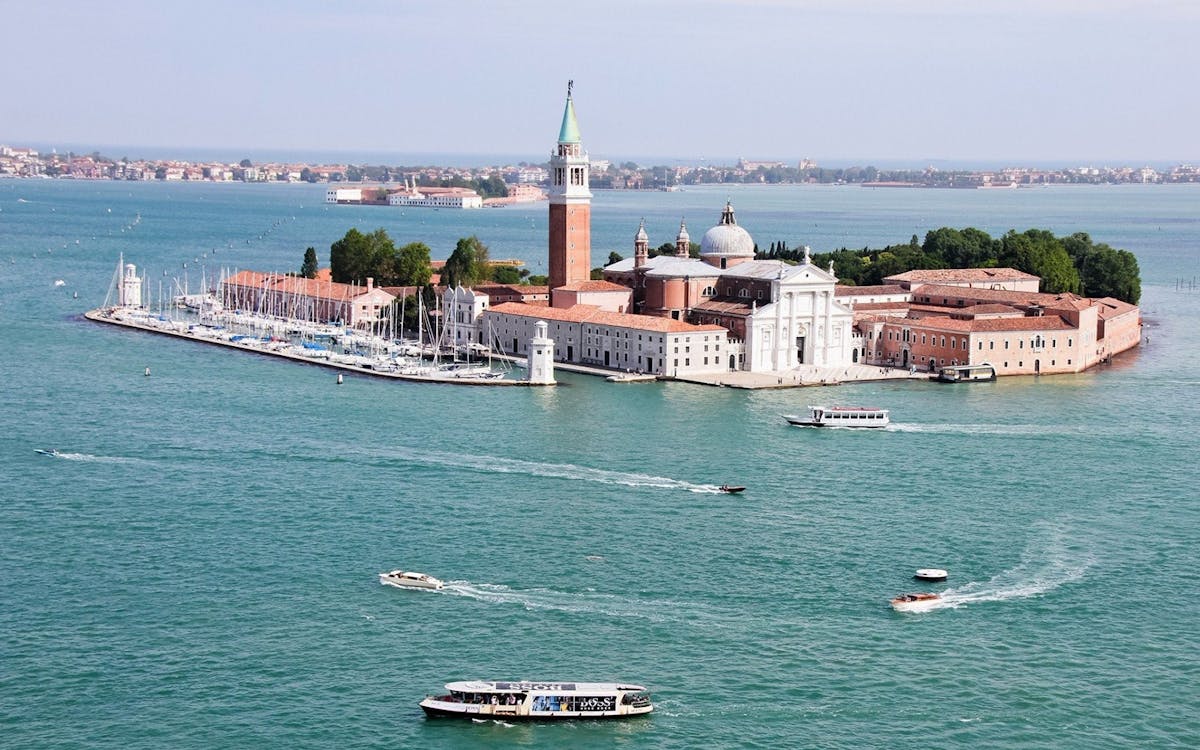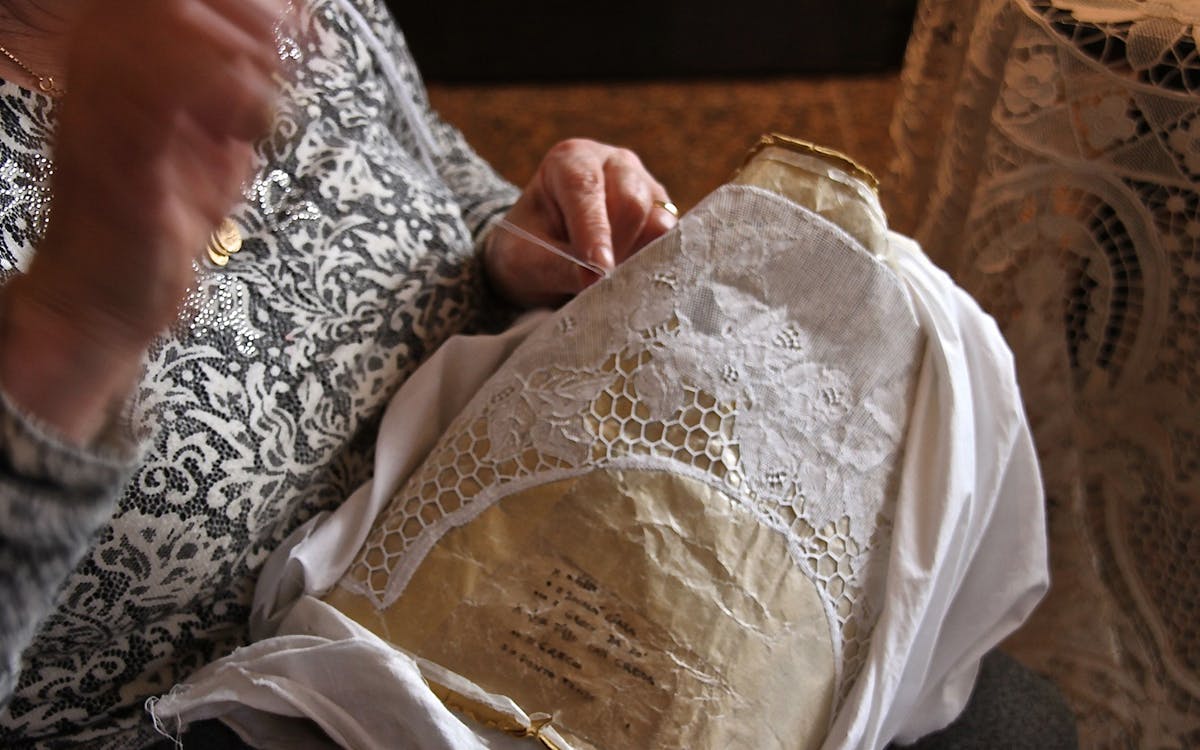 Museums of the Islands
Muestra los boletos en tu teléfono
Tread on an offbeat path while you're in Venice with a trip to the Museums of Murano and Burano. Benefit from a complimentary ACTV 24 hour pass along with this ticket and enjoy the economical thoroughfare.
Los Puntos Culminantes
A two-in-one ticket right into the heart of Venetian culture
Soak in all you need to know about the Murano Glass Work and Intricate Burano Lace Work
Benefit from the 24-hour unrestricted use of the ACTV water bus (Vaporetto) with this pass
Move away from the commercial nerves of Venice and walk into these quaint neighbourhoods for an offbeat day trip
See the colourful architecture in Burano, a change from the Byzantine architecture clouding the rest of Venice.
Learn about the art of glassblowing from the masters
The Murano Glass Museum

The Island of Murano, earlier known as Amuranium is world famous for its glass making since 1291. The museum is set inside the Gothic styled Palazzo Giustinian, formerly the seat of the Bishop of Torcello. It houses noteworthy works dating from the Roman Empire to today's contemporary works. Apart from the largest historical collection of Murano Glass, some noble artefacts to view here are the glass textiles designed by Carlo Scarpa and the creation by Barovier & Toso glass company.
The Burano Lace Museum

The Burano island is known for its charming colourful houses and lace making tradition. The Venetian lace making art fondly known as "Merletto" has flourished on this island since the 16th century and masterpieces from here have travelled all around Europe. The Lace Museum in Burano has around 200 rare works on display. These works document the evolution of Venetian lace from its very beginning.
Hop on to an ACTV from Venice and traverse to the land of Venetian Craftsmanship with your Museum of the Island ticket. Disembark on the quaint and rather fragile island of Murano to witness the Roman Glass artworks from 1st century AD, modern contemporary works and everything crystal in between. Don't forget to enjoy the works of Angelo Barovier, the inventor of clear glass and the diamond-point engravings by Vincenzo D'Angelo dal Gallo while you're here.
After exploring the glassblowing tradition of Venice, use your ACTV pass to reach the Islands of Burano cloaked in colour and lace. It is said that Leonardo Da Vinci travelled all the way to Burano in1481 in order to buy lace for the main altar of Duomo di Milano. At the Burano Lace Museum, you will understand why he made the travel and what the rage about Venetian Lace is all about. Lay your eyes on exemplary intricate pieces of fine lace and learn about the Burano Lace Point, illustrations showing the way they weave this intricate fabric and so on. A truly refreshing delight!
After consuming the Glass & Lace history of Venice, you can get back on your 24-hour complimentary ACTV pass to get back to your hotel and get on with exploring the rest of this historian city.
Know Before You Go
Timings
Murano Glass Museum
Monday - Sunday
April 1st - October 31st (10:00 AM to 6:00 PM) November 1st - March 31st (10:00 AM to 5:00 PM)
Burano Glass Museum
Tuesday to Sunday ( Mondays closed) April 1st - October 31st (10:00 AM to 6:00 PM) November 1st - March 31st (10:00 AM to 5:00 PM)
Duration of Travel from Venice
The ACTV ride from Venice to Murano and Burano could be anything between 30 - 45 minutes
Suggested Duration of Visit in each Museum
1- 2 hours
Getting There
To reach Murano Glass Museum
Vaporetto line 4.1 or 4.2 to the Museo Murano stop.
To reach Burano Lace Museum
Vaporetto line 4.1, 4.2, or 5.2 to the Fondamenta Nuove stop. Change to line 12 and proceed to the Burano stop.
To reach Burano Lace Museum from Murano Glass Museum(or vice versa)
Vaporetto line number 12. The 2 islands are 2 stops away from each other.
Mis Entradas
How to Use Your Tickets
You will receive your mobile voucher via email. There is no need to print the same. You can tap your barcode embedded electronic mobile voucher at the reader located near the entrance to gain entry.
Fondamenta Marco Giustinian, 8, 30141 Venezia VE, Italy, Venezia
La información adicional
Both the museums are wheelchair accessible
¿Falta algo de información?
Mejores Precios Garantizados
Plataforma confiable, utilizada por mas de 100K personas, cada mes
Obtén los precios más bajos y la mejor disponibilidad en todo momento
Descubre y conecta con mas de diez mil experiencias
Revisa opiniones y fotografías profesionales del sitio
¿Tienes Alguna Pregunta? Chatea en vivo con nuestro equipo de soporte 24/7
Otras experiencias similares a Museums of the Islands
---