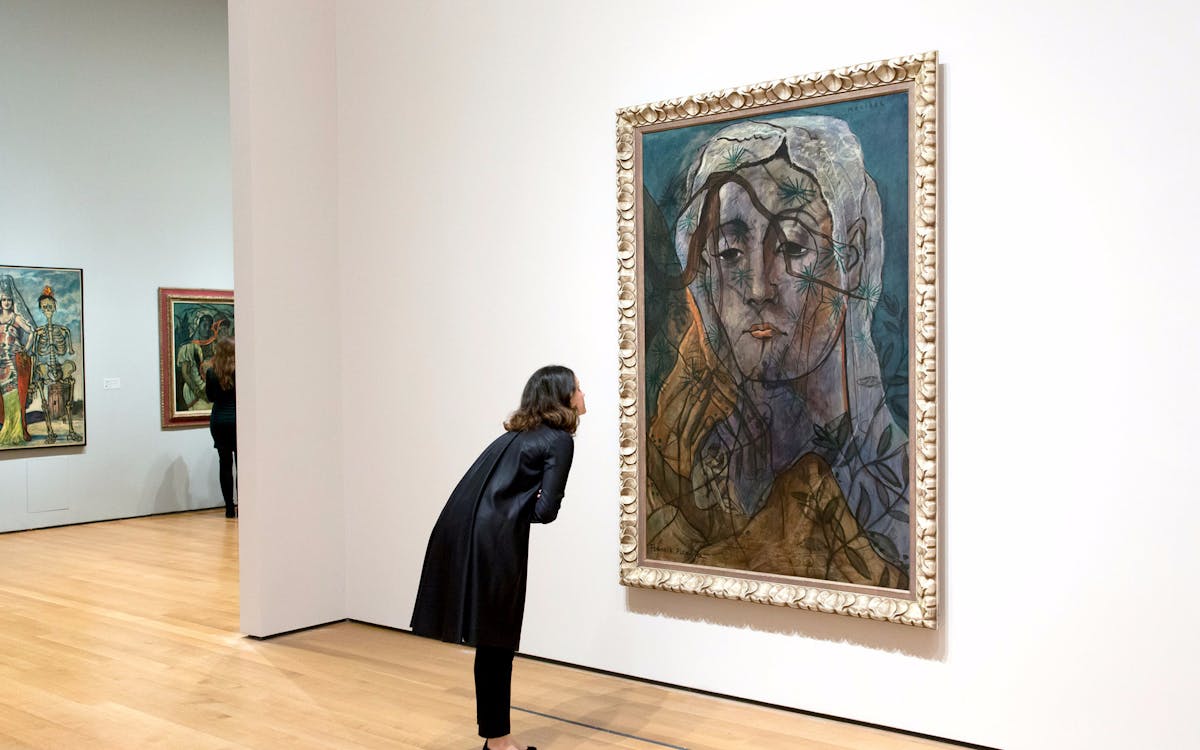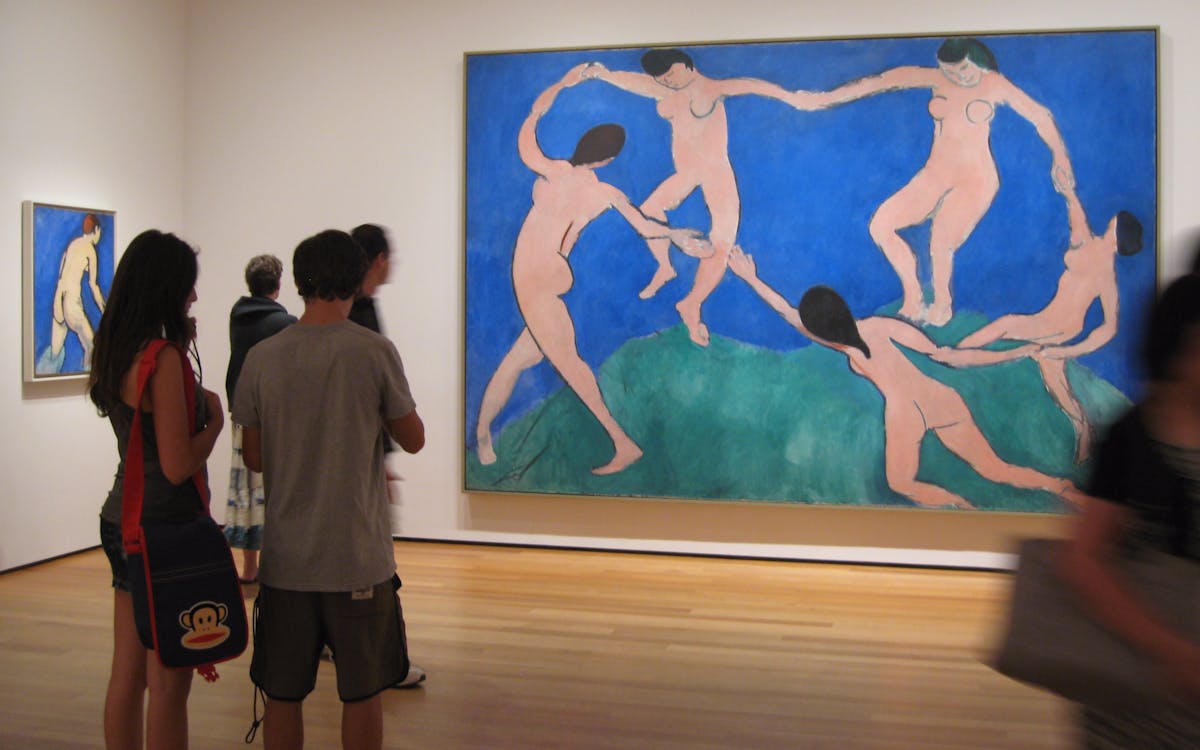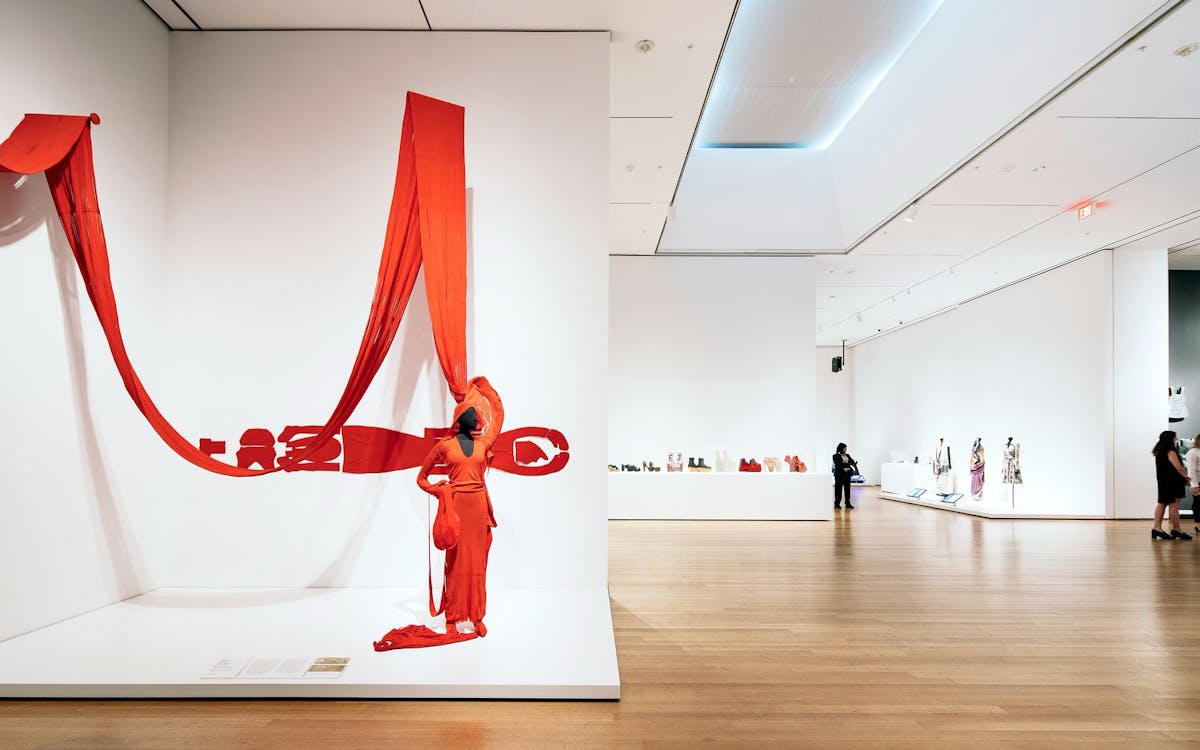 Skip the Line Tickets to Museum of Modern Art (MoMA)
Umgehen Sie die Warteschlange und Sparen Sie Zeit
Don't miss an opportunity to visit the iconic Museum of Modern Art (MoMA), hailed as one of the most important modern art museums in the country. Displaying works from the early 19th century to modern times, the museum has played a pivotal role in bringing contemporary art into the spotlight. By using our tickets, you can skip the line and head to the museum without any hassle. You also get access to the MoMA PS1 with these tickets.
Why You Shouldn't Miss This
Established in 1929, the Museum of Modern Art (MoMA) has cemented its place as one of the world's leading modern art museums. As home to over 150,000 works of art, the MoMA brings contemporary art to the forefront of the art scene and houses art from some of the best known artists from across the world, like Frida Kahlo, Andy Warhol, Pablo Picasso, and Ai Weiwei.
The museum also showcases design, performance art, photography, and film. There are also different exhibitions that take place in the galleries. Current exhibitions include Club 57: Film, Performance, and Art in the East Village, 1978-1983, and Naeem Mohaiemen: There is No Last Man.
Also, make sure you do not miss the MoMA PS1 to discover and engage with experimental art from across the globe.
Your tickets give you same-day access to MoMA and MoMA PS1. You can skip the admissions line and enter the museums. Once inside, feel free to explore however you'd like.
MoMA
The entrance is located at 18 W/ 54 St. Once inside, get acquainted with the work of some of the greatest artists. With six floors filled with installations, artwork, and exhibitions, there won't be a single dull moment!
The works presented span early 19th century to current day.
Popular works at the MoMA:
Campbell's Soup Cans, Andy Warhol
Starry Night, Vincent Van Gogh
Water Lilies, Claude Monet
The Persistence of Memory, Salvador Dali
The Sleeping Gypsy, Henri Rousseau
MoMA PS1
As one of the oldest and largest nonprofit contemporary art institutions in the country, the MoMA PS1 holds many exhibitions and displays a lot of avant-garde art from across the globe.
Some of the long-term installations housed in the MoMA PS1 include:
Crayola Square, Sol LeWitt
Cameraman, Abigail Lazkoz
Blips, Richard Artschwager
Enthalten
Skip-the-Line entry to MoMA and MoMA PS1
Know Before You Go
Timings
MoMA
The MoMA is open throughout the week from 10:30 AM - 5:30 PM. Until December 30, the museum will be open till 9 PM on Fridays and Saturdays.
Please note that both museums are closed for Thanksgiving and Christmas.
MoMA PS1
The MoMA PS1 is open from 12 PM - 6 PM. It remains closed on Tuesdays and Wednesdays. The MoMA PS1 is also closed on New Years Day.
Getting There
The closest subway station to MoMA is 5 Av/53 St.
To get from MoMA to MoMA PS1, take the E or M train from 5 Av/53 St to Court Sq.
Strict Cancellation Policy
This experience cannot be cancelled, amended or rescheduled.

Uri
Überprüft in December, 2018
It was easy, simple and cheap

Lois
Überprüft in October, 2018
Our customer rep told us about how incredibly popular an attraction this place is, and so we visited the place in the morning. So glad we beat the crowd

Tina
Überprüft in October, 2018
i am a keen lover of art. This place is an ultimate destination for a person like me
Meine Tickets
You will receive an email with your Skip the Line MoMA tickets instantly. You need to print the same. We know it sucks but we are trying to get this changed soon. Once at the location, redeem at the Special Ticketing Desk located at 54th Street on the side of the Museum lobby.
Validity
Your tickets are valid for 6 months from the date of purchase.
Museum of Modern Art, 11 West 53rd Street, New York
Mehr Informationen
Tickets include admission to special exhibitions, films, and MoMA PS1.
Children below 16 years of age may enter for free.
Entry is free for all visitors every Friday evening from 4 PM - 9 PM.
Eine vertrauenswürdige Plattform, die von 100.000 Personen pro Monat genutzt wird
Erhalten Sie die besten Preise, die auch Last-Minute verfügbar sind.
Entdecke und lerne aus über 10.000 Erfahrungen
Entdecken Sie verifizierte Erfahrungsberichte und professionelle Fotos
Falls Sie eine Frage haben? Chatten sie Live mit unseren Experten rund um die Uhr
Andere Erfahrungen ähnlich wie Skip the Line Tickets to Museum of Modern Art (MoMA)
---