Collections
Lifestyle & Entertainment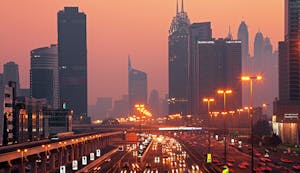 Guided Tours of Dubai
Dubai
Guided Tours in Dubai
Tours in Dubai give you the chance to explore the city on foot, in cruises and aboard helicopters. Know more about the city whilst you enjoy it's uniqueness. Guided tours are complete with expert guides who will share with you facts, history and other stories about marketplaces, people and monuments. It is a good idea to take one of these tours to get well versed with the cityscape and infuse your tour with knowledge.
Choose from the best with this list of guided tours:
RIB Boat Guided Tour
Come aboard this rigid hulled inflatable boat which is lightweight, durable and high performing. Get a glimpse of the Dubai coastline and spot landmarks like the Palm Jumeirah Burj Al Arab and the Dubai Marina.
Dubai City Tour
Visit popular sites like the Gold Souk, Dubai Creek, Dubai Museum, Jumeirah Mosque, Burj Al Arab and the Sheikh Zayed Road, among others.
Souks or souqs are traditional markets and the one in Dubai boasts of over 300 retailers giving you plenty of choice to buy your gold from. The easiest way of reaching the souk is by taking the Dubai Metro to Al Ghubaiba or a boat from Bur Dubai.
The Dubai creek is a salt water creek that divides the city into Bur Dubai and Deira. The creek houses some of the most remarkable buildings alongside the coast such as the Deira Twin Towers, Dubai Creek Tower and the Sheraton Dubai Creek.
Jumeirah Mosque is the most photographed mosque in Dubai and is worth a visit, especially at night when it's intricate design is highlighted. The Jumeirah Mosque can hold up to 1,200 worshippers and is open to non-muslim visitors, 6 days a week.
Helicopter Tours in Dubai
Get stunning views of the city with our helicopter tours. You can choose from among various durations of the tours with minimum tours starting at 12 minutes.
Check out the following:
Seaplane tour
With the ability to take-off and landing on water, seaplane is one of the rare air planes around.
Helicopter Tour
With a minimum duration of 12 minutes to 22 minutes, helicopter tours are for the people who want to soak in the panorama and enjoy the aerial views.
Watch out for the following:
Burj Al Arab, World Islands, Dubai Marina, Burj Khalifa, Historical Wind Towers, Palm Jumeirah, Heritage Village