A Virtual Tour Of London – Travel From Your Couch
The world has been thrown a curveball, a terrible one we all hope to recover from real soon. However, there's always a silver lining. Stick with us for the next 10 minutes and we'll guide you there.
We understand that your long awaited vacation has been cancelled and you're quarantined within the confines of your walls. How does discovering the city of London from the comfort of your couch sound? Hear us out.
You can catch a glimpse of the iconic Big Ben, wander inside the British Museum and take a ride on the London Eye - all from this very screen! It's time to #HeadoutFromHome and we guarantee you a memorable experience.
PS: Do you still have pending cancellations with Headout? We're working round the clock to help travelers around the globe, so chat with us and we'll resolve your queries.
Experience Virtually
Thank god for videos and VR, you can (virtually) walk the historic streets of London from your couch! From the irregular pyramidal shaped Shard to the medieval Tower of London and almost all of the architectural grandeur that rises up in the West End - catch a glimpse from this very screen!
Top Sights in London
You'll be walking these streets soon. This is just a trailer.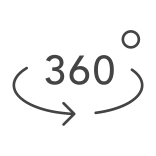 Drag the image to look around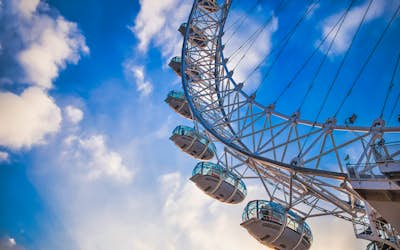 Google Street View: London Eye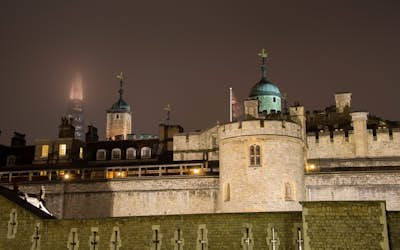 Walking Tour of Tower of London Tower of London Guide
Inside Tour of British Museum British Museum: Walking Tour The Shard and Thames River Cruise Big Ben Buckingham Palace
A Walk Through London
Discover the best of London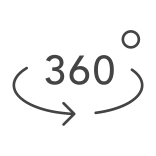 Drag the image to look around Guided City Tour Of London
Walking Tour: London Eye to Westminster Bridge to Big Ben
Walking Tour: Tower of London to Tate Modern
From gripping thrillers like The Adventures and Memoirs of Sherlock Holmes to breezy reads like Bridget Jones's Diary and travelogues like Literary London - travel the multicultural city of London through the power of words and your imagination. We promise, you'll be a more learned traveler the next time you book your tickets to London. Choose your pick and get reading!
Find a cosy corner, put on a pot of tea and spend your evenings with these books. Peter Ackroyd sees London as a living, breathing organism, with its own laws of growth and change. Reveling in the city's riches as well as its raucousness, the author traces thematically its growth from the time of the Druids to the beginning of the twenty-first century. The Adventures and Memoirs of Sherlock Holmes
The Adventures and Memoirs of Sherlock Holmes
From "A Scandal in Bohemia," in which Sherlock Holmes is famously outwitted by a woman, the captivating Irene Adler, to "The Five Orange Pips," in which the master detective is pitted against the Ku Klux Klan, to "The Final Problem," in which Holmes and his archenemy, Professor Moriarty, face each other in a showdown at the Reichenbach Falls, the stories that appear in The Adventures and Memoirs of Sherlock Holmes bear witness to the flowering of author Arthur Conan Doyle's genius. "The plain fact," the celebrated mystery writer Vincent Starrett asserted, "is that Sherlock Holmes is still a more commanding figure in the world than most of the warriors and statesmen in whose present existence we are invited to believe." Bridget Jones' Diary is the devastatingly self-aware, laugh-out-loud daily chronicle of Bridget's permanent, doomed quest for self-improvement - a year in which she resolves to: reduce the circumference of each thigh by 1.5 inches, visit the gym three times a week not just to buy a sandwich, form a functional relationship with a responsible adult, and learn to program the VCR. Heralded as Virginia Woolf's greatest novel, this is a vivid portrait of a single day in a woman's life. When we meet her, Mrs. Clarissa Dalloway is preoccupied with the last-minute details of party preparation while in her mind she is something much more than a perfect society hostess. As she readies her house, she is flooded with remembrances of faraway times. And, met with the realities of the present, Clarissa reexamines the choices that brought her there, hesitantly looking ahead to the unfamiliar work of growing old. Follow Oscar Wilde from the literary salons to Clapham Junction; roam with Julian McClaren Ross through Fitzrovia, dropping in for a pint or three with Dylan Thomas at the Bricklayers' Arms; muse darkly over the Thames with Spencer, Eliot, and Conrad; and watch aghast as Lord Byron terrorizes his publisher on Albermarle Street. Moving through time and genre, from Spencer and Shakespeare to Amis and Barnes, from tragedy and romance to chick-lit and science fiction, Literary London is a snappy and informative guide, showing just why—as another famous local writer put it—he who is tired of London is tired of life.
There's no better time to fulfill your couch potato fantasies. Binge watch and expand your Netflix horizons! We have a few recommendations that will keep you occupied for a few 20 hours, and then some more.
The British Binge
You may have watched most. Rewatch? A dangerous Tommy Shelby leads Peaky Blinders, a criminal gang based in Birmingham in 1919. Chief Inspector Chester Campbell decides to nab him and put an end to the activities of this gang. A sexually-liberated, irritable woman navigates modern life in London in this comedy. Based on Phoebe Waller-Bridge's play of the same name. Genre:
Crime, Drama, Mystery
Dr. Watson, a former army doctor, finds himself sharing a flat with Sherlock Holmes, an eccentric individual with a knack for solving crimes. Together, they take on the most unusual cases. Genre:
Crime, Drama, Thriller
A contemporary thriller featuring the Royalty and Specialist Protection Branch of London's Metropolitan Police Service. Genre:
Crime | Drama | Mystery
DCI John Luther is a near-genius murder detective whose brilliant mind can't always save him from the dangerous violence of his passions. Genre:
Comedy, Drama,Romance
The life of a simple bookshop owner changes when he meets the most famous film star in the world. Genre:
Biography, Drama, History
The story of King George VI, his impromptu ascension to the throne of the British Empire in 1936, and the speech therapist who helped the unsure monarch overcome his stammer. Genre:
Comedy, Drama,Romance
Follows the lives of eight very different couples in dealing with their love lives in various loosely interrelated tales all set during a frantic month before Christmas in London, England. Genre:
Action, Drama, Sci-Fi
In a future British tyranny, a shadowy freedom fighter, known only by the alias of "V", plots to overthrow it with the help of a young woman.
PS: Use Netflix Party to watch our recommendations with your friends online. You can synchronize video playback and add group chat as well!
Play some Elton John or David Bowie to keep you company at your WFH set up. Our carefully curated "Social Distancing" playlist is just what you need to keep you going through these drab long days where your laptop, pet and spouse are your only company.
Top artists in London
It's been a while since you listened to Amy Winehouse, eh?
Social Distancing Playlist - London Edition
Maximum volume is recommended so your neighbors can dance with you!
The kitchen is your playground and the possibilities are endless. What better than Fish and Chips, and some Shepherd's Pie to keep you company through these long days.
Edible experiments, the British way
The first known fish & chip shop was opened by Joseph Malin, a Jewish immigrant, in London in the 1860's