A city of 118 islands audaciously built on a lagoon, Venice is a charming muse; a dream you never want to wake up from. A city of meandering canals laced by a labyrinth of whimsical bridges overlooking untainted pastel architecture, the La Serenissima in its glory of traditional arts, elegant gondolas and postcard perfect scenery is a travel idyll. Churches that are gallery grand, countless palace turned museums and sparkling emerald water piercing its way right through the grandeur, the city is elusive and enchanting all at once. A whiff of the Venetian air is enough to turn anyone into a romantic and in this very imperiled atmosphere, every wrong turn is a palatable delight.

The Venetian Way of Life
Venice is a multifaceted, elusive city. While it has a shimmering facade made of grandeur palazzos, palatial museums, chic cafes and uptown bars, it also has a soulful rustic facade with bustling local markets, dingy watering holes, suggestive alleyways, and colourfully crammed buildings. Venice is a unique blend of traditional and cosmopolitan lifestyle and the real city exists in the middle of these two spectrums. Go beyond the crowds and discover this rooted slice of Venice.

Awe Inspiring Architecture
Venice and its lagoon is considered a UNESCO World Heritage Site and very rightly so. Venice is an assemblage of Italian Masterpieces with its architectural wonders like the t. Mark's Basilica, Doge's Palace, Santa Maria della Salute, Ca' d'Oro and Punta Della Dogana to name a few. These structures date centuries and centuries back but still hold a breathtaking rustic shine which pulls crowds from all over the world to marvel at the city's wonders. Barring the palaces, even pastel stony buildings in quaint alleyways brushing against the canals of the city are a sight behold.

City of WaterCrafts
Can you imagine a city where cars are banned? Well, it's not utopian because Venice is a vehicle free zone. Venice is Europe's largest car-free space, a medieval city that made it to the 21st century untouched by vehicular inventions and consequent pollution. Your only way to get around this beautiful city is by foot or by the plethora of watercrafts the city boasts. Pick your choose from the Gondolas, Traghettos, Vaporettos, Motoscafi and Alilagunas of the city and hop on to any to be whisked away in style to your destination. While you're on your choice of watercraft, don't forget to cruise the Grand Canal, the city's main thoroughfare. The ambassador to French King Charles VIII called the Grand Canal "the most beautiful street in the world " and quite rightly so.


Top Experiences in Venice
Detailed Venice Guides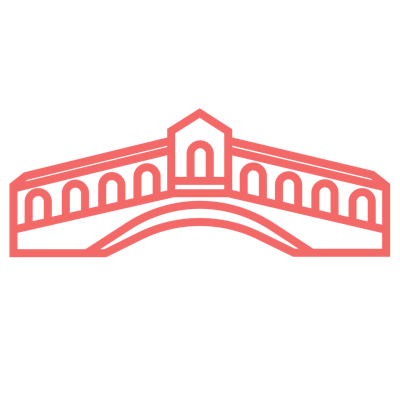 Looking for discounts on
Venice Attractions
Get € 6 discount on your
first Headout booking
using the code GOVENICE!
CHECK PRICES NOW
Itineraries
Looking for readymade itineraries you can just plug and play? Take a look at our meticulously crafted itineraries that have been designed to help you make the most of your stay in Venice - taking in all of the City of Canals in whatever little time you plan to stay.
Recent Posts
No results have been returned for your Query. Please edit the query for content to display.
All Venice Guides