Torch Song first premiered Off-Off Broadway in 1978. The show later debuted on Broadway in 1982, where it ran for a massive 1,222 performances, earning the Tony Awards for Best Play and Best Actor in Play for Harvey Fierstein. Post the Tonys' win, the show was adapted for the silver screen in 1988. Now, the production has returned to the Hayes Theatre and is paying homage to the 1982 production which was also mounted on the same theatre, then called Little Theatre.
After a blockbuster Off-Broadway run, Torch Song is heading to Broadway for a limited time engagement. The unanimously loved production of the Tony Award-winning dramedy stars Drama Desk Award winner Michael Urie and Academy Award and Tony winner Mercedes Ruehl. Tony nominee Moisés Kaufman is directing the play. Urie is playing Arnold Beckoff, a drag artist in 80s New York who is learning to navigate the freedom and inclusivity that gay men were experiencing at that point in history. Ruehl stars as his overbearing mother who is finding it hard to come to terms with her son's sexuality.
The show is scheduled to begin previews from October 9, 2018 at the Helen Hayes Theater, and it will officially open on November 1, 2018.
The Story of Torch Song
Torch Song follows Arnold Beckoff's journey to find happiness in New York. As a young gay man living in New York City, all Arnold wants from life is a partner, a child, and happiness that doesn't come at the cost of upsetting his family. But family can be complicated and when his overbearing mother comes for a visit, Arnold realizes what he needs the most out of life; respect. Follow Arnold on this all too human journey about the families we're born into, the families we choose and the struggle of bringing them together. The play masterfully tackles real life issues of acceptance and being true to one's self and handles them with a delicate yet responsible blend of humor and sensitivity.
Torch Song Broadway Show Details
---
Know Before You Go
Audience
The show is suitable for ages 12+ with adult supervision, children under 4 will not be admitted.
Available Facilities
Wheelchair accessible
Seating
Hayes Theatre has a seating capacity of 597.
Outside Food
Strictly prohibited. If you'd like to grab a meal before or after the show, check out our guide to the 30 Best Restaurants in the Theater District.
Dress Code
Smart and casual wear is recommended. Keep in mind, the theater is air conditioned throughout the year and can get a bit chilly. Torch Song Broadway Ticket Discounts
---
Looking for discounts on Torch Song Broadway tickets?
Have a look at the real-time seat availability and prices of different seating sections for Torch Song on Broadway. In the interactive seat-map, select the date that you would like to watch the show and check out the seats available for that day. You can filter the seats as per your desired price range and purchase tickets directly.
Helen Hayes Theatre - Torch Song Broadway Tickets
Check Real-Time Seat Availability & Prices
Helen Hayes Theatre Seating Chart will help you find the best seats for Torch Song.
About Hayes Theatre
---
Helen Hayes Theatre is a Broadway house located in Midtown Manhattan. The theatre opened in 1912 and was designed by the architect Harry Creighton Ingalls and built by Winthrop Ames. The theatre was acquired by the Second Stage Theater company and the first production launched in the newly acquired theatre was Lobby Hero, starring Chris Evans and Michael Cera. At 597 seats, the Hayes Theatre is officially the smallest theatre in the Broadway circuit, although that doesn't dictate the quality and types of show that are mounted there.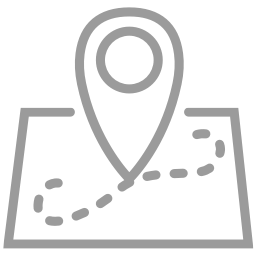 Address
Hayes Theatre
240 W 44th St, New York, NY 10036, USA
Get Directions
Please check the Helen Hayes Theatre Seating Chart to find the best seats.
Torch Song Broadway Performance
---
Previews start in October.
Torch Song Reviews
This section will be updated once previews start in October.
Torch Song Broadway Discount Tickets
For those looking to book discounted Torch Song tickets online, platforms like TodayTix and Headout are your best bet, as they source tickets directly from the box office and scour the internet for any discount codes available for these shows. Any price advantages are then passed on ensuring that you are paying the lowest prices.
The Headout advantage for booking Torch Song Broadway tickets:
One of the few platforms that gives you the ability to select specific seats.
Gives you the ability to skip the box office lines and directly pick up Torch Song Broadway discount tickets from our Headout hosts stationed right outside the theatre.
Last-minute tickets: If you made a spontaneous plan, we generally have decent last minute inventory for most Broadway shows.
24/7 customer service to back you in case something goes wrong.