First published in 1960, To Kill a Mockingbird is making its Broadway debut after successful productions in Monroeville and London. The production in Monroeville, in particular, has become something of an annual ritual which the whole town attends religiously. The Broadway production, which is scheduled to begin previews on November 1, 2018, is highly anticipated since it has a stellar team both behind the stage and on it. The book is written by Academy Award winner Aaron Sorkin, of The Social Network fame, and Tony winner Bartlett Sher, who also directed Oslo and The King and I, is handling the directing duties.
Leading the cast in the title role of Atticus Finch is film and stage veteran, Jeff Daniels. Joining him in the role of Finch's daughter Scout is Tony nominee Celia Keenan-Bolger. Rounding out the main cast is Will Pullen, Stark Sands, Gideon Glick, and Dakin Matthews.
To Kill a Mockingbird: Story
Often hailed as one of the defining pieces of American literature, To Kill a Mockingbird is a truly remarkable look at the intricacies of justice and tolerance in the American South. The story follows the protagonist, Atticus Finch, a lawyer in the Depression-era South, who is tasked with defending a black man against a false rape charge. With a town against him and his impressionable kids watching his every step, Finch must find the courage to stand up for what is right and become the towering symbol of integrity and righteousness that the town so desperately needs. Named the 'Best Novel of the Twentieth Century' by American libraries in 1999, To Kill a Mockingbird is one show you just cannot miss this fall.
To Kill a Mockingbird: Practical Information
---
Additional Information
Audience
The show is suitable for ages 5+ with adult supervision. Children under 4 are not allowed.
Available Facilities
Wheelchair accessible
In-house bar
Seating
Shubert Theatre has a seating capacity of 1502. Find the seating chart here.
Outside Food
Strictly prohibited. If you'd like to grab a meal before or after the show, check out our guide to the 30 Best Restaurants in the Theater District.
Dress Code
Smart and casual wear is recommended. Keep in mind, the theater is air conditioned throughout the year and can get a bit chilly.
To Kill a Mockingbird Broadway Ticket Discounts
Looking for discounts on To Kill a Mockingbird Broadway tickets!
Have a look at the real-time seat availability and prices of different seating sections for To Kill a Mockingbird on Broadway. In the interactive seat-map, select the date that you would like to watch the show and check out the seats available for that day. You can filter the seats as per your desired price range and purchase tickets directly.
Shubert Theatre - To Kill a Mockingbird Broadway Ticket Prices
Balcony: from $37
Mezzanine: from $133
Orchestra: from $133

Check Real-Time Seat Availability & Prices
Shubert Theatre Seating Chart will help you find the best seats for To Kill a Mockingbird.
To Kill a Mockingbird Broadway Performance
---
Previews start in November.
To Kill a Mockingbird Reviews
This section will be updated once previews start in November.
About Shubert Theatre
---
The Broadway production of To Kill a Mockingbird will be put up in Shubert Theatre, one of the most popular theatres in the New York theatre district. Located at 225 West 44th Street in Midtown Manhattan, this theatre was established in 1913 and named after Sam S. Shubert, the second oldest son of the theatrical producing family. The theatre has 1460 seats in total and features a Venetian Renaissance facade, which is also shares with the adjoining Booth Theatre.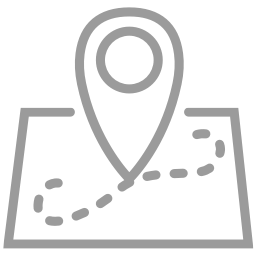 Address
Shubert Theatre
225 W 44th St, New York, NY 10036, USA
Get Directions
Please check the Shubert Theatre Seating Chart to find the best seats.
To Kill a Mockingbird Broadway Discount Tickets
For those looking to book discounted To Kill a Mockingbird tickets online, platforms like TodayTix and Headout are your best bet, as they source tickets directly from the box office and scour the internet for any discount codes available for these shows. Any price advantages are then passed on ensuring that you are paying the lowest prices.
The Headout advantage for booking To Kill a Mockingbird Broadway tickets:
One of the few platforms that gives you the ability to select specific seats.
Gives you the ability to skip the box office lines and directly pick up To Kill a Mockingbird Broadway discount tickets from our Headout hosts stationed right outside the theatre.
Last-minute tickets: If you made a spontaneous plan, we generally have decent last minute inventory for most Broadway shows.
24/7 customer service to back you in case something goes wrong.