The Metropolitan Museum of Art Reopening Date - 29th August 2020
---
It is official that the Met Fifth Avenue will reopen on 29th August for visitors and 27th August and 28th August for Members. The Met Cloisters aims to resume on 12th September. Effective measures have been put in place ensuring maximum security and safety is maintained within the venue for all visitors.
Safety Measures & New Rules at the Metropolitan Museum of Art
---
To ensure maximum safety it is now mandatory to wear masks for guests above the age of 2 and undergo temperature screening before entering the venue. Signs and markings have been put in place at visitor enter and exit points as well as in locations throughout the Museum.
A safe distance of at least 6 feet must be maintained at all times from others and from groups. Guests are requested to download the digital map which can be accessed here. Printed materials are temporarily unavailable in order to avoid direct contact.
Visitors are advised to not touch the artwork, frames, platforms, labels, display cases, or anything used to protect the art. In order to avoid overcrowding, capacity has been significantly reduced and controlled in Museum buildings. A few galleries may be temporarily closed where it is difficult to maintain social distancing.
Hand sanitizing stations have been installed at various points across the venue to ensure maximum hygiene for all guests throughout their visit.
All restrooms have limited occupancy and some may remain closed until further notice. For more information, guests can check with Met staff on arrival as well. The venue will also ensure to monitor and maintain proper ventilation systems including the control of filtration and humification levels.
Selected food and beverage options will be available at the venue for guests to avail.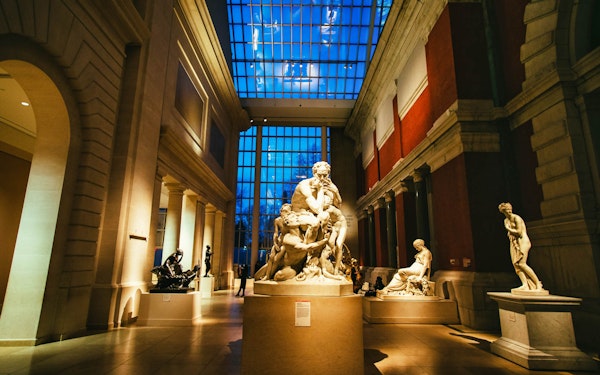 Booking the Metropolitan Museum of Art Tickets Online
---
Tickets for the Metropolitan Museum of Art can be purchased here.
Since visiting capacity has been reduced, it is advised for guests to book online before arriving at the venue. Contactless payment will be accepted within the venue.
For more information about visiting the Metropolitan Museum of Art, refer to their information page here.