The capital city of Rome is home to some of the most iconic landmarks such as the Colosseum, Roman Forum and the Vatican. A few hours away from Rome is Naples, the third-largest city in Italy. What makes it so fascinating is that in Naples, the bustle of the metropolis peacefully coexists with ancient ruins, fairy-take castles and royal palaces. Home to spectacular landscapes, historic museums and culinary excellence, a day trip from Rome to Naples will leave you mesmerized.
Day Trips From Rome To Naples - In A Nutshell
---
Here's everything you need to know for your day trip from Rome to Naples!
Distance from Rome to Naples
225 Km
Travel Duration
3 Hours
Cheapest Way to Travel from Rome to Naples
By Bus
Fastest Way to Travel from Rome to Naples
By Train
Best Time to Visit Naples
April, May, June, September & October
Guided Tours
Available
Why Take A Day Trip From Rome To Naples?
--- Just a Short Drive Away
Whether you are traveling from Rome to Naples by bus, train or car, the distance from Rome to Naples can be covered in a maximum of 3 hours. The rest of your day can be spent in exploring the vibrant city, its dramatic coastline and delicious cuisine.
Museums, Churches & More
The famous Archaeology Museum, Capodimonte Museum and the Royal Palace of Naples are all worth a visit. However, the city hides within its narrow lanes a plethora of churches, cafes and quarries. What's more, even some of the metro stations of Naples like the Toledo station is a work of art and should not be missed.
Home to the Ever-favourite Pizza
If the churches and the museums don't interest you, you can always visit Naples for its delicious pizza. The birthplace of the modern pizza, Naples boasts a multitude of top-notch restaurants and roadside eateries serving this cheesy goodness.
Nearby Destinations
Make the most of your day trip to Naples by visiting the surrounding areas of Pompeii, Mount Vesuvius, Herculaneum and Capua Amphitheater as well. All these destinations are just a short ride away and are truly worth the visit.
How To Reach Naples From Rome - All Your Options Listed
---
Whether you're planning to travel via public transport, indulge in a road trip or join an organized tour group, here are all your options for going from Rome to Naples.
---
By Train
---
Duration: 1-3 hours
Nearest station: Napoli Centrale, Piazza Garibaldi
Trenitalia offers 3 different types of trains from Rome to Naples, all at varying speeds. The Regionale is the slowest and cheapest which takes about 3 hours. Intercity trains will cover the journey from Rome to Naples in 2 hours. However, be prepared to shell out almost double the Regionale fare! The Frecce trains are the fastest and the costliest with a travel duration of just 1 hour.
---
By Bus
---
Duration: 2.5 hours
Nearest bus stop: Piazza Garibaldi bus station
Many bus companies operate services between Rome and Naples. FlixBus offers some of the cheapest fares. Baltour and BusCenter are also worth checking out. The journey takes as little as 2.5 hours and takes you through the scenic Italian countryside. It is advisable to book your bus ticket to Naples at least one day in advance.
---
By Car
---
Duration: 2.5 hours

A road trip from Rome to Naples along the A1 autostrada will take you 2.5 hours without traffic. You can also take the longer route (4 hours) that fall along the Mediterranean coast. Though driving in Italy is quite challenging with its tiny and congested roads, the route from Rome to Naples is breathtaking and having a car at your disposal can come handy for the many photo stops on the way.
---
Guided Tours from Rome to Naples
---
Duration: 10 - 14 hours

A pre-booked day trip from Rome to Naples comes with transportation included, which is perfect if you are looking for a budget-friendly option. Similarly, day trips tend to be extensive and are often conducted by local guides who are familiar with the region. This means that they will have answers to all your questions, making it a memorable and informative experience for you.
Best Guided Tours From Rome To Naples
---
If you're looking for an all-inclusive guided tour from Rome to Naples and a few other neighbouring towns, here are our top picks. They are economical and allows you to cover maximum ground over a day with a finely articulated itinerary! Check them out.
Pompeii and Mt. Vesuvius Volcano Day Trip from Rome
Spend a day in the fascinating archaeological site of Pompeii with this fully guided day tour.
Enjoy skip-the-line access to the ruins of the city and learn more about ancient Roman history.
Witness Mount Vesuvius, infamous for the destruction of Pompeii and Herculaneum.
A delicious Neapolitan pizza lunch is also included in this tour.
Pompeii & Amalfi Coast Full Day Tour from Rome
Enjoy an air conditioned ride from Rome to Pompeii with a small group of eighteen or less.
Avail skip-the-line access to the archeological site of Pompeii.
Marvel at the scenic beauty of your drive past the Amalfi coast.
Visit Positano, a town famous for its coastal beauty.
Things To Do In Naples In A Day
---
Even though Naples is the third-largest city in Italy, it offers much more than a metropolitan atmosphere and a vibrant nightlife. From historic buildings to ancient museums, you will find it all. Here is a list of the top 6 things to do on your Rome to Naples tour.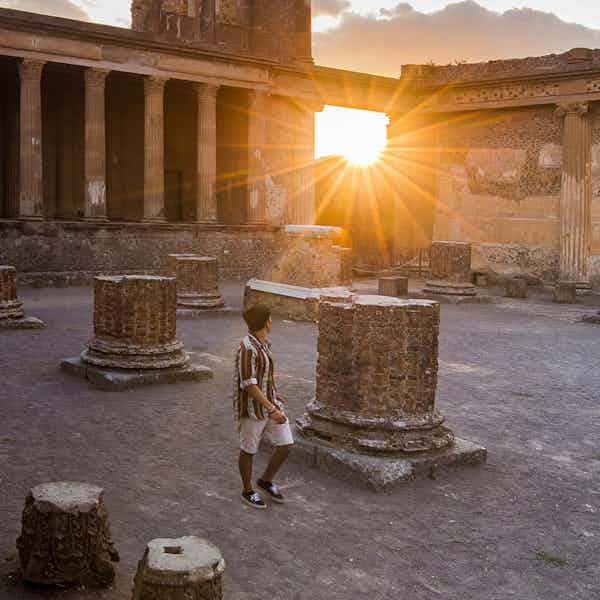 Pompeii
Visit the ancient city of Pompeii which was accidentally discovered in 1748 when a group of travelers stumbled upon it. To their surprise, they came to know that the entire town was preserved due to the ashes from the nearby volcano. At present, the ruins of Pompeii sees hundreds of visitors every day.

Here's everything you need to know about the ruins of Pompeii.
Mount Vesuvius
The only volcano in the whole of Europe to have erupted in the last 100 years, Vesuvius is considered to be one of the most popular attractions of Naples. Visitors can climb atop this natural wonder and take a look at the crater or simply enjoy the breathtaking view of the city from their vantage point.

Here's everything you need to know about Mount Vesuvius.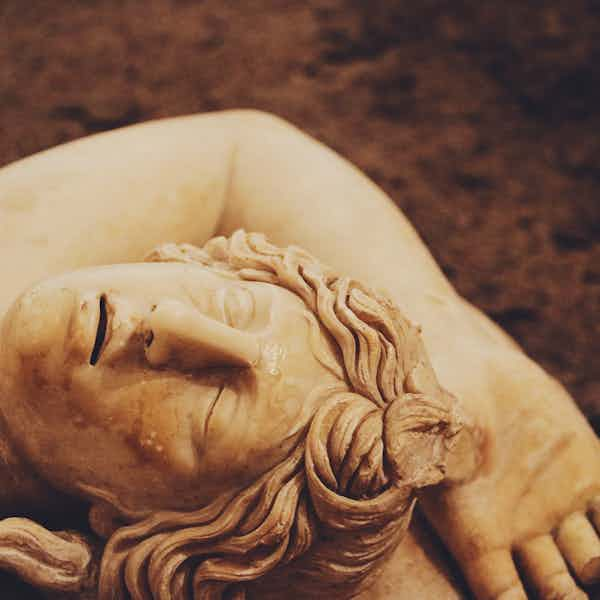 Archaeological Museum
One of Italy's most important museums, the Naples National Archaeological Museum is home to various historical and cultural artifacts. The Farnese Collection, the Pompeii Collection and the Egyptian collection are some of the world-famous collections hosted here. The museum is also famous for its 'secret room' that houses an extensive collection of erotic relics.

Here's everything you need to know about the museum.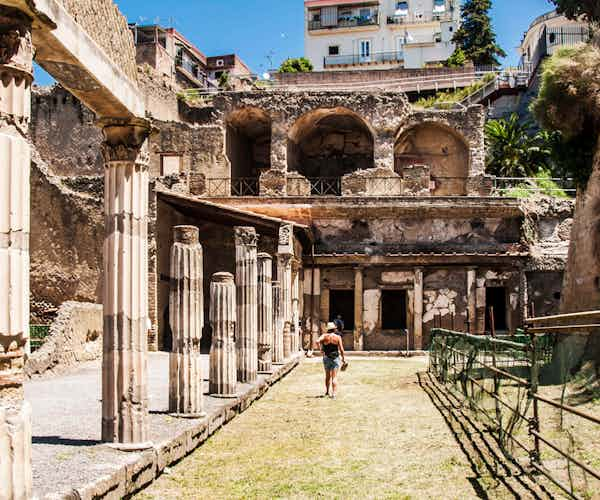 Herculaneum
Visiting the ancient town of Herculaneum that was once buried under the volcanic eruptions of Mount Vesuvius is a one-of-a-kind experience. Now a UNESCO World Heritage Site, it houses ancient thermal baths, beautiful mosaic artifacts, ancient villas historical frescoes, aristocratic mansions and even a library of scrolls that give us a glimpse of its lost splendor.

Here's everything you need to know about Herculaneum.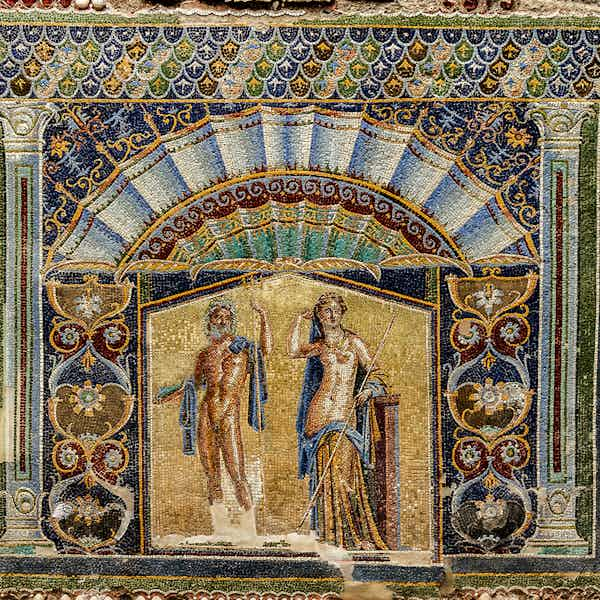 Naples Cathedral
The current seat of the Archbishop of Naples, this cathedral has become one of the popular attractions of Naples. Adorned with murals by famous artists like Domenichino and Lanfranco, it also houses legendary artworks and intricate mosaics by the French masters. It can be traced back to the 13th century and is a must-visit for all history lovers.

Here's everything you need to know about Naples Cathedral.
Sorrento
The coastal town of Sorrento boasts plenty of attractions such as the Marina Grande, Museum Correale, Piazza Tasso, Roman ruins at the Punta del Capo and the 14th-century Monastery of St. Francesco. However, the drive from Naples to Sorrento that overlooks the Amalfi Gulf in itself is a reason to visit this picturesque village in Southern Italy.

Here's everything you need to know about Sorrento.
Where To Eat In Naples
---
No trip to Naples is complete without tasting the legendary marinara pizza that originated here. However, Neapolitan cuisine is also famous for its seafood pasta, oven-fresh pastries and much more. Wondering where to try these delicacies? Here are our top picks for the best restaurants in Naples.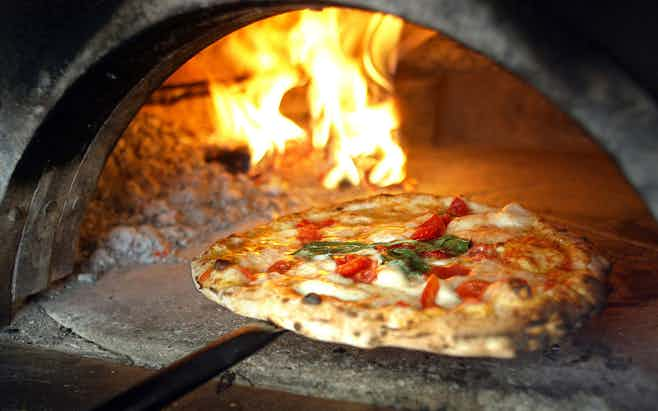 Concettina Ai Tre Santi
Head over to this hot-spot for some gourmet pizza. Made from freshly procured produce, the menu is a combination of Neapolitan classics as well as contemporary dishes. If you wish to avoid the long queues, they also have a takeaway section next to the main restaurant.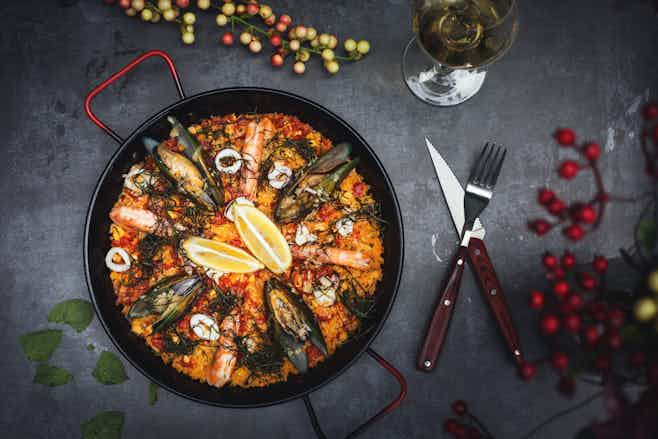 Da Cicciotto
One of the best restaurants in Naples, Da Cicciotto is a must-visit for all seafood lovers. Relax over a delicious dinner with a table overlooking the sea, away from the hustle and bustle of the city and enjoy their wide variety of fish, crab and clam dishes.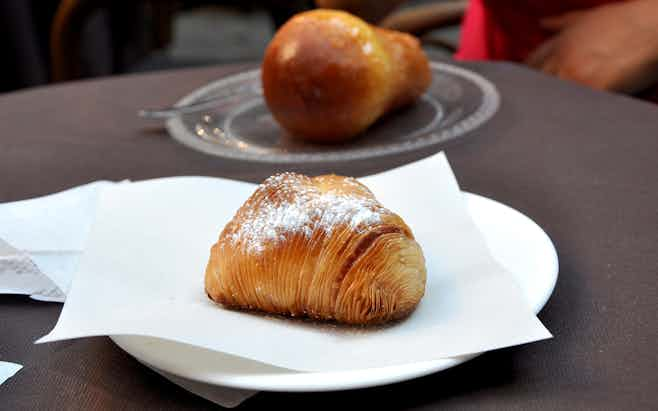 Attanasio Sfogliatelle
Located next to the Central station, this bakery is popular among tourists and locals alike. Customers can choose from a wide selection of Sfogliatelle, a must-try for everyone with a sweet tooth. Pignasecca market
Famous for both fresh produce and piping hot street food, the Pignasecca market, one of the oldest outdoor food markets of Italy, is definitely worth a visit. Keep an eye out for vendors selling delicious streetside pizza. You will not be disappointed.
More Day Trips from Rome
---
Here is a complete list of day trip destinations from Rome!
Consider Before Going On A Day Trip From Rome To Naples
---
Here are some factors you need to consider before embarking on a day trip to Naples from Rome.
Time in hand
Before you can start planning your trip to Naples, you have to first decide on how much time you want to spend in the city. If you have at least a day to spare, it is recommended that you take a day trip from Rome to Naples. Since the journey can be covered in under 3 hours, it leaves you with ample time to explore the city and visit all its popular attractions.
Best time to visit
April, May, June, September and October are considered to be the best time to visit Naples. April, May and June are perfect for sightseeing and other outdoor activities as the weather is pleasantly warm. July and August are some of the busiest and the hottest months while September and October are again pleasant.
Guided vs Self-guided tours
While this option may be more expensive, it is also more convenient, especially in the small towns of Italy where not everyone may speak English. You will also get tips and suggestions form your guide as to where to eat and what to see, and you may also learn more about the history of the places you visit, hence saving you a lot of hassle on your trip!
Quick Tips For Your Rome To Naples Day Trip
---
Free entry into museums: On the first Sunday of every month, a number of museums in Naples offer free entry to its visitors. These include Pompeii and Herculaneum among others. Even though there might be a considerable crowd, you will get to save on quite a few bucks!
Make use of the tram service: Arguably one of the cheapest ways to travel within the city, traveling by tram also makes for a unique experience. If you are planning on taking the tram more than once, consider investing in a Unico Napoli ticket, which is valid for around one and a half hours.
Taxi service: On holidays and weekends, visitors can expect a surge in taxi fares. However, this can be avoided by opting for a rental. The roads in Naples are generally easy to drive on, so renting a car is always a good option.
Carry the local currency: Cafes, restaurants and shops only accept Euro, so make sure that you always have the local currency on you. If you are looking for a place for currency exchange in Naples, it is advisable to do so at a bank to avoid huge exchange rates.
Try out the local eateries: Don't forget to try out the local restaurants and cafes of Naples. They are known to serve the best dishes!
FAQs
---
How far is Naples from Rome?
Are there direct trains from Rome to Naples?
Are day trip tickets from Rome to Naples refundable?
How long does it take to cover Naples on a day trip from Rome?
Are transfers included in day trips from Rome to Naples?
​​When should I visit Naples?