Harry Potter fans know that Hufflepuffs sadly didn't get much screen time – or book time – during the course of the seven stories. Puffs, or Seven Increasingly Eventful Years at a Certain School of Magic & Magic, aims to remedy that problem. This is a story packed to the brim with loyalty, friendship, and side-splitting laughter, written by Matt Cox of Kapow-i GoGo fame, directed by Kristin McCarthy Parker and with music by Brian Hoes.
Puffs: Story
Puffs narrates the tale of a young wizard named Wayne and his 'Puffs', a group of loyal, friendly and extremely funny social rejects, who might have an affinity for badgers (ring any bells, Harry Potter fans?). Follow his story as he navigates seven particularly happening years at his magic school, and get a whole new perspective of the world of Harry Potter!
Puffs, Off Broadway: Practical Info
---
Additional Information
Audience
Suitable for all ages.
Seating
New World Stages (Stage 5) has a seating capacity of 199 and is wheelchair accessible.
Outside Food
Strictly prohibited. If you'd like to grab a meal before or after the show, check out our guide to the 30 Best Restaurants in the Theater District.
Dress Code
Smart and casual wear is recommended. Keep in mind, the theater is air conditioned throughout the year and can get a bit chilly.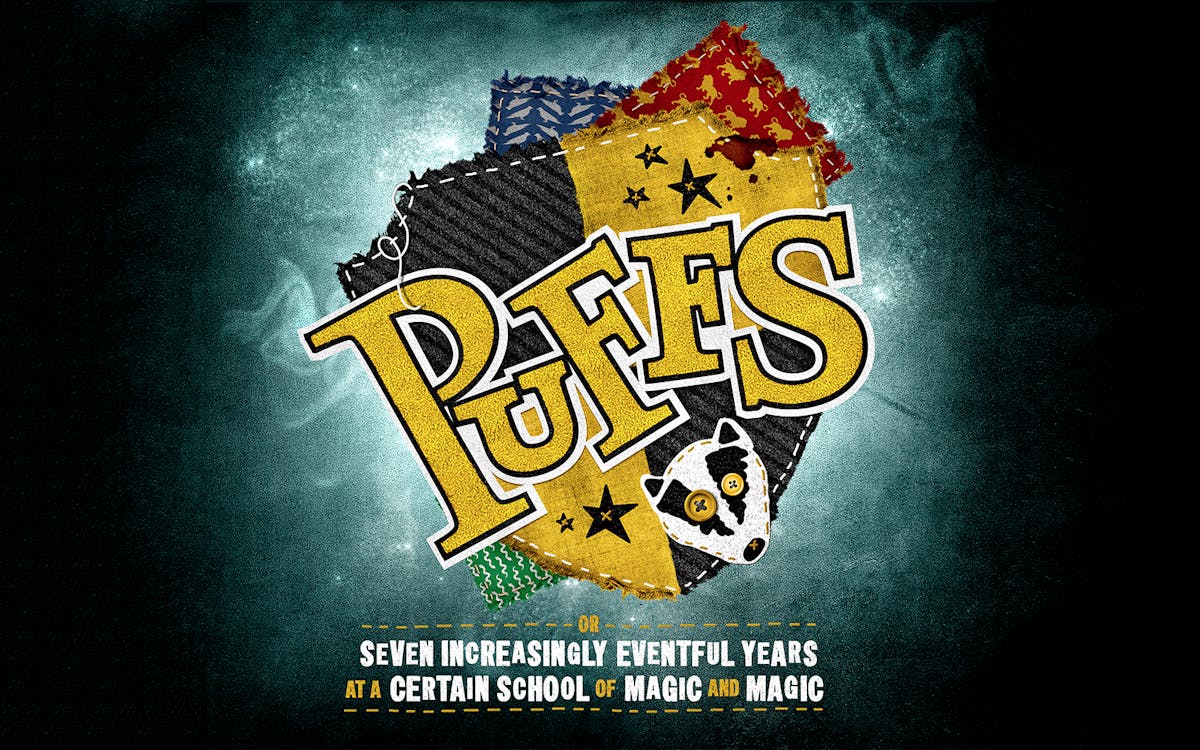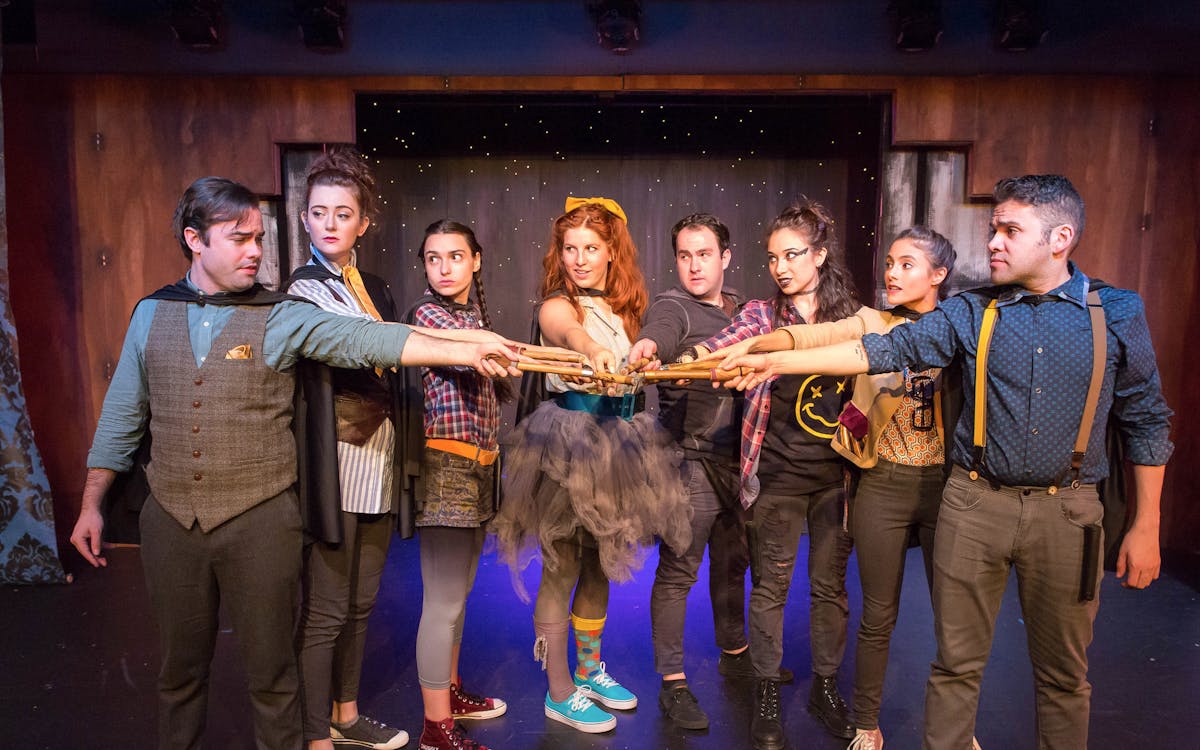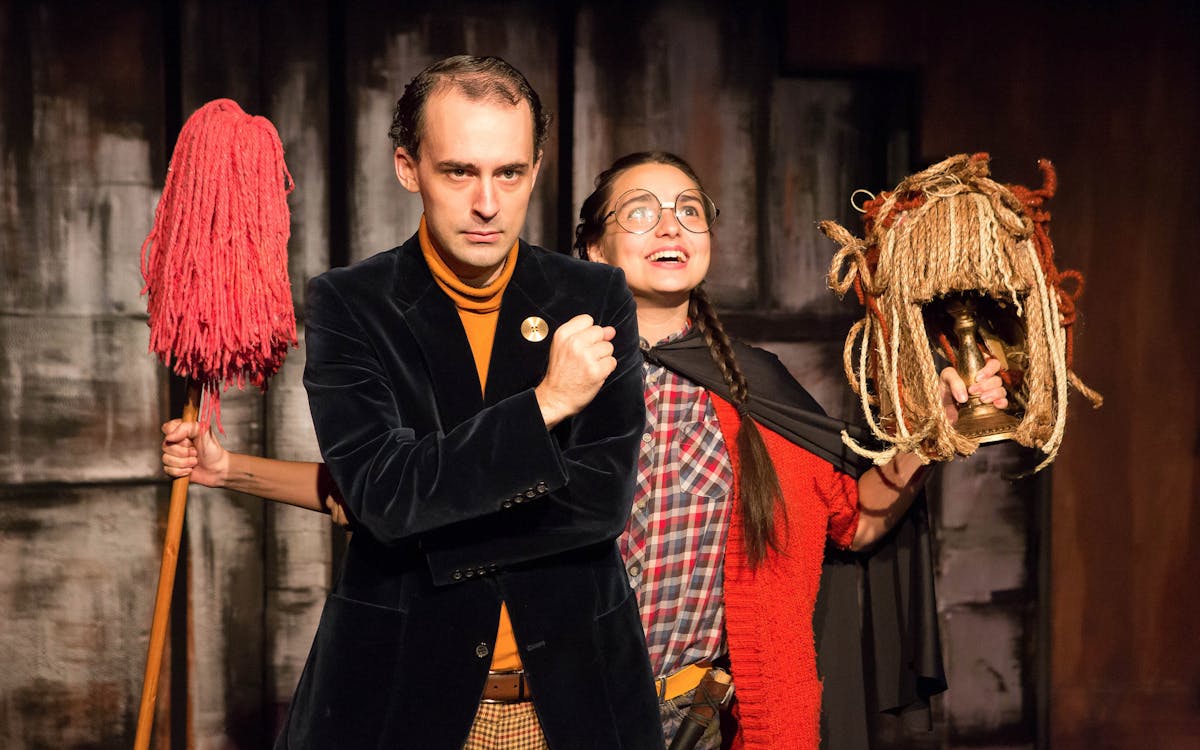 Performance
---
Ever since Puffs hit the Off-Broadway stage, it has garnered rave reviews from news outlets and critics all over the world. Laura Collins-Hughes of the New York Times says: '"Puffs" exudes a jovial, winking fondness for all things Harry. For Potterphiliacs eager to revisit that world, that's enticement enough!' About New World Stages
---
New World Stages, located in New York's Hell's Kitchen, has seen Tony Award-winning, Guinness World Record-setting and Pulitzer Prize-earning shows, like Avenue Q and Million Dollar Quartet, and is now hosting Puffs! With five different theatres, this Shubert Organization operated Off-Broadway venue is a stunning location that has hosted a variety of plays, from water-based puppet shows to a zombie musical!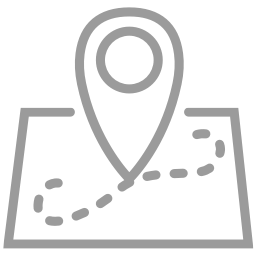 Address
New World Stages
340 W 50th St, New York, NY 10019, USA
Get Directions
Puffs the Play Tickets
For those looking to book discounted Puffs the Play tickets online, platforms like TodayTix and Headout are your best bet, as they source tickets directly from the box office and scour the internet for any discount codes available for these shows. Any price advantages are then passed on ensuring that you are paying the lowest prices.
The Headout advantage for booking Puffs the Play Discount tickets:
One of the few platforms that gives you the ability to select specific seats.
Gives you the ability to skip the box office lines and directly pick up Puffs the Play discount tickets from our Headout hosts stationed right outside the theatre.
Last-minute tickets: If you made a spontaneous plan, we generally have decent last minute inventory for most Broadway shows.
24/7 customer service to back you in case something goes wrong.