Park Guell Reopens
---
After being in confinement since March 14th 2020, several attractions in Barcelona, including Park Guell have reopened on 20th May 2020. Effective measures have been taken up post lockdown era to safeguard visitors without compromising on the essence of the experience.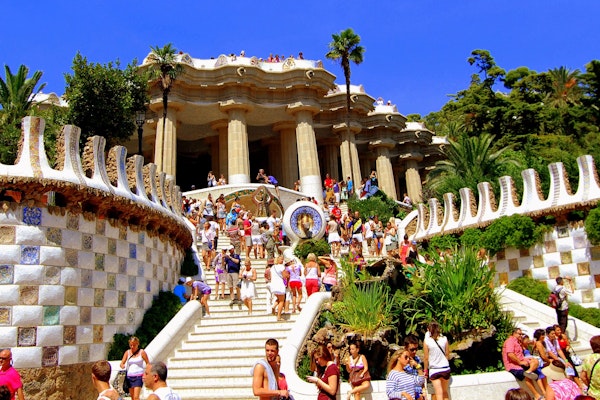 Booking Park Guell Tickets Online
---
Park Guell Tickets are available online. We recommend buying your tickets online for a contact free experience.
Park Guell consists of 2 different areas: The regulated area, which requires the purchase of a ticket, and the free access area, which is open to all visitors free of charge.
All guests must arrive at the check-in point at the booked time so as not to miss the check-in time. Tickets to visit the regulated area include the Bus Güell, a shuttle that will take you directly and in just 15 minutes from the Alfonso X (L4) metro stop to Park Güell.
For more information about visiting Park Guell, refer to the information page here
Park Guell Reopens - New Opening Hours 2021
---
Park Guell is open every day of the year from 9:30 am to 7:30 pm.