Tower Bridge - Reopening Date 1st July 2020
---
Tower Bridge officially reopened on 1st July 2020. With the safety of guests being at utmost priority an effective system has been put in place by the staff to ensure maximum protection and hygiene within the venue.
Safety Measures in Place at Tower Bridge
---
Due to safety reasons, capacity has been significantly reduced at the venue. Hand sanitizer dispensers have been placed at various locations which visitors can avail. All guests are required to maintain a safe distance of at least 2 meters from other visitors within the venue. Members of the same family are advised to stay together at all times.
Clear floor markers and signage are in place at the entrance, throughout the Bridge, even in restrooms and gift shops as well. Staff has been appointed to monitor all queues and ensure that social distancing is adhered to throughout the attraction. Small bags will be permitted within the venue.
The onsite cleaning team has been doubled to ensure maximum hygiene is maintained within the venue. Areas frequently touched such as the toilets, the Glass Floor, lift buttons, bannisters, door handles, and taps will be thoroughly sanitized and disinfected for a relaxed experience. The interactive exhibits will be switched off until further notice.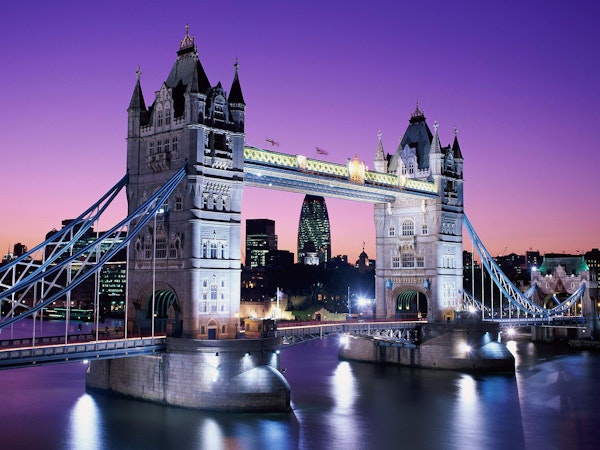 Booking Tower Bridge Tickets Online
---
Tickets for Tower Bridge are available here.
Everyday capacity has been significantly reduced which is why it is necessary for all guests to place their reservations online before arriving at the venue. Contactless and card payment is encouraged throughout. Visitors are requested to arrive 5-10 minutes before the scheduled time to avoid any delays.
Booking Tower Bridge - Revised Opening Hours
---
Monday to Sunday, 10:30 am - 7 pm, Last Entry at 6 pm
Closed from 24th - 26th December
For more information about visiting Tower Bridge, refer to the information section here.