One of the most visited cities in the world, London is home to an eclectic culture fueled by historic landmarks, artistic heritage, architectural grandeur and an old-world charm. In a hurry to discover everything that it has to offer, we often forget that there is much to explore outside the city limits as well. The outskirts of London offer a plethora of picturesque destinations that are truly worth visiting. One such destination is Stratford-upon-Avon, the birthplace of the Bard. This quaint little town allows us a glimpse into the early life of one of the greatest writers of the world. For this reason, a day trip from London to Stratford-upon-Avon should not be missed.
Day Trips From London To Stratford-upon-Avon - In A Nutshell
---
Here's everything you need to know for your day trip from London to Stratford-upon-Avon!
Best Time to Visit Stratford-upon-Avon
March to May
Distance from London to Stratford-upon-Avon
163 Km
Travel Duration
2 Hours
Cheapest Way to Travel from London to Stratford-upon-Avon
By Bus
Fastest Way to Travel from London to Stratford-upon-Avon
By Train
Guided Tours
Available
Why Take A Day Trip From London To Stratford-upon-Avon?
---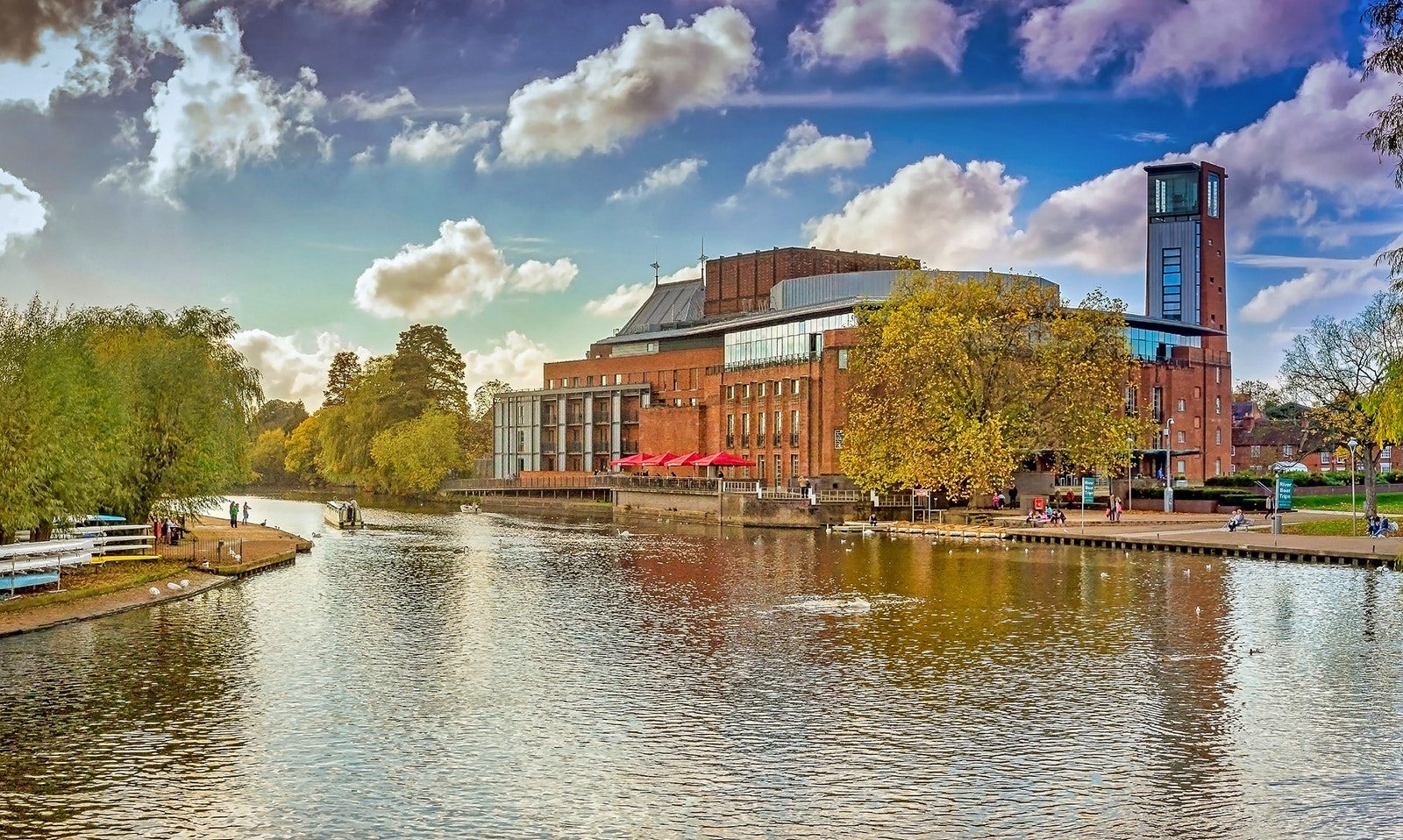 Home of the Bard
It was in Stratford-upon-Avon that Shakespeare spent his early years. Take a walk through the early years of his life as you visit the Elizabethan building he grew up in. The house where Shakespeare and his bride Anne Hathaway started their married life is also open to visitors.
Picturesque Tudor Architecture
Stratford-upon-Avon is dotted with rustic buildings and beautiful Tudor homes. The entire town seems to be frozen in time, perhaps because it has been attracting visitors since the bard's demise. At Shakespeare's childhood home, you can even see a guest book which shows that famous personalities like Charles Dickens and Benjamin Franklin have visited.
Boat Trips on the River Avon
The best way to discover the sometimes-crowded Stratford-upon-Avon is by cruising along the river Avon. Many companies offer boating trips and afternoon cruises that give you an opportunity to beat the crowd and see the quaint little town from a whole new perspective.
How To Reach Stratford-upon-Avon From London - All Your Options Listed
---
Whether you're planning to travel via public transport, indulge in a road trip or join an organized tour group, here are all your options for going from London to Stratford-upon-Avon.
---
By Bus
---
Duration: 3 hours
Nearest station: Stratford-upon-Avon Riverside Bus Station
There are around 3 coach trips that run from London Victoria Coach Station to Stratford-upon-Avon Riverside Bus Station on weekdays. These coaches cover a distance of 163 km in about 3 to 4 hours, depending on the coach.
---
By Train
---
Duration: 2.5 hours
Nearest station: Stratford-upon-Avon Station
A limited number of direct trains run between London Marylebone Station and Stratford-upon-Avon Station and takes approximately 2 to 2.5 hours to complete the journey.
---
By Car
---
Duration: 3 hours

Stratford-upon-Avon lies to the northwest of London via the M4, M25. M40 and A46 roads. It will take at least 2-3 hours by car, depending upon traffic. Parking in Stratford-upon-Avon can also be costly and the traffic wardens are aggressive about giving out tickets. If you do decide to drive, try to stay at a hotel or B&B that includes parking.
---
Guided Tours from London to Stratford-upon-Avon
---
A pre-booked day trip from London to Stratford-upon-Avon comes with transportation included, which is perfect if you are looking for a budget-friendly option. Similarly, day trips tend to be extensive and are often conducted by local guides who are familiar with the region. This becomes especially important while visiting a city like Stratford-upon-Avon which has deep roots in history.
London To Stratford-upon-Avon Day Trip Experience
---
If you're looking for an all-inclusive guided tour from London to Stratford-upon-Avon and a few other neighboring towns, here is our top pick. This day-trip is economical and allows you to cover maximum ground over a day with a finely articulated itinerary! Check it out.
Stratford, Oxford, Cotswolds & Warwick Castle Tour with Lunch
This comprehensive day tour will cover a number of attractions and allow you to soak up the charm of England.
After exploring Cotsworlds and Warwick Castle, head over to Stratford-upon-Avon, the birthplace of the Bard.
Visit the house where Shakespeare grew up and learn more about his early life.
Visit Oxford, home to the oldest university before returning back to London.
Things To Do In Stratford-upon-Avon In A Day
---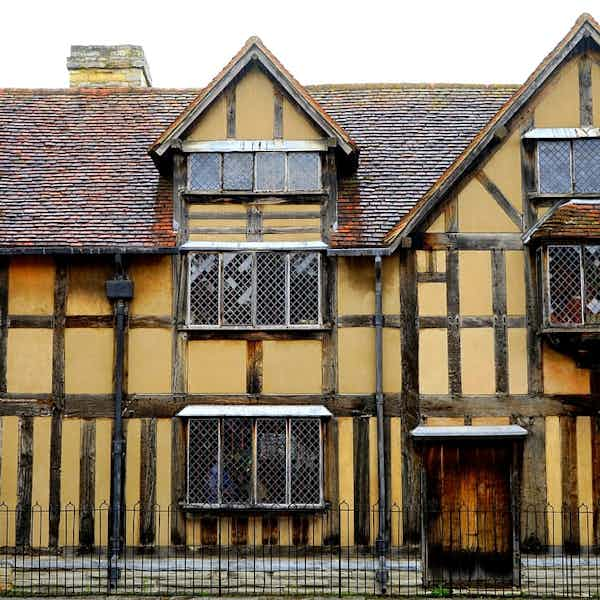 Shakespeare's Birthplace
Visit the house Shakespeare was born in and step into his shoes for a few hours as you explore the timber-framed house. Take a look at the rare artifacts displayed by the Shakespeare Birthplace Trust and watch his story come to life as you are shown around the house by costumed guides. The RSC
What better way to pay homage to the Bard than by indulging in one of his plays at The Royal Shakespeare Theatre! Most of his famous works are shown here on a regular basis. The Swan Theatre, on the other hand, is an intimate theatre located in a medieval building, complete with a thrust stage.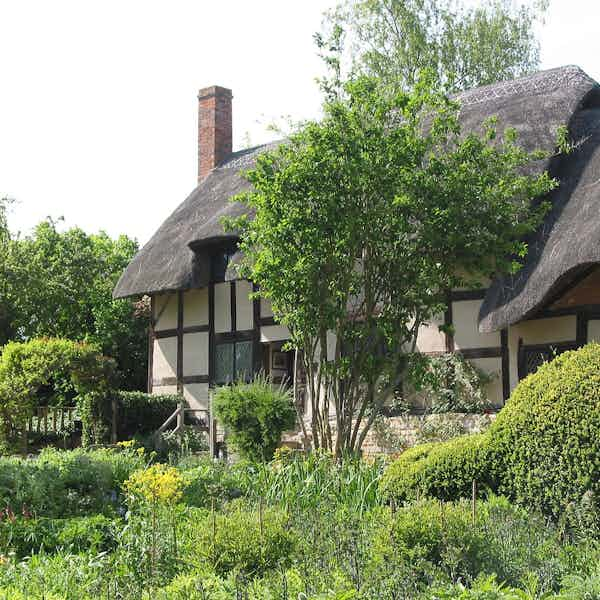 Anne Hathaway's Cottage
Complete with a thatched roof and whitewashed walls, Anne Hathaway's cottage allows us a glimpse of the yesteryears. It is easy to imagine a young Will courting Anne as you explore the beautiful cottage and the surrounding garden. This 500-year-old cottage is a must-visit for all Shakespeare buffs. Stratford Butterfly Farm
UK's largest tropical butterfly attraction, the butterfly farm is home to hundreds of beautiful butterflies and is divided into various zones. If you are interested in learning about their lifecycle, head over to the Discovery Zone! You may even get to see a beautiful butterfly emerging from its pupa! The Holy Trinity Church
William Shakespeare was baptized and later buried in the Holy Trinity Church. This 800-year-old church is also where his wife and other relatives were buried. And perhaps for the same reason, it has become one of the most visited churches in the whole of England. The Canal Basin
The perfect place to spend a quiet evening, the canal basin also offers short boating trips. You can also grab a quick lunch along the riverside garden. Boating along the canal is the perfect opportunity to escape the hustle and bustle of the mainland and enjoy a little quiet.
Where To Eat In Stratford-upon-Avon
---
If you are wondering where to eat in Stratford-upon-Avon, here are our top picks for the best restaurants in the city!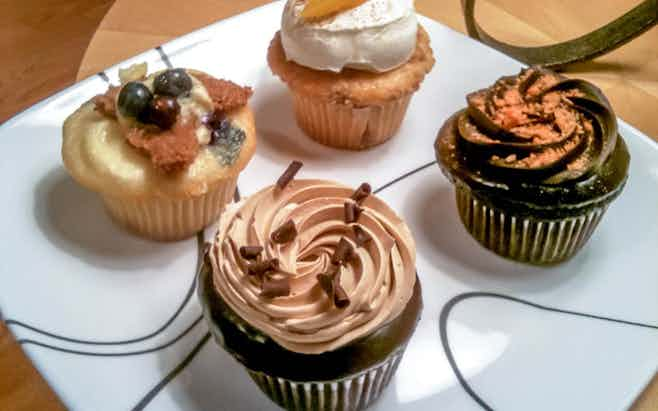 The Fourteas
This World War II themed cafe is kown for its selection of cakes, scones, pastries, biscuits and everything sweet. A charming little cafe that runs completely on local produce, The Fourteas is famous among locals and tourists alike.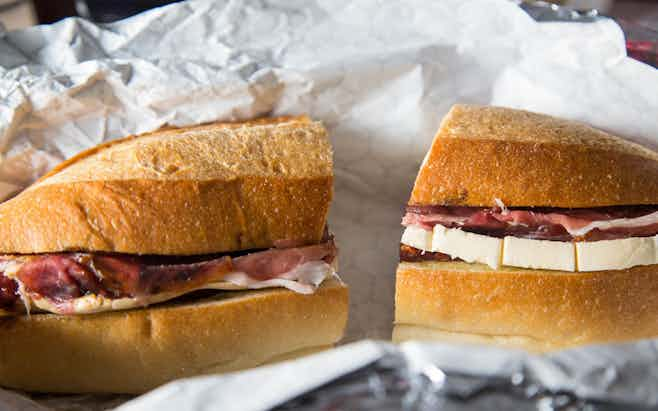 Barry the Butcher
Whether you are in the mood for some ribs, bacon or homemade sausage, Barry the Butcher has got you covered. This 30-year old restaurant also serves delicious accompaniments like pickles, sauces and syrups.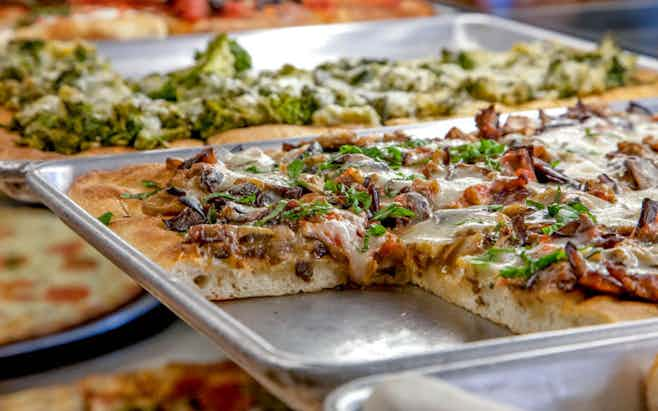 33 the Scullery
If you are interested in trying out some local cuisine, head over to 33 the Scullery that serves simple yet delicious fare. Their ingredients are locally sourced and farm-fresh, prepared by a chef who is very familiar with the local cuisine.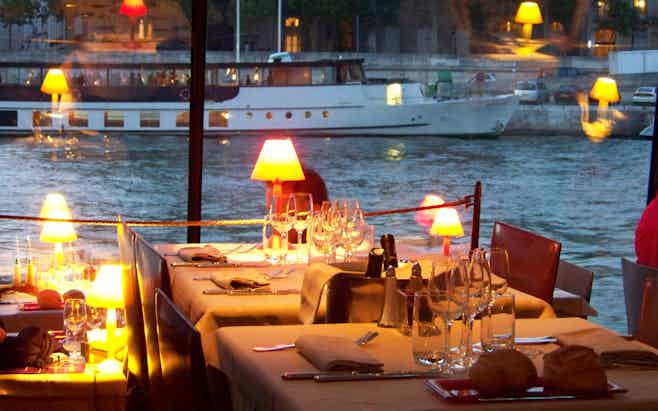 Salt
Salt is headed by an award-winning chef who left his cozy job in the city and returned to his hometown to start something new. Located in the heart of the town, this restaurant serves a wide variety of dishes at pocket-friendly rates and is a must-visit for all those who love seafood.
More Day Trips From London
---
Here is a complete list of day trip destinations from London!
Consider Before Going On A Day Trip From London To Stanford-upon-Avon
---
Best time to visit
The months from March to May are considered to be the ideal time to visit Stratford-upon-Avon. The weather is mildly pleasant, allowing you to enjoy both outdoor and indoor activities. This is also the best time to go on a short boating trip on the Avon river.
Guided vs Self-guided tours
While guided tours may be more expensive than self tours, it is a good idea to opt for one while visiting Stratford-upon-Avon. Stratford-upon-Avon is a historic city with many stories revolving around its popular attractions and is best discovered with the help of a guide. You will also get tips and suggestions as to where to eat and what to see, saving you a lot of hassle on your day trip from London.
Quick Tips For Your London To Stratford-upon-Avon Day Trip
---
Be prepared for crowds: Stratford-upon-Avon is a very popular tourist attraction, which means that you can expect it to quite crowded at all times, even more so during weekends, school vacations, etc.
Do not stay in town: If you are planning to spend the night at Stratford-upon-Avon, it is better to avoid the hotels in town as they tend to be quite expensive.
Travel light: The Royal Shakespeare Theatre and Swan Theatre do not allow you to carry large bags inside. You can either leave them at your hotel or store them in the cloakroom.
Rush tickets: Every Friday, the Royal Shakespeare Theatre issues a limited number of discounted tickets that range from £10 to £20.
FAQs
---
How far is Stratford-upon-Avon from London?

Is there a direct train from London to Stratford-upon-Avon?

Are day trip tickets from London to Stratford-upon-Avon refundable?
How long does it take to cover Stratford-upon-Avon on a day trip from London?
Are transfers included in day trips from London to Stratford-upon-Avon?
​When should I visit Stratford-upon-Avon?