With iconic landmarks, boutique hotels and an eclectic lifestyle, London offers a plethora of unique sights, sounds and activities to its visitors. Equally worth visiting are the outskirts of London that house many picturesque destinations. One such destination is the Leeds Castle, located in Kent County, along the river Len. A day trip from London to Leeds Castle is a unique experience that should not be missed.
Day Trips From London To Leeds Castle, Kent - In A Nutshell
---
Here's everything you need to know for your day trip from London to Leeds Castle, Kent!
Best Time to Visit Leeds Castle, Kent
May to September
Distance from London to Leeds Castle, Kent
68 Km
Travel Duration
1.5 Hours
Cheapest Way to Travel from London to Leeds Castle, Kent
By Bus
Fastest Way to Travel from London to Leeds Castle, Kent
By Car
Guided Tours
Available
Why Take A Day Trip From London To Leeds Castle, Kent?
--- Rich History
Initially a Norman stronghold, the castle has changed ownership numerous times since then. Leeds Castle, Kent has housed numerous medieval kings and queens. It has also served as a country house, a palace and even a luxury retreat.
Much to Explore
The sprawling castle is located in the middle of a lake, with acres of greenery surroundng it. Whether it is picknicking by the side of the river or walking along the vast parkland, Leeds Castle, Kent has much to offer.
A Unique Tour
Unlike the usual castle tours, Leeds Castle, Kent, offers a very unique experience. Visitors can choose from a variety of activities like visiting the aviary, walking through the vineyards, going through the falconry displays and more. There is even a maze-like plantation of yew trees that resemble a queen's crown!
How To Reach Leeds Castle, Kent From London - All Your Options Listed
---
Whether you're planning to travel via public transport, indulge in a road trip or join an organized tour group, here are all your options for going from London to Leeds Castle, Kent.
---
By Bus
---
Duration: 3.5 hours
Nearest station: Hollingbourne Bus Station
From London's Victoria Coach Station, Bus number 814 and 021 will take you till Maidstone King Street. From here, Bus Number 10X will take you to Hollingbourne, which is the nearest bus stop to the attraction. Leedsa Castle, Kent is merely a 12-minute walk away from here.
---
By Train
---
Duration: 1.5 hours
Nearest station: Bearsted Station
There are hourly train services from London Victoria to Bearsted, which is the nearest station to Leeds Castle. The entire journey takes around 1.5 hours. During summers, visitors can avail the shuttle service that operates from the station to the castle.
---
By Car
---
Duration: 1 hour

Leeds Castle, Kent is situated 4 miles east of Maidstone, off Junction 8 of the M20 motorway, just 1¼ hours from London, 30 minutes from the Channel Tunnel and Channel Ports. From junction 8 off the M20 motorway, follow the brown and white tourist signs.
---
Guided Tours from London to Leeds Caste, Kent
---
Duration: 10-12 hours

A pre-booked day trip from London to Leeds Castle comes with transportation included, which is perfect if you are looking for a budget-friendly option. Similarly, day trips tend to be extensive and are often conducted by local guides who are familiar with the region. This becomes especially important while visiting an attraction which has deep roots in history.
London To Leeds Castle, Kent Day Trip Experience
---
If you're looking for an all-inclusive guided tour from London to Leeds Castle, Kent, and a few other neighboring towns, here is our top pick. This day-trip is economical and allows you to cover maximum ground over a day with a finely articulated itinerary! Check it out.
Leeds Castle, Canterbury Cathedral & White Cliffs of Dover Tour
Hop aboard a superior air-conditioned coach with free Wi-Fi and enjoy the ride until the attractions.
Explore Leeds castle, the historic Canterbury Cathedral, white cliffs of Dover and Greenwich on this day trip from London.
Discover the best of southern United Kingdom with the help of a professional guide on this extensive day trip.
Things To Do In Leeds Castle, Kent In A Day
--- Leeds Castle
With over 500 acres of landscaped parkland, Leeds Castle stands along the banks of the River Len. During its lifetime, the castle has been home to six medieval queens – Eleanor, Isabella, Philippa of Hainhault (wife of Edward III), Joan of Navarre, Catherine de Valois and Catherine of Aragon. With its aviaries, vineyard and hidden gardens, it has been attracting numerous visitors over the years. The Expansive Gardens
Leeds Castle, Kent, is surrounded by over 500 acres of immaculately landscaped parkland and gardens. The Princess Alexandra Garden, the Culpeper Garden and The Lady Baillie Mediterranean Garden Terraces are popular among visitors. During spring, these gardens transform into a burst of colours, making it the ideal destination for a picnic lunch or a even a quiet little walk. Adventure Activities
The castle ground is home to numerous adventure activities like ziplining and segway rides. Zoom through rope bridges, adventure crossings and Tarzan swings high above the ground or go on a segway ride along the castle grounds and catch breathtaking views of the castle, away from the crowd.
Falconry
The castle ground houses a number of birds in its aviaries. Visitors can visit them and even watch them fly. the falconry center also offers other unique experiences like Hawk walk, Owl Experience and Bird of Prey Experience where visitors can closely interract with these birds and know more about them.
Where To Eat Near Leeds Castle, Kent
---
If you are wondering where to eat in Leeds, here are our top picks for the best restaurants!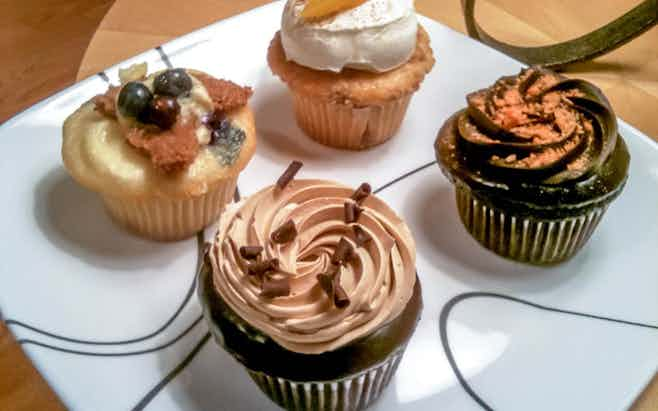 Castle View Restaurant
This oak-beamed restaurant is known for its selection of cakes, scones, pastries and other desserts. A charming restautant that serves to a wide variety of palates, Castle View Restaurant is famous among locals and tourists alike.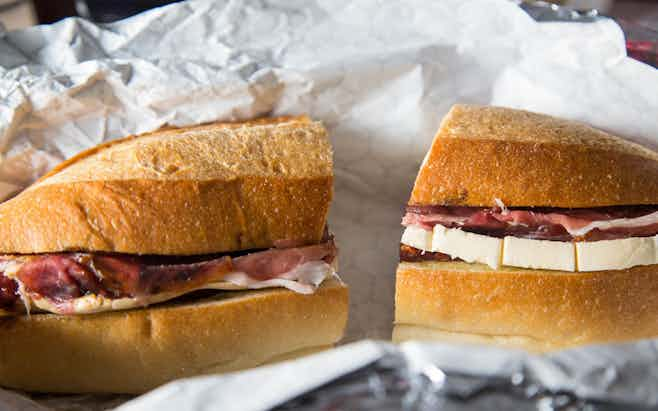 The George Inn
A cozy little pub in the heart of the village, The George Inn first opened its doors to the public in the 1652. They are famous for their extensive BBQ menu that includes everything from burgers to steaks. The Windmill
A charming restautrant with whitewashed walls, The Windmill created a name for itself with its very impressive seasonal menu. They serve a mixture of traditional and contemporary dishes, all with a Kentish heritage.
More Day Trips From London
---
Here is a complete list of day trip destinations from London!
Consider Before Going On A Day Trip From London To Leeds Castle, Kent
---
Best time to visit
The months from May to September are considered to be the ideal time to visit Leeds Castle and its surrounding regions. The weather is mildly pleasant, allowing you to enjoy both outdoor and indoor activities. The castle grounds and the surrounding gardens are in full bloom during these months, with flowers and everywhere.
Guided vs Self-guided tours
While guided tours may be more expensive than self tours, it is a good idea to opt for one while visiting Leeds castle, Kent. The castle is best discovered with the help of a guide who will regale you with tales of the past. You will also get tips and suggestions as to where to eat and what to see, saving you a lot of hassle on your day trip from London.
Quick Tips For Your London To Leeds Castle Day Trip
---
Travelling with children: The months of July to September see a number of family-oriented activities in the castle, with a special focus on children. Events like creative workshops, falcon displays and castle walks are organised during this time of the year.
Do not stay in town: If you are planning to spend the night in Leeds, it is better to avoid the hotels in town as they tend to be quite expensive.
Beat the crowd: The castle attracts hundreds of visitors every day. If you want to beat the crowd, your best option is to arrive aearly in the morning, before the crowd builds. Similarly, it is always a good idea to avoid the weekends.
Indulge in a picnic lunch: If you are travelling on a budget, you can save a considerable amount of money by opting for a picnic lunch instead of a full-fledged meal at one of the many sit-down restaurants. You will find many picturesque picnic spots along the river where you can enjoy a relaxed meal.
Wear comfortable shoes: Exploring the beautiful castle and its surrounding gardens will require a considerable amount of walking. Ditch your heels for a pair of comfortable sneakers to make teh most of your visit.
FAQs
---
How do I get from London to Leeds Castle, Kent?


Does Leeds Castle, Kent, have an entry fee?
Are day trip tickets from London to Leeds Castle, Kent, refundable?
How long does it take to travel from London to Leeds castle, Kent?
Are transfers included in day trips from London to Leeds castle, Kent?
​​When should I visit Leeds Castle, Kent?