Headout London Theatre Reviews
---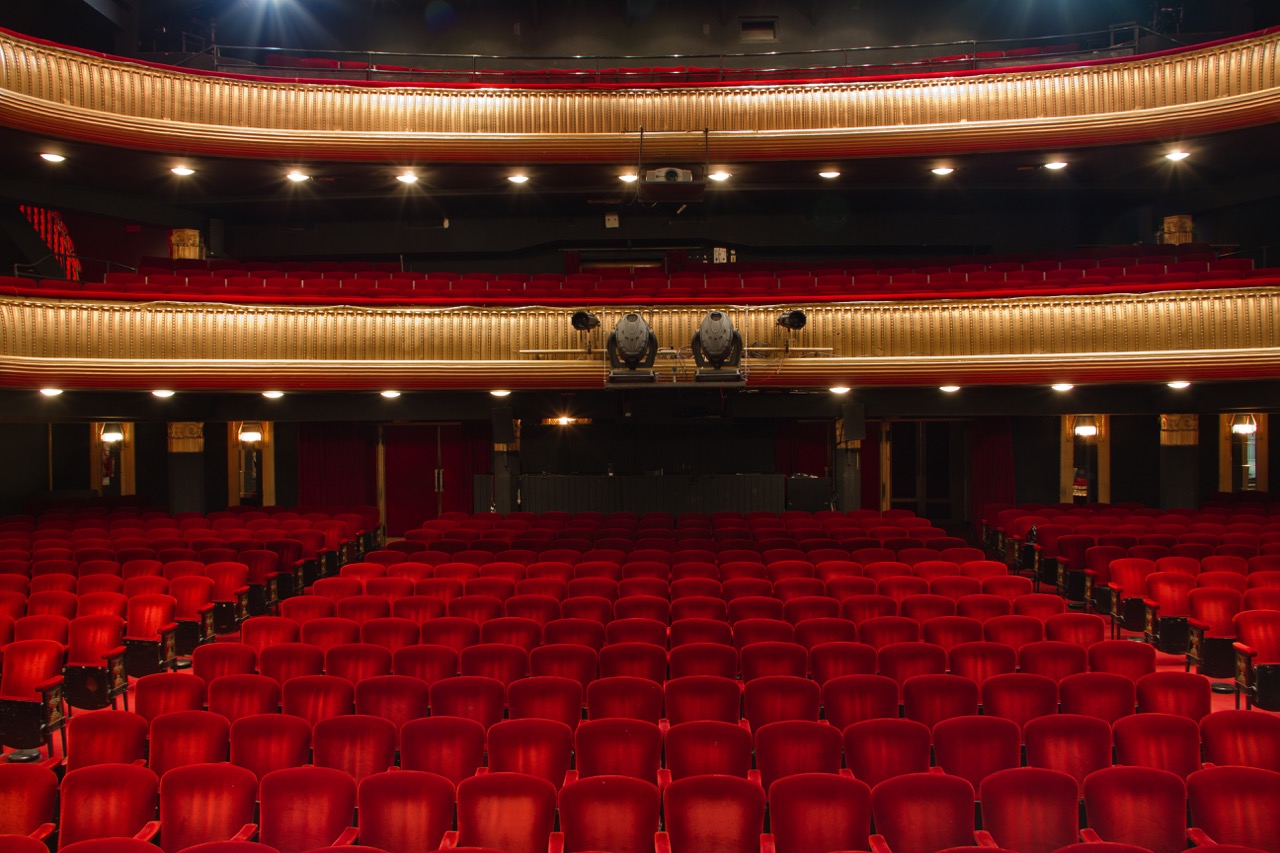 London theatres allow you to experience professional theatrical performances in the heart of one of the world's most iconic cities. From classic Shakespearean works to modern musicals, London is home to a wide variety of theatrical experiences that cater to all kinds of audiences. Theatregoers can find productions ranging from long-running shows such as "Les Misérables" and "The Phantom of the Opera" to newer family-friendly options like "Matilda The Musical" and "Frozen The Musical." There is even something for those who prefer experimental theatre with productions at venues such as the Young Vic or the Royal Court Theatre.
The sheer quantity of shows playing in London makes it impossible to catch everything; however, this can make the task of picking out a show a bit easier. The theatre shows with the best reviews are always the time-tested best option to go for, with approval from seasoned theatregoers!
So be sure to scroll down to read curated reviews of what Headout London guests who have tried and tested have to say!
Headout Reviews: Best London Theatre Shows
---
"The Lion King was one of the best Musicals I've ever seen if not the best. The whole atmosphere was breathtaking. The staff did take good care of us they helped us with our seating and every other question that arises. All in all a very good and memorable experience. I think about going again :)"
"The dancer are fabulous ,the setting on the stage was spectacular. The African songs gave the right environment to the show. The baboon singing was very touchy..."
"Ticketing experience couldn't have been easier. The show was awesome, amazing voices, costumes and brilliant acting. Loved the baboon especially..."
"Phenomenal choreography, vocals, staging. I still can't believe everyone on the swings!! Lots of grins, for kids and grownups."
"We thought Matilda was an unbelievable show! Massively impressed with the performance of each and every cast member and thoroughly enjoyed the experience! 5 stars ⭐️"
"Absolutely amazing show. Need to see it again. Small theatre but this did not impede the performance of these amazing kids. Orchestra were fab and I never wanted it to end. The kids performances were faultless and Matilda was enchanting. Highly recommend"
Discover more about London Theatre Royal Shakespeare Company shows here
"Everything was excellent, The tickets arrived immediatly by email and I was able to scan them onto my phone, On arrival at the Palladium the staff were very helpful as my wife is disabled and they could not have been more attentive, the show was just amazing, an outstanding production od Jack and The Beanstalk , Thank you"
"Ticketing experience was great. We loved the experience at the Palladium! We will be back!"
"Laughed from beginning to end! Perfect panto. The seamless storyline was cleverly executed by a team of fabulous performers. A perfect Christmas gift and the best way to start the New Year!"
"The musical was amazing! Beautiful music and lyrics, lovely story and fantastic stage effects! Ticket purchase through Headout was simple and straightforward! Thank you :)"
"Absolutely amazing! We loved seeing Phantom of the Opera while vacationing in London. It was a great cast .... absolutely incredible seats in an elegant theatre. I highly recommend this play, this cast, this theatre."
"This production was way better than expected. It was better than New York. It was, simply, fantastic. The set design, voices, ballet, choreography, lighting were not just sophisticated, but amazing. And I am in production for a living, so trust me when I say-- worth. The. Money. Get the best seats you can. You're welcome."
"I booked my family's theatre tickets online though Headout. Their online booking was pain free & seamless. The show itself was estupendo; very good value for money. I rate the show 9/10."
"The cast, music, mise-en-scène...everything was astonishing. I was so in touch to the point that I couldn't hold my tears. Thank you for the lovely devotion."
"It's worth watching, the sound effects of the lighting props on the stage are beyond imagination, very realistic, and every performer performs very hard, even if the performer is a child, it seems that I have traveled through that era, and I was moved to cry 😭, thanks."
Discover more about the longest running London Theatre shows here
"Ticketing experience quick and intuitive. Theatre very easy to find on foot at Covent Garden. Frozen was magnificent. The theatre is very beautiful. I booked as a single person attending in the balcony. Great view of stage..."
"My family watched Frozen - really great show! They even let my 3 year old niece in. She sang "let it go" all evening and walked back and forth as if she's Elsa."
"Frozen is absolutely incredible! Every member of the cast was spectacular but Samantha Barks is sensational, a real bucket list moment for me! 10/10, just fantastic!"
"I wondered how this play could be staged -- but all I can say is it was magical! Highly recommended for anyone familiar with the story and, if not, I recommend reading about the story on Wikipedia to know more about it before going."
"Fantastic show. Great story, great message, amazing effects, compelling presentation by accomplished performers. Well worth watching. Seats high up in centre of Grand Circle provided spectacular view of special effects."
"Life of Pi was hands down one of the most awe inspiring theatre experiences I've ever encountered- the acting, stage, light, sound & music design was a tour de force - the choreography of all disaplines combined gave rise to goose pimples with every twist, turn and surprise! It was my birthday that evening, and one I will always remember. Thank you so much for making it so spectacular!"
Other Top Rated London Theatre Shows
---
Recent Headout London Theatre Reviews
---
I was browsing and saw the availability of only 2 tickets, seating together. Click to buy, for my daughter and me. I was surprised how easy and quick the process was and then receiving the tickets. THANK YOU. We loved the show.
Jersey Boys, December 2022
It was simple to find and choose our tickets. All the available seats were clearly color coded with a key detailing the price. The show was excellent. We thoroughly enjoyed it.
Back to the Future, November 2022
Show was fantastic. Staging so impressive and the music terrific. Found the booking process quite straight forward. Would definitely recommend to a friend.
The Mousetrap, October 2022
Easy to book, and got a great seat in dress circle. Bit confused by e-tickets. Received a barcode immediately on booking, which I had assumed was the actual ticket. However, I received the actual ticket on my phone on the day, so all good in the end. The cast and production team deserve all the hype they get for the world's longest-running show.
Moulin Rouge! The Musical, December 2022
Was upbeat funny and music was great! Cast of characters where amazing. Did a great job keeping the play moving and grooving. Loved costumes and setting of the stage. Would recommend this play Very Highly.
It was very simple and easy to use, very helpful that it goes to your Whatsapp and you can download the ticket then and there. Also, the rate was very good for my seat compared with other platforms. Thanks for a great experience!
TINA: The Tina Turner Musical, January 2023
The performer who portrait Tina Turner was amazing. The resemblance was striking, both vocally and in her movements. Tina's story as well as the history part of it we're great. Also the rest of the cast did an awesome job in giving it there all. Really worth seeing this phenomenal show and spectacle.
Mamma Mia!, December 2022
Arrived in London. Turns out we had a free night, searched the web for what plays where currently performing in town and were amazed at the selection. My daughter and I chose Mamma Mia. The ticketing process was smooth. Description of seating floor plan was accurate. I'll definitely utilize you guys again. Great night!
The musical was just amazing ! Wahouuuu so wonderful music, singer performance and show ! And headout is very easy and convenient to use ! Information are clear for prices and places
Jersey Boys, December 2022
Good seat selection and price range and a brilliant performance! Really enjoyed the show and thanks to great ticketing option. Will definitely use this booking method again.

Les Miserables, October 2022
I had an unforeseen scheduling conflict that prevented me from seeing my show on its scheduled night. Headout helped me not only switch to the following night, but they helped me maintain my same quality seats.
Frozen The Musical, November 2022
Using Headout was super easy. We had no issues with receiving the tickets via email, opening the attachment and having them scanned at the show for entrance. I would definitely use headout again and highly recommend it for purchasing theater tickets.
Ready to Explore London?
---
London has tons of other attractions you can visit after your theatre show. Here are some other attractions that are now open to the public that cannot be missed! Check out more things to do in London. Take a look at our all-inclusive London travel guide to explore the rest of the city with all the worthwhile tips we offer!