From the all-blue African Turaco sitting atop the tall trees to black Tasmanian Swans floating in the water along with Penguins from Antarctica resting on the shore, Singapore's Jurong Bird Park is home to over 5000 birds from 400 species. One of the largest aviaries in the world, Jurong's open flight aviaries and other exhibit areas cover an area of 49 acres on the western slope of the Jurong Hill.
The inspiration for Jurong Bird Park came from the Rio Aviary in Rio De Jenario, when Dr. Goh Keng Swee, the then Minister of Finance, visited Brazil in 1967. Being an industrial city, this park has been serving its purpose as a green abode for Singaporeans and tourists since 1971. The stimulated surroundings are maintained to match the natural environment of every bird species and the vast spaces and open displays are designed to offer an immersive experience to more than 800,000 visitors every year.
Jurong Bird Park in a Nutshell
---
Opening Hours
Jurong Bird Park is open from Thursdays to Sundays, eves of and on public holidays, and selected school holidays from 8:30 am to 6 pm (last entry at 5 pm)
Note: the park is closed from Monday to Wednesday
The Park will be open everyday from 26 May to 26 June, 2022.
Know before you go
Best time to visit - Mornings, or late afternoons
Starting Prices for Jurong Bird Park Tickets - S$34
Suggested duration - 3 to 4 hours
Location - 2 Jurong Hill, Singapore

Address
2 Jurong Hill, Singapore 628925
Get there
Why Visit The Jurong Bird Park
---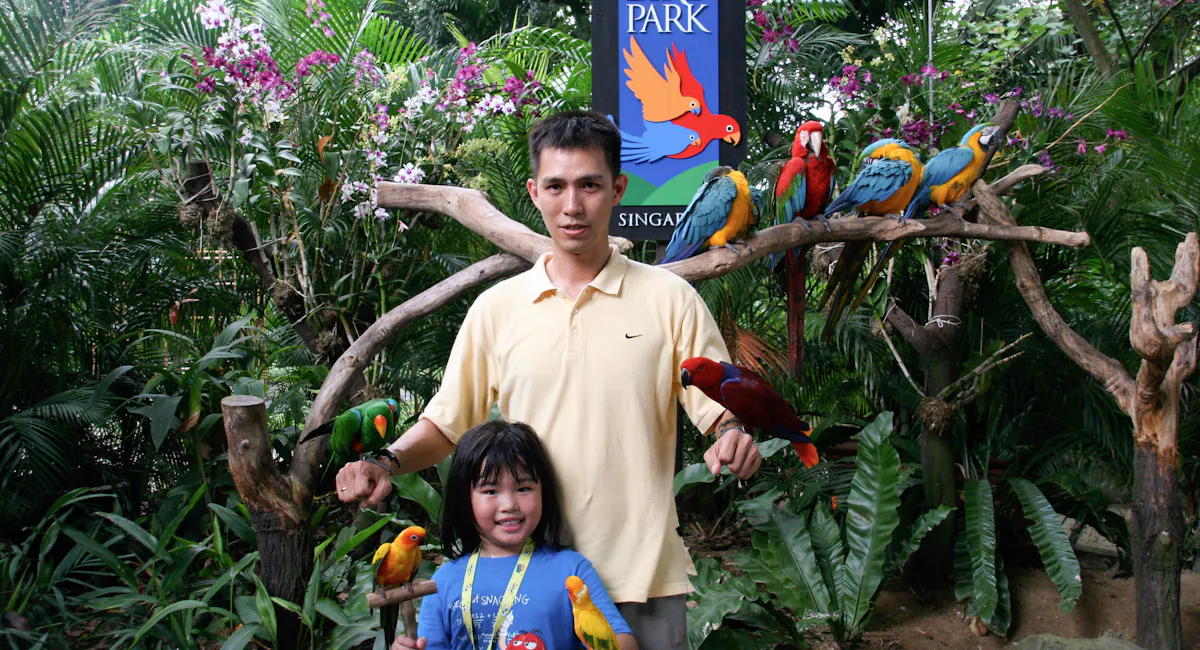 1.The Jurong Bird Park spans 20.2 hectares, and is home to 3500 birds, from 400 species. If that's not reason enough, we don't know what is!
2. At the Bird park, you can not only see the birds in their natural habitat, but also interact witht them, and learn more about them while you're at it!
3. The park is an ideal visit for all groups across ages, it is ideally something for everyone.
4. While it is a park that has something for everyone, it's especially attractive if you're an Indian resident (who has children) and finds yourself in Singapore. You know why? Because we're offering 40% off on all Child tickets for Indian residents. Nope, we're not kidding.
Jurong Bird Park Tickets - Which One Should You Buy?
---
The Jurong Bird Park is a favourite among tourists and locals alike, as it IS the perfect way to end a day with a beautiful sunset and tons of adventure. Hence, long waiting lines are natural. Here are the top rated Jurong Bird Park tickets you can buy, so you can save time and dime:
Buy your Jurong Bird Park tickets on Headout and get upto 10% off using the code: MANDAI8
Top exhibits at Jurong Bird Park
---
The Waterfall Aviary is 35 metres tall and with the world's tallest man-made indoor waterfalls, replicates the environment of a tropical rainforest. You can take in the beauty of this aviary from the suspended bridge or observe the rare species of birds from the Hut. Everyday at 10:30 AM and 2:30 PM the keepers come in to feed the birds and as you chat with them, you can witness the frenzy of colourful flights by vibrant starlings, Turacos with their hairdos, and other unique bird species. The bowl-shaped Lory Loft is a walk-in flight aviary where you will find multi-coloured Loris and Lorikeets, the brush-tongued parrots, zipping past in the air. There is a two-tired feeding tower in the middle of this aviary where you can hand-feed a mixture of imported Lory dry mix, honey, and water to Loris of 10 species- this unforgettable activity also features in the 'Top 10 Best Family Experience' list of Singapore Tourism Board. Among the many loris you will find in the Lory Loft, some are- Black-capped Lory, Blue-streaked Lory, Brown Lory, Red Lory, and Chattering Lory.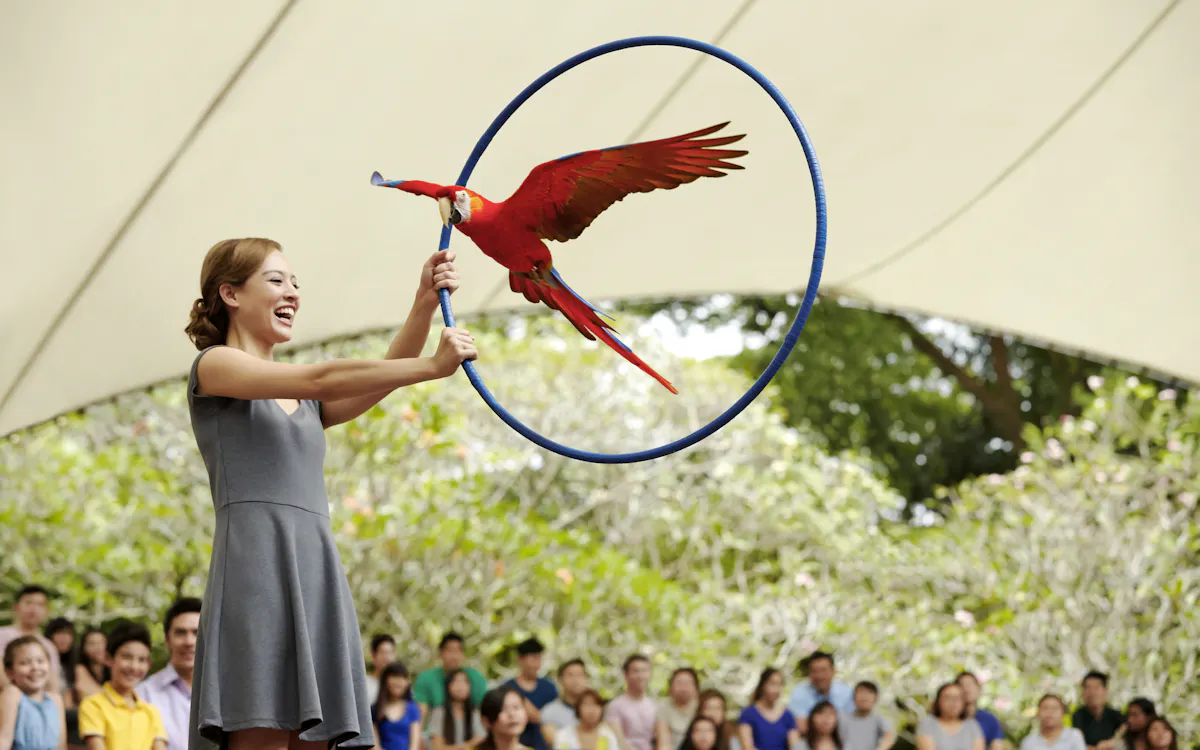 As the name suggests, the Penguin Coast is home to different species of the majestic Penguin, like African Penguin, Humboldt Penguin, King Penguin, Macaroni Penguin, and rare species of Inca tern, Grey-headed Gull, and Atlantic Puffins. The 30 meters wide glass wall offers an uninterrupted view of their world that's spread over an area of 1630 sq. meters. The temperature and lighting inside the enclosure is maintained to suit Penguins' bio-rhythm, and for recreation, you will find the penguins playing in the 500 kgs of ice that's unloaded every morning.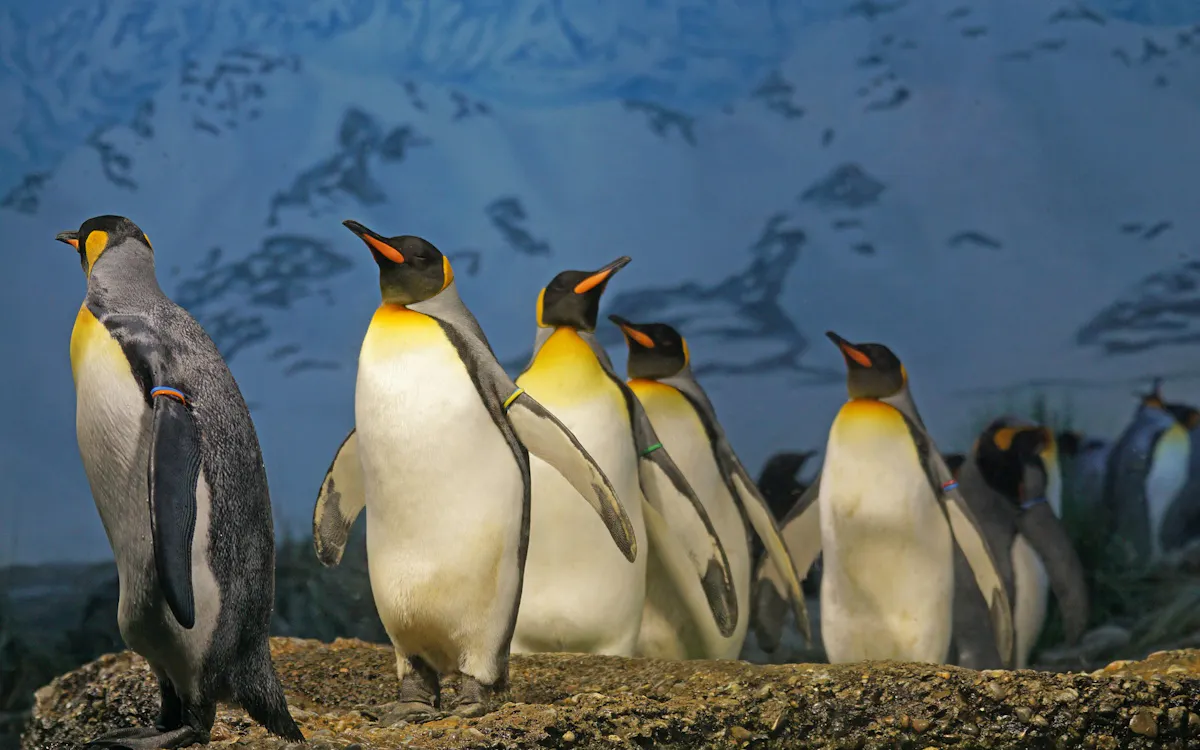 At the Flamingo Lake, you will find a large flock of these pink beauties drinking from the shallow pool of water, or just walking around and peeping up at you. Among the different Flamingo species that live here, some are- Greater Flamingos, Lesser Flamingos, Chilean Flamingos and Caribbean Flamingos.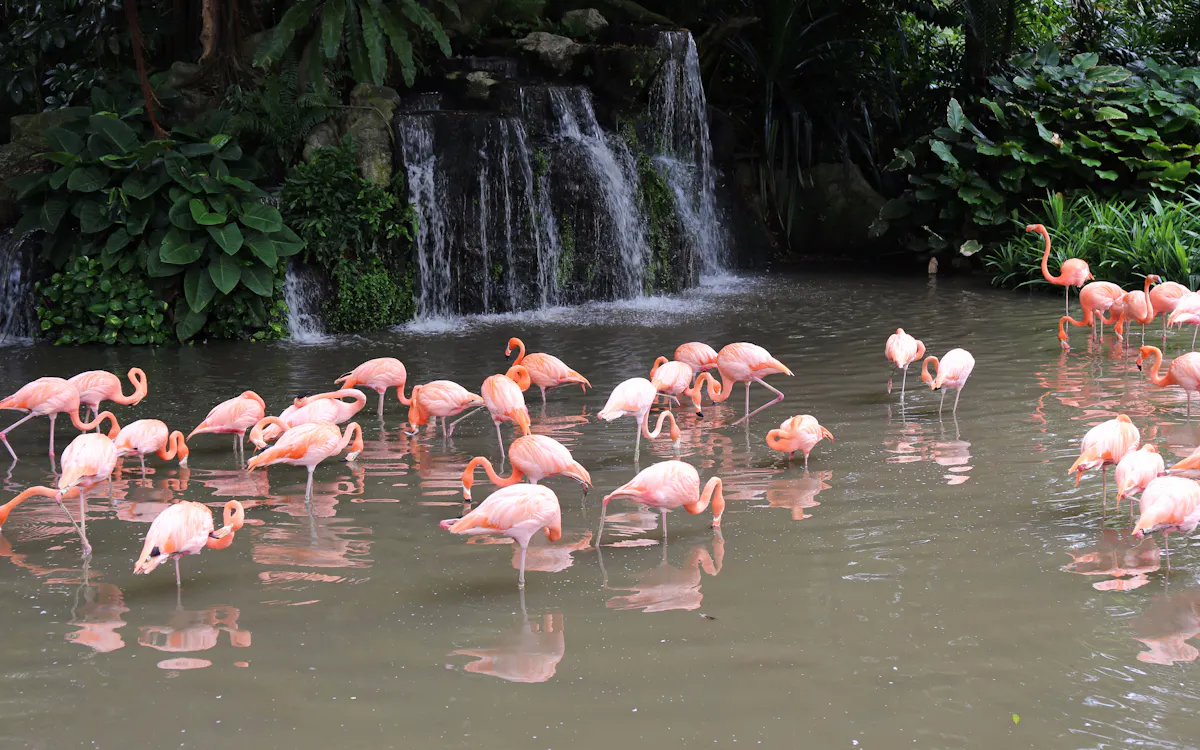 The underwater Pelican viewing gallery at Jurong Bird Park is the first of its kind, and boasts of a cosmopolitan collection with different species like the Dalmatian, Brown, American white, African pink-backed, Asian spot-billed, and Australian. You can witness them in their natural habitat, and see them diving and swooshing during the daily chit-chat sessions.
6

Hornbill and Toucan Aviary
As you walk into the Hornbill and Toucan Aviary, you will be welcomed with loud honks of these majestic birds. The collection of 27 aviaries inhabited by Hornbills and Toucans is spread over an area of 2000 sq. meters and has hornbills of 19 different species. Hornbills, found in sub-Saharan Africa and Asia, and Toucans, found in Central and South America, although unrelated, have adapted to each other's environments and are displayed together here because of their similar physical traits and diet.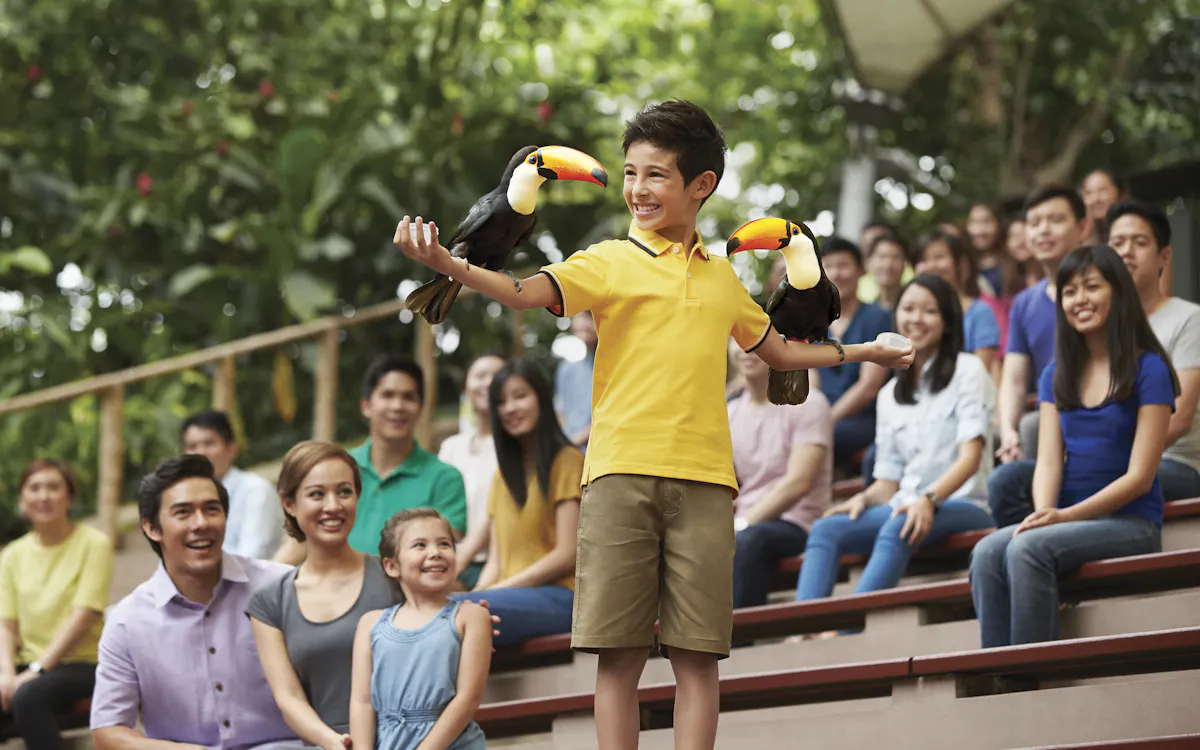 The Jurong Bird Park has something for everyone, and Birdz of Play with its bird-themed wet and dry play areas, multi-purpose pavilion, and game rooms can be the most fun way of learning and playing for your kids. The Bird Discovery Centre in this section is designed like a living classroom with information on more than 250 species of birds for your kids to learn about.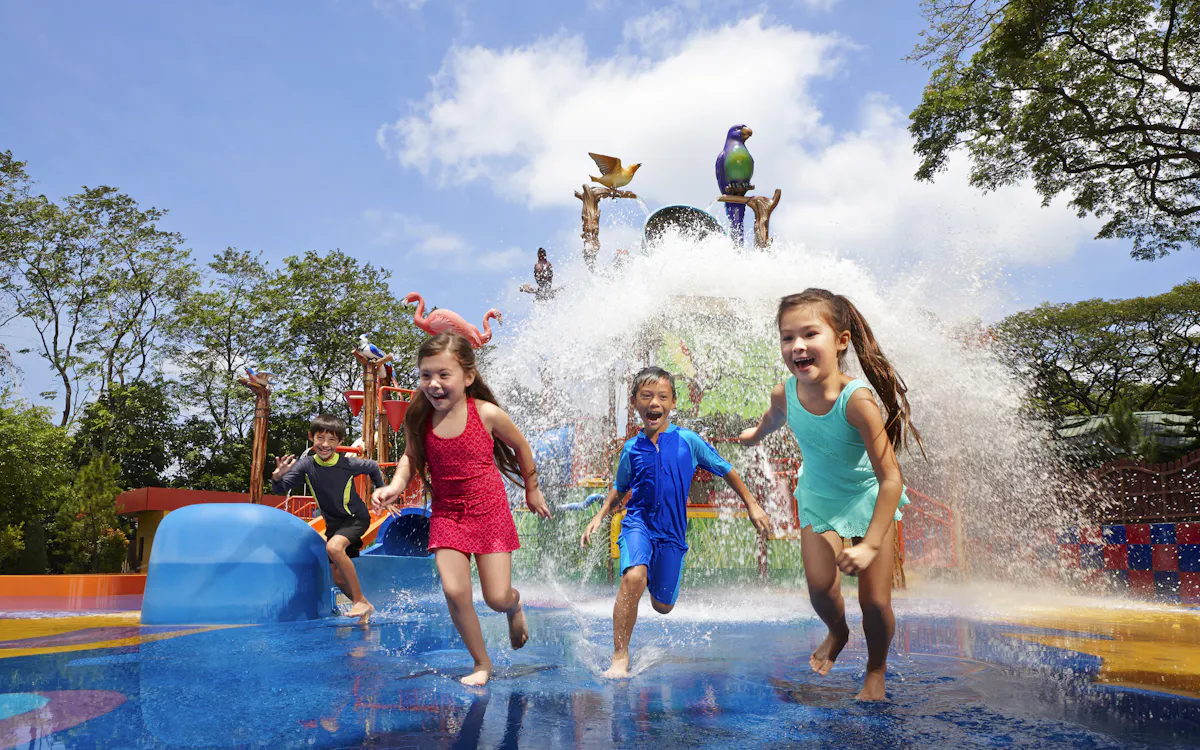 The Kings of the Skies Show goes underway at the Hawk Arena every day at 10:00 am and 4:00 pm. This features some of the most formidable predatory birds like the white-tailed sea eagle, hooded vulture, and the Harris's hawk. Among the other birds that circle the grounds and catch their preys will be Malay fish owl, vultures, and Brahminy kites. You can even participate in the show by trying your hand at falconry.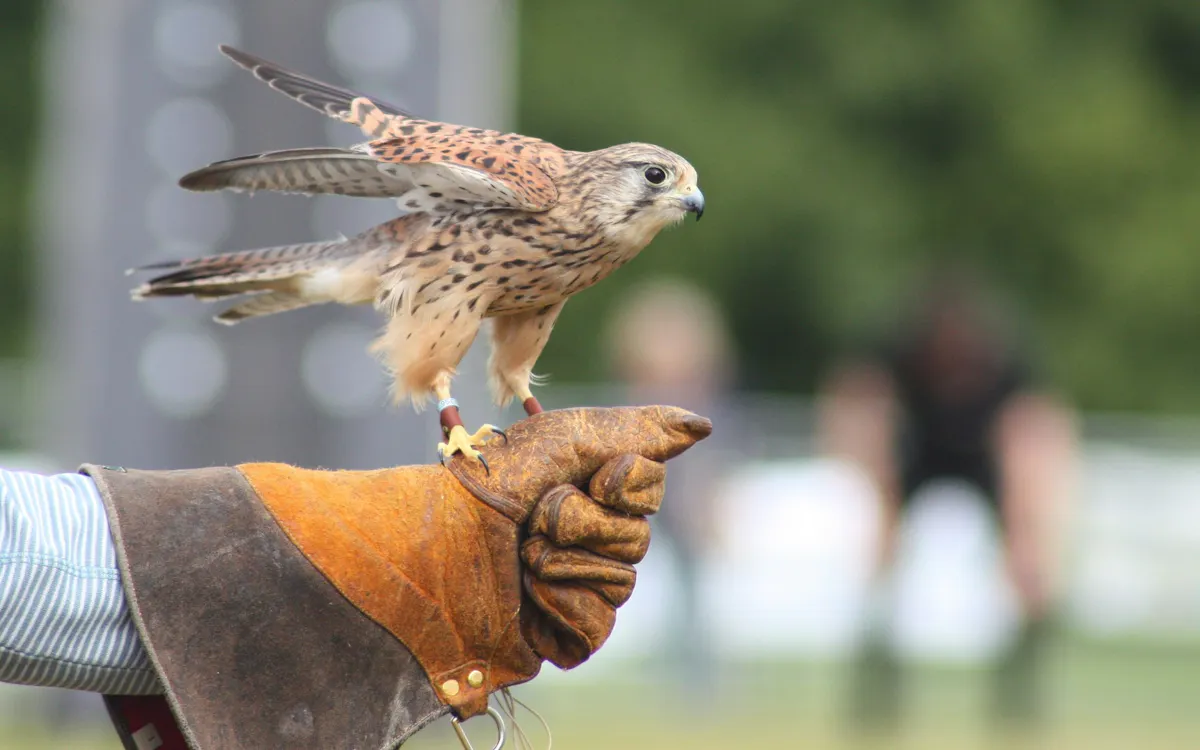 9

Breeding and Research Centre (BRC)
The Breeding and Research Centre is made up of an incubator room and a nursery room where the eggs of endangered birds are taken to. Here you will find Marigold lorikeets, Dusky lory, and Asian fairy-bluebird.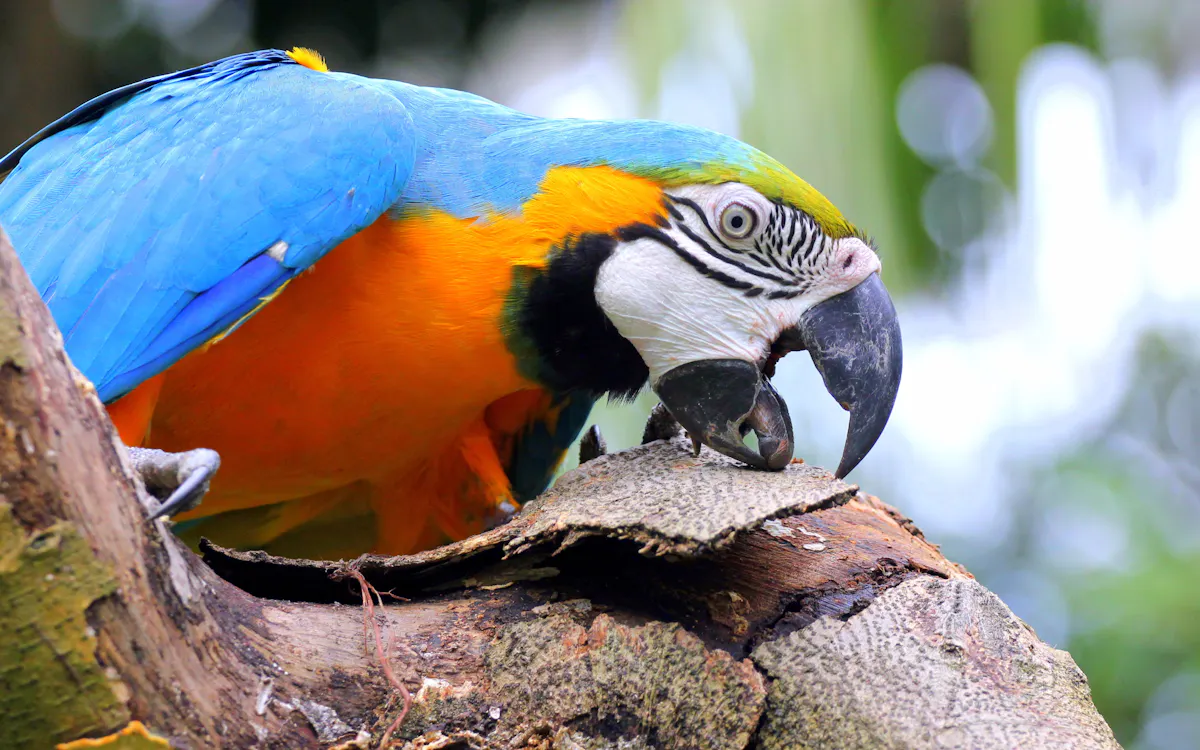 Plan Your Visit
---
Jurong Bird Park Opening Hours
Jurong Bird Park is open from Thursdays to Sundays, eves of and on public holidays, and selected school holidays from 8:30 am to 6 pm (last entry at 5 pm)
Getting to Jurong Bird Park
Take the MRT on Green Line and transit to Bus number 194.
If travelling by car, drive towards Jalan Boon Jay and turn right at Jalan Bahar Ibrahim.
Best Time To Visit Jurong Bird Park
While there is no perfect time to visit Jurong Bird Park - it's an established fact that the views and vibes are best during sunset. Ideally, it's also the perfect time to bump into a plethora of people. If you're someone who loves beating the crowd, sometime early afternoon, or late evening should be the best time to visit.
Things to do near Jurong Bird Park
---
Here are some top attractions which are located near Jurong Bird Park, that you should add to your itinerary.
Jurong Bird Park: Rules & Regulations
---
1. To ensure your safety and that of the birds, you should roam only in the areas marked for humans. It is not allowed to venture into prohibited areas.
2. It is important that you respect the birds and don't indulge them with food. Refrain from teasing them or plucking their feathers.
3. You should take all the photos without a flash as this function might blind, or disturb the birds and animals.
4. You have to take official permission from the Park authorities before using any photos or videos for commercial purposes.
5. It may be that the park's representatives film or photograph you inside the park. This is completely normal and your admission into the park is seen as a consent to this.
6. The whole park is a no-smoke zone. There is a designated smoking area right outside the park.
7. In case of any accident or emergency situation with the wildlife, you may call +6596305561 for help.
8. Jurong Bird Park is a designated quarantine area and you are not allowed to take your pets and plants inside the park.
9. To ensure the safety of all guests, you are not allowed to take skate scooters, inline skates, rollerblades, tricycles, and pull trolleys inside the park.
Facilities at Jurong Bird Park
---
Guest Services
Guided Tram Ride: The tram ride inside the park passes through all its sections and can be enjoyed unlimited times once you purchase the tickets (Adults: $5 and Children: $3) that are available from 8:30 am till 5:30 pm every day.
Rental Services: You can rent strollers, wagons, electric scooter for nominal fee. Wheelchairs are available without a fee at the park's entrance.
Planned Itineraries: You can choose from some of the pre-planned itineraries at the park or customise your experience based on your interests.
Dining
There are a number of eateries inside the and outside the park offering a variety of culinary experience. You can Lunch with the Parrots at the Songbird Terrace, have Singaporean dishes at the Hawk café, enjoy Indian delicacies at Curry Gardenn, pizza at Pizza Hut Express, or if you are in the mood for something light then have an ice cream at Birdz Play Café. The Lory Loft café offers a selection of gourmet coffee, and the Waterfall Café is known for its refreshing salads and fruit cups.
Facilities
To ensure that your visit to the park is convenient, there are a number of facilities provided by the park management:
1. ATM: There is a UOB ATM machine near the park's ticketing counter.
2. Nursing rooms: For those travelling with small children, there is a nursing room at Birdz of Play.
3. Mobility Access: You can rent a stroller, wagon, electric scooters, and complementary wheelchairs to easily navigate the many sections of the park.
4. Lockers: You can store your belongings in a locker at the park's entrance or near Birdz of Play. Fee: $3/day, Locker size: 28H X 36L X 38W cm.
5. Rain gear: The gift shops also sell ponchos and umbrellas that you can buy in case it starts to rain.
6. Lost and found: You can reach out to the Membership Services Centre for assistance if you lose any of your belongings.
7. Diaper changing facilities: This facility is available at the park's entrance, Songbird Terrace, Pools Amphitheatre, Lory Loft, Pelican Cove, and Birdz of Play.
8. First Aid: There is a first aid station at Birdz of Play and AEDs at Tram Station 1 and Lory Loft.
9. Left Luggage: If you happen to carry an oversized luggage to the park, you can keep it at the reception for $10/piece.
Jurong Bird Park: Insider Tips for Visiting
---
There is a lot to see at the Jurong Bird Park, and we suggest you pre-plan your visit to the park and spend at least half a day here.
The tropical environs of the park are best explored on a sunny day, and to save yourself from the heat, don't forget to apply a generous amount of sunblock. Don't forget your sunglasses either!
A sudden shower is a common occurrence in this part of the world. Carry an umbrella or remember to head indoors immediately in case of lightning.
Though there is no danger of an insect biting you in the park, stay safe by putting on some insect repellent.
You will be walking a lot on your day out at the park, so wear your most comfy pair of shoes.
Remember to carry plenty of water or refillable bottles with you so that you stay hydrated.
For a complete experience, try out some of the cafes inside the park that offer everything from coffees and ice creams to sandwiches.
There are Guest Relations Officers positioned throughout the park- you can reach out to them with your questions or if you feel unwell.