One of Broadway's long standing hit musicals, Jersey Boys chronicles the life of Four Seasons, the band that smashed records in the 1960s. The musical explores not only the songs that made them who they are, but also the people behind those songs, delving deep into the psychology of the band mates, especially Frankie Valli. The musical brings together the story of a band not covered much by the media during that time, and brings music lovers closer to the people who immortalized songs like 'Big Girls Don't Cry' and 'Can't Take My Eyes Off You'.
The Story of Jersey Boys
Jersey Boys is a musical biography of the Four Seasons — a group of four rookies from Jersey, who captured the hearts of an entire nation. Jersey Boys is not a musical tribute - it focuses on the rise, the difficulties, the trials and tribulations of the members of the band, and how their lives changed when they gained popularity. The show places the spotlight on Frankie Valli, the lead singer of Four Seasons, who was popular for his falsetto. The story shines light on the camaraderie between four boys and how that brotherhood helped them overcome every challenge in their way.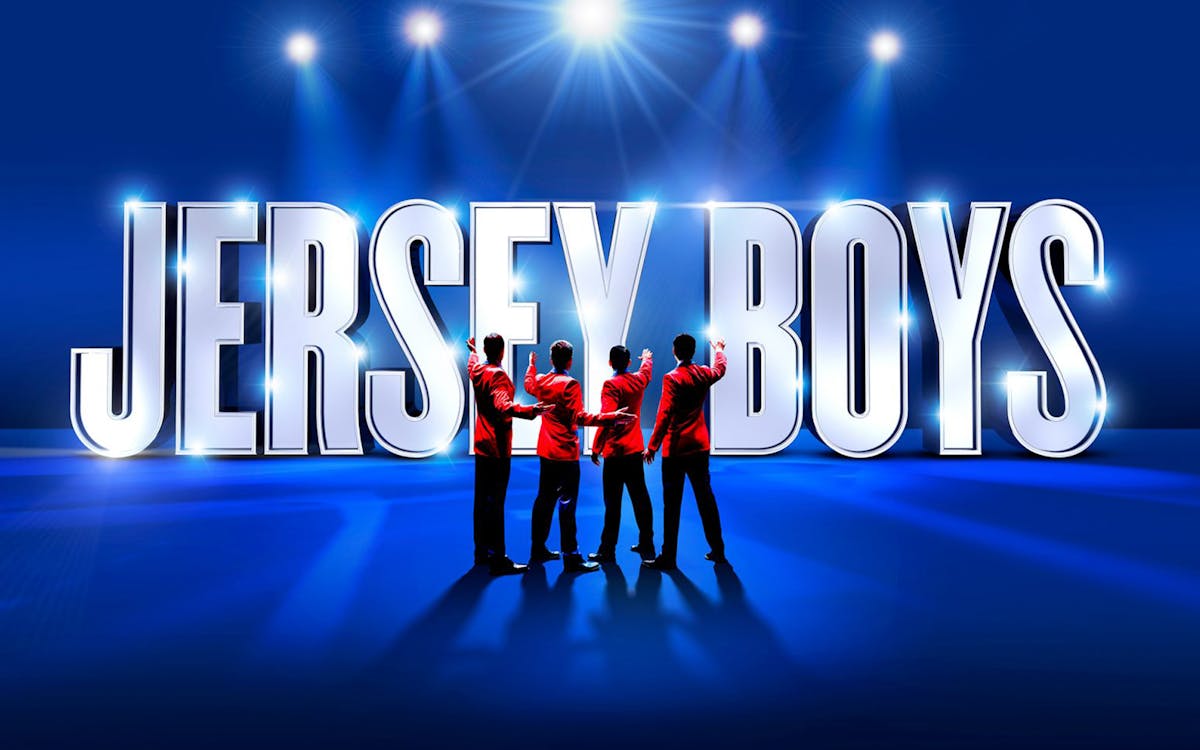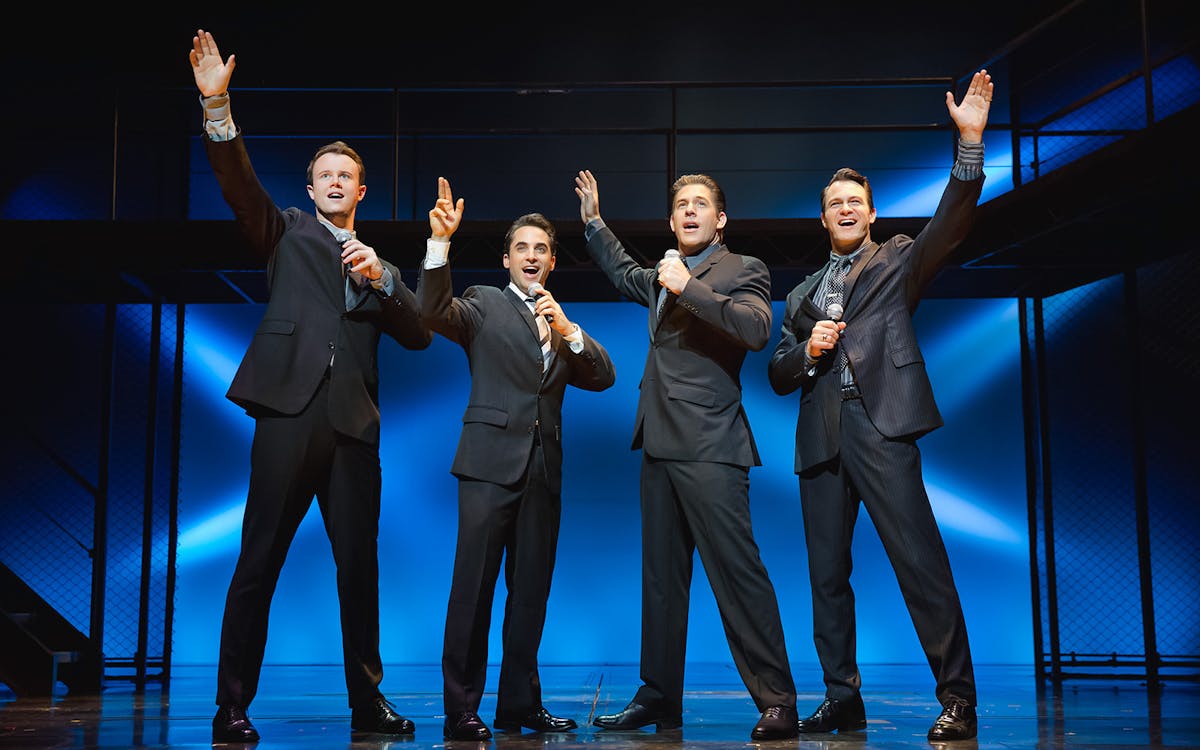 Jersey Boys Off Broadway Tickets Discounts
Looking out for discounts on Jersey Boys Off Broadway tickets!
Have a look at the real-time seat availability and prices of different sections for the off broadway show Jersey Boys.. In the interactive seat-map, select the date that you would like to watch the show and check out the seats available for that day. You can filter the seats as per your desired price range and purchase tickets directly.
New World Stages - Jersey Boys Off Broadway Ticket Prices
Orchestra: $76 - $95
Mezzanine: $58 - $86
Check Real-Time Seat Availibility and Prices
Jersey Boys Performance
Jersey Boys ran on Broadway from 2005 to 2017, and also enjoyed two North American tours. The play also enjoyed a West End run, and was performed in Toronto, Australia and in South Africa.
Awards
Jersey Boys was nominated in 8 categories at the Tony Awards and won Best Musical, Best Performance by a Leading Actor in a Musical, Best Performance by a Featured Actor in a Musical, and Best Lighting. It won the Drama Desk Award for Outstanding Actor in a Musical and Outstanding Sound Design. Jersey Boys songs won a Grammy Award for Best Musical Show album.
The London West End production won an Olivier Award for Best New Musical.
Jersey Boys NYC Reviews (previous productions)
"With Jersey Boys, the Broadway musical has finally done right by the jukebox, presenting the Four Seasons' infectiously energetic 1960s tunes as they were intended to be performed"
– Time Out New York

"Unlike other jukebox musicals, which use a group's hit songs to tell some other story, "Jersey Boys" simply narrates the career of Valli, his friends and the man who wrote their successes, Bob Gaudio... Sometimes such a technique can be deadly, but the book, by Marshall Brickman and Rick Elice, handles everything with such lightness and finesse that you get caught up in their story."
– New York Daily News
Show Score: 88
About New World Stages
---
New World Stages is located in New York's Hell's Kitchen area, and is one of the newer Broadway theatres. It operated as a movie theatre from 1994 to 2001, before being renovated. Today, it serves as a theatre for Off Broadway and Broadway shows. New World Stages has five theatres: Stage 1 and 3 have 500 capacity each, Stage 2 and 4 have 350 seats each, and Stage 5 has 199 seats. Jersey Boys plays at Stage One.
Jersey Boys Broadway Discount Tickets
For those looking to book Jersey Boys Broadway discount tickets online, platforms like TodayTix and Headout are your best bet, as they source tickets directly from the box office and scour the internet for any discount codes available for these shows. Any price advantages are then passed on ensuring that you are paying the lowest prices.
The Headout advantage:
One of the few platforms that gives you the ability to select specific seats.
Gives you the ability to skip the box office lines and directly pick up tickets from our Headout hosts stationed right outside the theatre.
Last-minute tickets: If you made a spontaneous plan, we generally have decent last minute inventory for most Broadway shows.
24/7 customer service to back you in case something goes wrong.
---