Heineken Experience Reopening Date - 3rd June 2020
---
After several weeks of lockdown, the Heineken Experience resumed on 3rd June 2020. Effective guidelines have been introduced to maintain hygiene within the venue and also to ensure maximum safety for the visitors.
Safety Measures & New Rules at Heineken Experience
---
It will be mandatory for all guests to maintain a safe distance of at least 1.5 meters from one another within the venue. New signage system has been introduced in the tour to ensure a safe and relaxed experience for all visitors.
Group sizes have been limited and a free tour guide has been assigned to each one to avoid overcrowding at the venue. Hand sanitizing stations have been installed at various points within the venue for guests to avail.
Deep cleaning measures have been taken up by the authorities ensuring a safe and relaxed environment for all.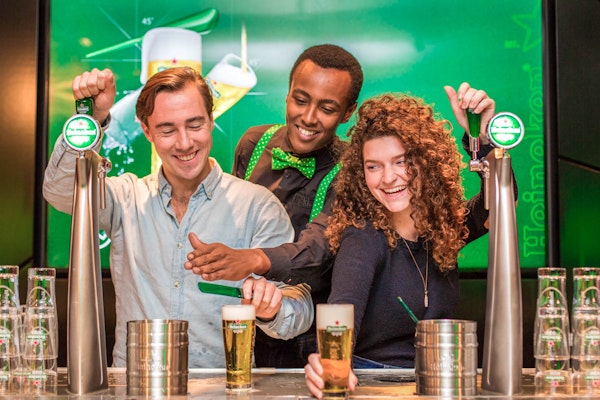 Booking Heineken Experience Tickets Online
---
Tickets for the Heineken Experience are available here.
These tickets are only valid for the date and time for which the guests have scheduled the booking.
In order to limit direct contact, all cash payments have been temporarily suspended within the venue. All guests must present either the digital copy or a print-out of the ticket to gain entry.
For more information about visiting the Heineken Experience, refer to their information page for latest updates.