Warner Bros. Studio Tour Reopening Date - 20th August 2020
---
With the lockdown slowly easing in UK's capital, several attractions including the Warner Bros. Studio Tour are set to reopen on 20th August 2020. However, effective measures have been introduced by the authorities to maintain maximum safety and hygiene in the museum.
Safety Measures in place at the Warner Bros. Studio Tour
---
Due to safety reasons, starting 20th August 2020, it is mandatory for all guests above the age of 11 to wear face masks or covering during their visit unless medically exempted. Masks will be available to purchase at the Studio Tour as well.
Hand sanitizing stations have been installed at various points which guests can avail throughout the Studio Tour. Signage and floor markings have been placed throughout the attraction which visitors will notice upon arrival. It is advised to follow the instructions specified in order to abide by the social distancing protocol.
To avoid overcrowding capacity has been significantly reduced at the attraction creating a safe and relaxing environment for all. All areas within the Studio will be cleaned extensively and sanitized thoroughly. This also includes disinfecting all common touch-points such as door handles and barriers. Hygiene screens have also been installed within the venue at Studio Tour cafes and shops.
The Studio Tour's Hub Cafés, Food Hall and Backlot Café will be open with a reduced hot food dine-in menu and limited grab & go options. To avoid direct contact, seating within the cafe will also be spaced out. To avoid further contact, shops and cafés within the venue will only accept cashless or contactless payment options such as credit and debit cards or mobile payments.
Some facilities or areas may be unavailable to limit physical contact and maintain social distancing. These include the Hogwarts Express train carriage and inside of Privet Drive.
Digital guides will be made available. Handsets will be thoroughly cleaned and sanitized after every use. The cloakroom and left luggage facilities have been temporarily suspended. Toilet facilities will continue to remain open by following the safety guidelines put in place.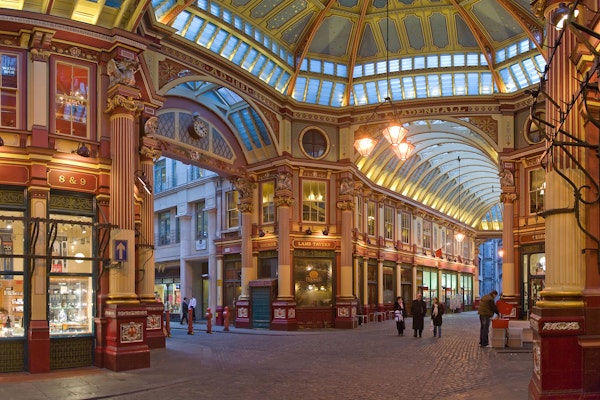 Booking Warner Bros. Studio Tour Tickets Online
---
Tickets for the Warner Bros. Studio Tour are available here.
In order to avoid overcrowding at the venue, it is mandatory for all guests to book tickets in advance. All guests are requested to arrive no more than 20 minutes before the start time selected.
To maintain social distancing, the venue will be accommodating a maximum of eight people as a part of group booking. Upon reopening, the Studio Tour shuttle bus service to and from Watford Junction Station will be unavailable. Guests visiting from this area are requested to arrange alternative transport before visiting.
For more information about visiting Warner Bros. Studio Tour London, refer to their information page here.

Recommended Warner Bros. Studio Tour Tickets For A Safe Experience