"Beautiful: The Carole King Musical" chronicles the early life and career of Carole King via songs that recreate her greatest moments in this masterpiece of a jukebox musical. More of a celebration of Carole's immense body of work than a historical biography, the production is one of the most uplifting shows to grace the stage at the Stephen Sondheim Theatre.

A multiple Tony Award-winner, "Beautiful: The Carole King Musical" features impeccable direction by Marc Bruni and an excellent book by Douglas McGrath. The show has audiences leaving with a "Beautiful" song on their lips and a smile on their face.
The Story
Despite her mother's wishes, a young Carole moves to New York City determined to begin her career as a songwriter for Donnie Kirshner. Shortly after arriving in the city, Carole meets fellow songwriter Gerry Goffin. Before long, the two begin collaborating and a romantic relationship inevitably blossoms. Soon later, Carole and Gerry meet another singer-songwriter duo, Cynthia Weil and Barry Mann. The couples grow quite competitive toward one another and, fueled by determination to be the best, produce dozons of iconic songs.

As time moves on, the relationship between Carol and Gerry sours and Gerry moves out, breaking Carole's heart. Carole eventually moves to Los Angeles and begins recording a new album all of her own. Does Carole go on to become a hit? Does she get closure in her life with Gerry? Watch this special Broadway musical to find out.
---
Performance
---
Beautiful: The Carole King Musical has been running at the Stephen Sondheim theatre since January 12, 2014. Beautiful has sold 1,616,992 tickets since its premiere - 92% of total seating capacity - grossing a total of $203,754,980 up until December 2017.
Awards
The play was nominated for 7 Tonys and won 2 of them, including for Actress in a Musical. It was also nominated for 6 Drama Desk Awards, and won 3 of them, including Outstanding Actress in a Musical. It was also nominated for 5 Outer Critics Circle Awards.
Reviews
"Instantly joins the ranks of the irresistible! Take my word, the earth under the theatre moves, it moves!"
– The Huffington Post

"Lead me to BEAUTIFUL and I'll happily follow! You can't help getting caught up in it."
– New York Observer
Show Score: 90
---
About the Show
---
Show Details
Show Timings
Tuesday & Thursday: 7 PM
Friday: 8 PM
Saturday: 2 PM & 8 PM
Sunday: 2 PM & 7 PM
Wednesday: 2 PM
Duration
2 hours and 20 minutes, with 1 intermission
Leading Roles
Chilina Kennedy as Carole King
Kara Lindsay as Cynthia Weil
Ben Jacoby as Barry Mann
Evan Todd as Gerry Goffin
Directed by
Marc Bruni
Music & Lyrics by
Gerry Goffin, Carole King, Barry Mann and Cynthia Weil
Top Songs
"It's Too Late", "So Far Away", "Will You Love Me Tomorrow", "One Fine Day" & "You Make Me Feel Like A Natural Woman"
Know Before You Go
Audience
Recommended for audience members ages 11 and up. Children under 4 will not be admitted.
Available Facilities
Wheelchair accessible
In-house bar
Coat check
Seating
The theater has a seating capacity of 1,437. For tips on how to choose the best seats, you can refer to our Stephen Sondheim Theatre Seating Chart Guide.
Outside Food
Strictly prohibited. If you'd like to grab a meal before or after the show, check out our guide to the 30 Best Restaurants in the Theater District.
Dress Code
Smart and casual wear is recommended. Keep in mind, the theater is air conditioned throughout the year and can get a bit chilly.
---
Gallery
---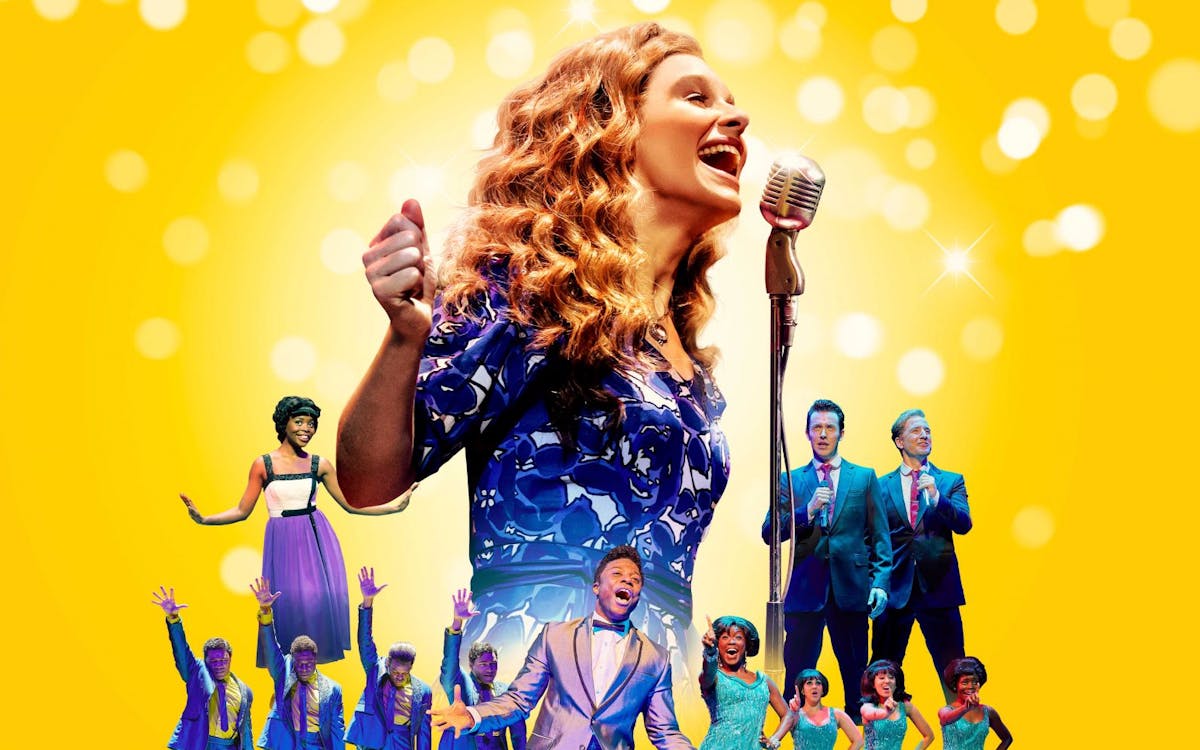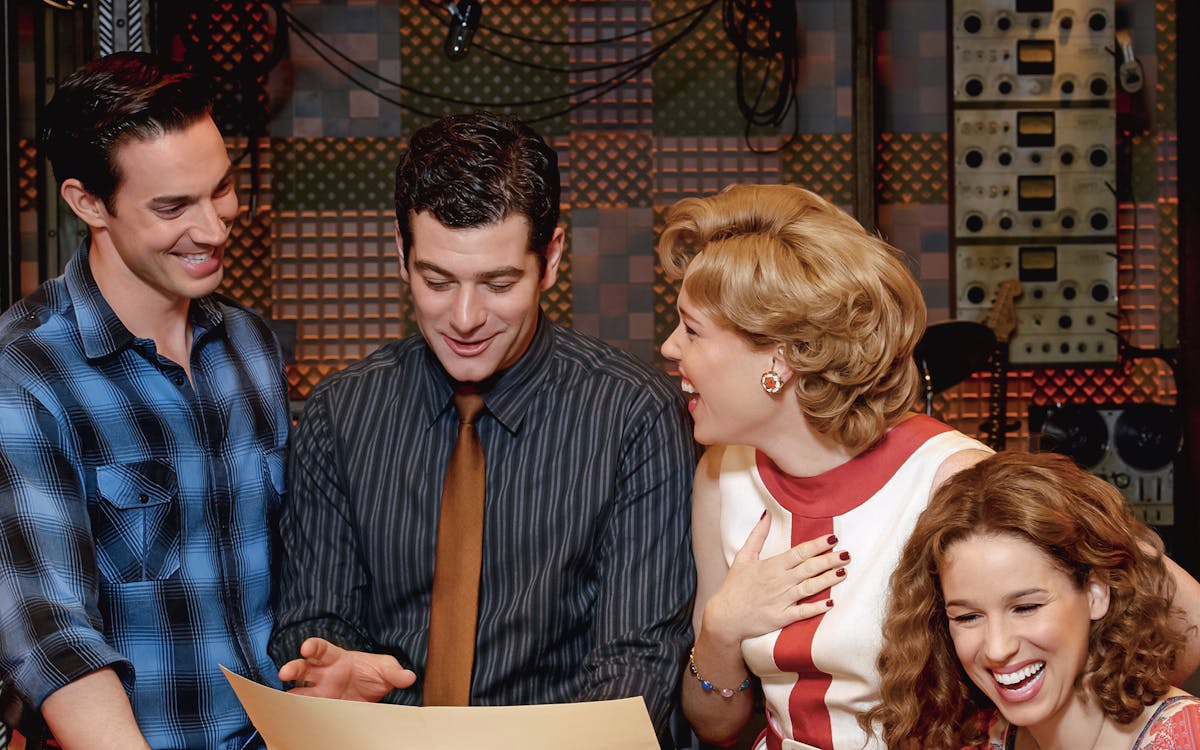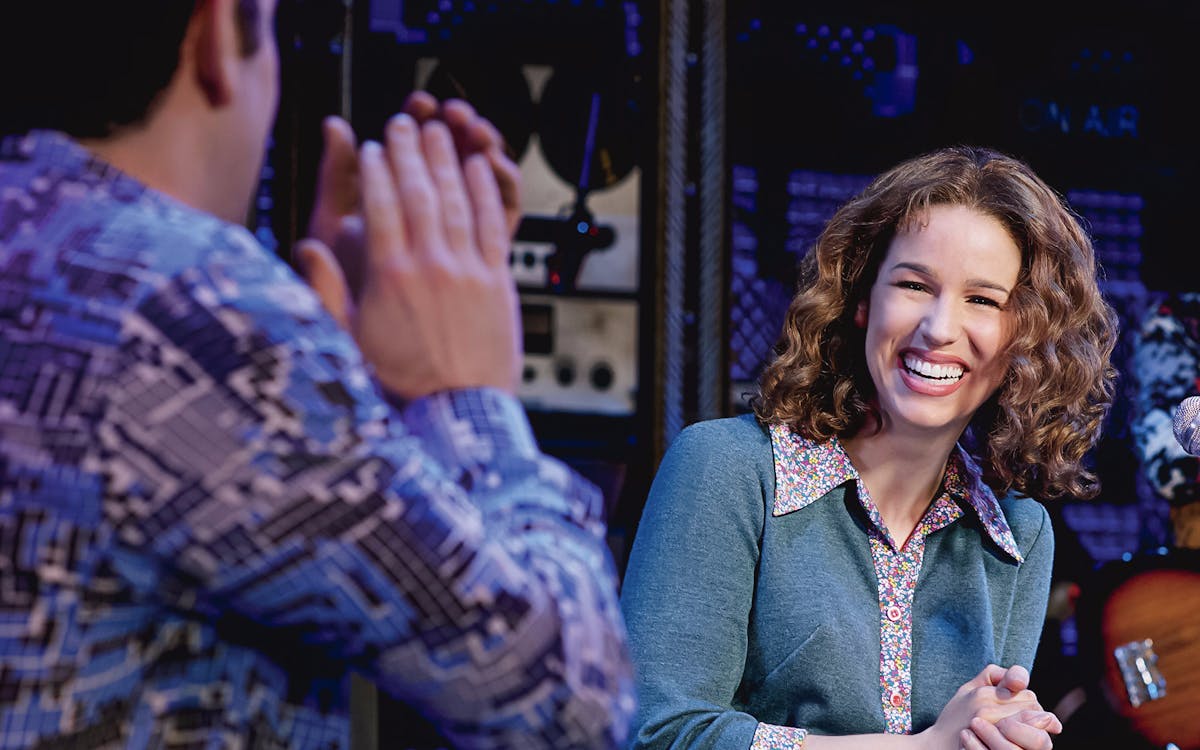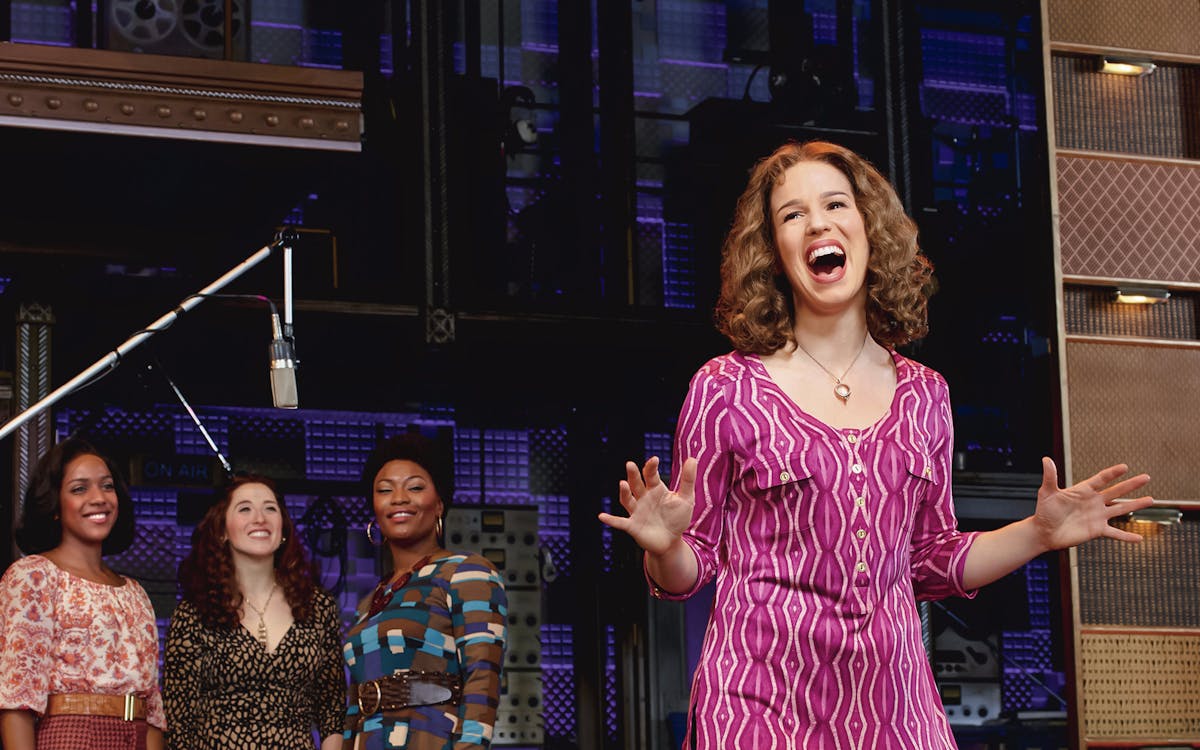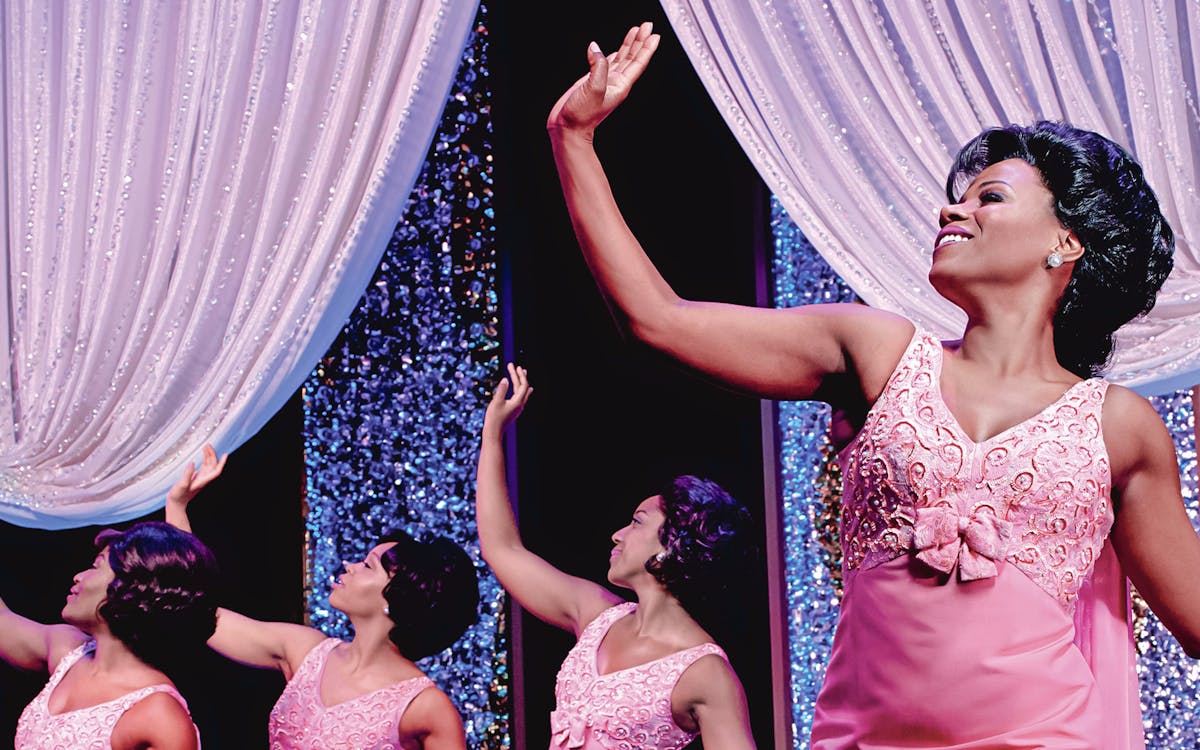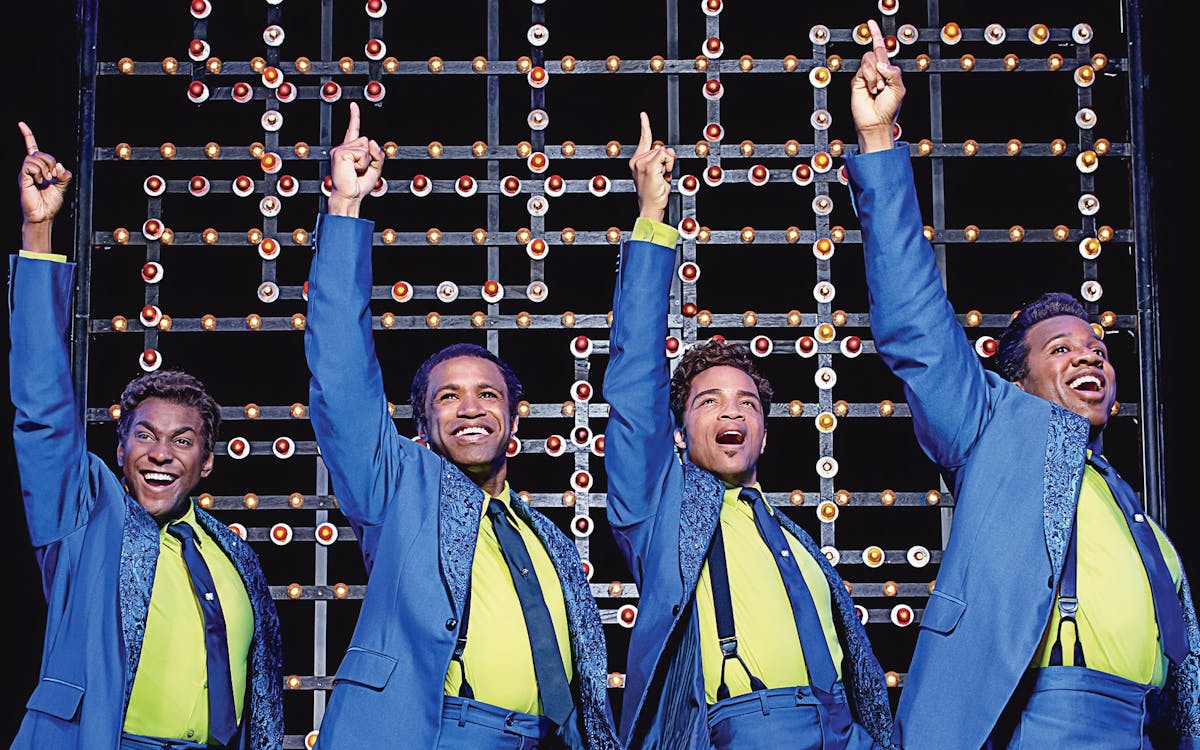 ---
About Stephen Sondheim Theatre
---
Built by in 1918, the Stephen Sondheim theatre was designed by architects Paul R. Allen and Ingalls & Hoffman in the Neo-classical style, and has a seating capacity of 1055. It was built by and named for actor-producer Henry Miller, and was renamed to honor American composer and lyricist Stephen Sondheim in September 2010.

Get more information on the seating chart here.
---
Beautiful Broadway Tickets
For those looking to book discounted Beautiful: The Carole King Musical tickets online, platforms like TodayTix and Headout are your best bet, as they source tickets directly from the box office and scour the internet for any discount codes available for these shows. Any price advantages are then passed on ensuring that you are paying the lowest prices.
The Headout advantage for booking discounted Beautiful Broadway Tickets:
One of the few platforms that gives you the ability to select specific seats.
Gives you the ability to skip the box office lines and directly pick up tickets from our Headout hosts stationed right outside the theatre.
Last-minute tickets: If you made a spontaneous plan, we generally have decent last minute inventory for most Broadway shows.
24/7 customer service to back you in case something goes wrong.
Have a look at the real-time seat availability and prices of different sections for Beautiful. In the interactive seat-map below, select the date that you would like to watch the show and check out the seats available for that day. You can filter the seats as per your desired price range and purchase tickets directly.